The Real Cost of Being a Good Bridesmaid
5 min

read
651 Views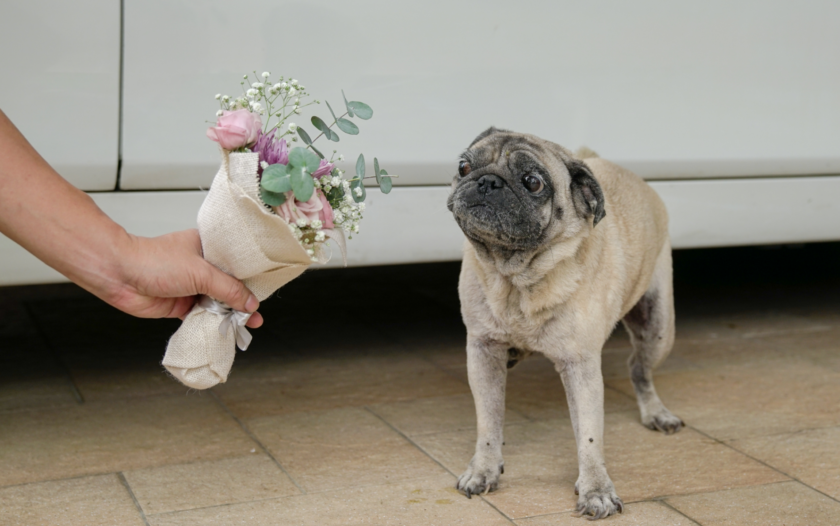 At a Glance
Being a bridesmaid used to be considered a great honor but now it comes with a major financial burden. Between the dresses (that you'll never wear again), the flights, the gifts, the bachelorette parties and a whole lot of stress and time, you are looking at one hefty price tag to be someone's friend.
In romcoms 97% of the time the female protagonist is a journalist (or art curator) who despite writers notoriously being underpaid can afford a loft in Tribeca at the ripe old age of 26. For some reason film writers equate the word loft with cheap rent. And it is true that in 1976 for about three days lofts in Tribeca were not that expensive, but then Basquiat and all the other artists realized how cool it was and now you have to be a character on Succession to afford to live in Tribeca.
Though she didn't play a journalist in "27 Dresses" Katherine Heigl played an executive assistant named Jane at a startup so let's say she made $75,000 and her adorable Soho apartment was miraculously only $1,100 per month. And because she looks great in everything her clothing expenses aren't too bad and she likes to cook so she has a pretty conservative food budget. But Jane would still be broke because she is such a good friend and, as we learn in the film, can't say no to anyone.
We quickly learn that Jane is the ultimate bridesmaid. You will not have a bad wedding if she is there resulting in her being a bridesmaid just short of 30 times. The film took place in 2008 but if you apply it to today's prices and factor in inflation these occasions would have cost Jane $81,000. Now this monetary figure, even more so than the fact we were supposed to believe that a Soho apartment would have retained the closet space to fit 27 dresses, is actually quite realistic. The average person may spend up to $3,000 on each wedding they attend this year, a number that's quite easy to hit when travel and bridal parties are involved.
Related: 2022 is the year of big, grossly expensive revenge weddings
Bridesmaid costs are getting out of control
Fifty-six percent of bridal party members have felt pressure to spend more than they can afford, especially on activities like bachelor and bachelorette parties, according to a Lending Tree survey. Since 30% of people end up flying to go to a bachelor or bachelorette party destination, expenses add up quickly for bridesmaids. And a 2021 WeddingWire survey showed that these parties are only getting more extravagant since the pandemic, with bachelor and bachelorette party attendees being ready to shell out $1,000 for a celebration.
"When I was a bridesmaid I ended up spending $3,400. Of course there is the cost of the dress, hair, makeup, accessories, and travel (if it's a destination wedding) but there are also so many other hidden costs. For example, the bachelor party and bridal shower are often hosted by the bridal party, which means covering the costs of food, alcohol, decorations, etc. In total I spent more on the parties than on the actual wedding attire," shares wedding planner Tessa Bilida of Seamless Event Management.
Being in my wedding party will cost hundreds of dollars, but don't worry. The outfit I'm forcing you to wear is hideous.

— River Clegg (@RiverClegg) May 7, 2015
In other words, the pressure is on. So much so that some people even go as far as hiring a ghostwriting service to produce the perfect maid of honor speech. "Many people know exactly what to say, but they find their own words are inelegant or clumsy. Often, all it takes is some wordcraft to bring a speech from 'just OK' to sparkling. However, there are just as many who have no clue. 'What do I say? What information do you need?' There's a lot of hand-holding for them," says David Leonhardt, president of THGM Writers, where a four- to five-minute speech will cost you $200.
Should you drop out of being a bridesmaid because of money?
Let's say you've agreed to be a bridesmaid and your initial excitement has turned into financial stress. Should you drop out? Blogger Nikki Webster of Brit on the Move did just that the first time she was asked to be a bridesmaid. As a student, she was not prepared for the tab.
"The dresses alone were the cost of what I made in a week (~$250), and same for the shoes, which were custom and dyed to match the dress. Then alterations are additional costs," she recalls. "I was in university at the time and broke, the person getting married was wealthy, as was everyone else in the family, and I could not afford it."
Not to mention the mental cost of having to fit in her bridesmaid dress. "The expectations around attire were unforgiving – all based on the perfect figure, something that made me really uncomfortable," adds Webster.
Don't invite me to your wedding if it is gonna cost me as much as a used car. I don't like you that much.

— Manic Pixie Meme Girl (@TokenPsycho) November 11, 2016
How to be a bridesmaid without financial regrets
Sounds like a nightmare, right? Don't be scared though, it doesn't alway have to be that way. For example, the second time Webster was asked to be in a wedding party, it was a completely different experience – "an absolute pleasure," as she puts it.
Some brides are cognizant about the costs involved with being a bridesmaid, and want to be reasonable to avoid putting their friends in a bad spot. Before accepting an invite, you can have an honest conversation to determine what the financial expectations will be.
"I actually hosted the second wedding at my home. I live on a lake that has a private island. Long before I said yes, we sat down and talked about everything from dresses, shoes, responsibilities, and so on," says Webster. The total outfit cost was $84 and she did her own hair and makeup.
If your friend is not the low-key type and you can afford the bill, it's important to go into the experience with a positive mindset to avoid resentment. "I was definitely not expecting to spend so much but this is my friend and I wanted her wedding experience to be perfect. It was semi financially stressful but it was also very fun," says Bilida of her $3,400 experience.
Or say YOLO (hey, we started this with an early-2000s reference) and deal with the consequences later – this debt consolidation calculator may come in handy.
Recommended For You
Track your way to debt freedom with customized payoff plans.