Best Passive Income Apps to Earn Extra Money
Written by:
Caitlyn Callahan
9 min

read
283 Views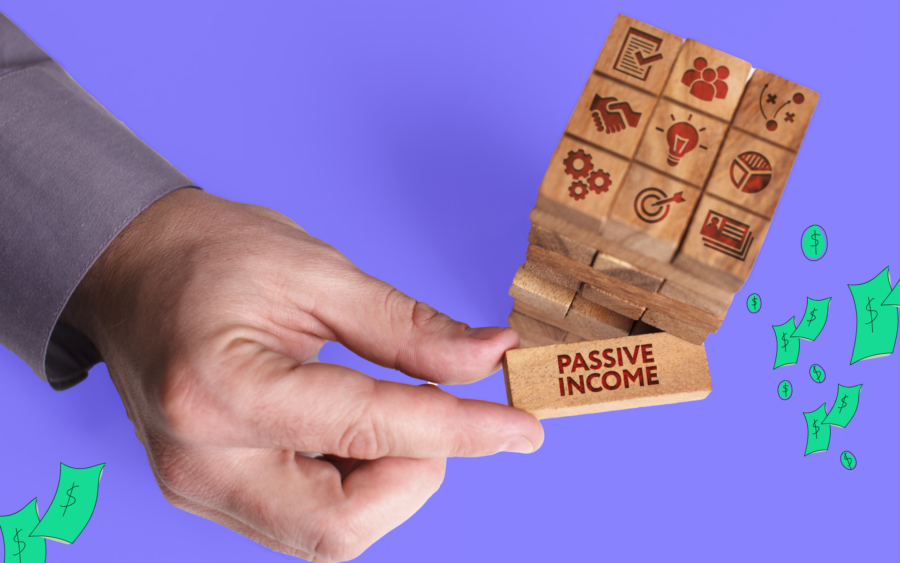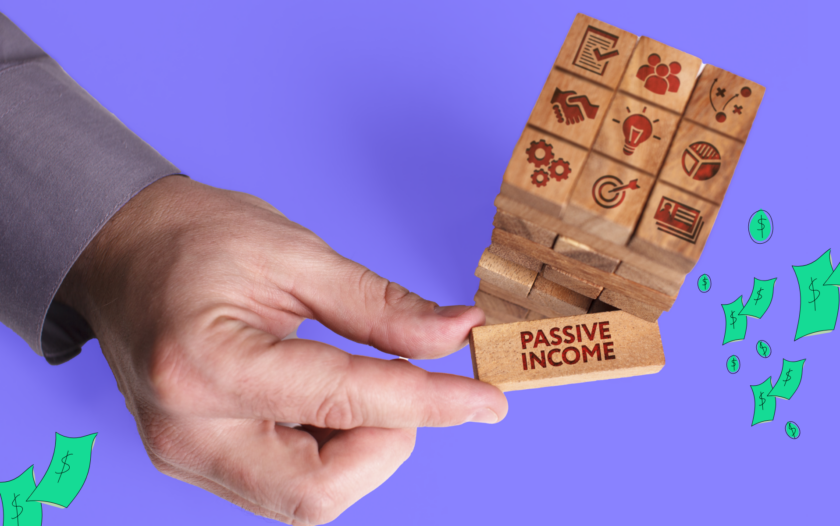 At a Glance
Side hustles and gig jobs are more popular than ever, but they take up time and energy you may not necessarily have. What's better is to earn passive income, which is income generated from a source other than an employer or contractor. In other words, ou can earn passive income without actually doing anything on a regular basis.
There are several passive income apps designed to help you earn extra money without a ton of time, money, and effort:
In this article, you'll learn:
Comparing the best apps for earning passive income
App
Expected returs
cost
Availability
Fundrise
5.29% after 1 year
$10 to $100,000
iOS

Android

Acorns
0.05% to 0.18% (average)
$3 to $9 per month depending on tier subscription; $0 investment minimums
iOS

Android

Capital One Shopping
1% to 25% cash back
$0
iOS

Android

M1 Finance
Varies
No minimum balance requirement; $100 brokerage account minimum
iOS

Android

Airbnb
$900+ monthly
$0
iOS

Android

Public.com
10% or more
$0 to download; $1 to start trading
iOS

Android

Swagbucks
$1-$3 per activity
$0
iOS

Android
Runners up:
Robinhood
Neighbor
Rakuten
Drop
Dosh
A closer look at the top passive income apps
Fundrise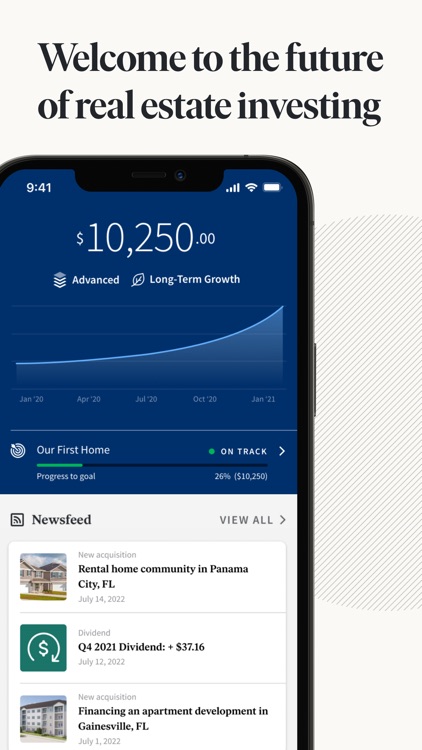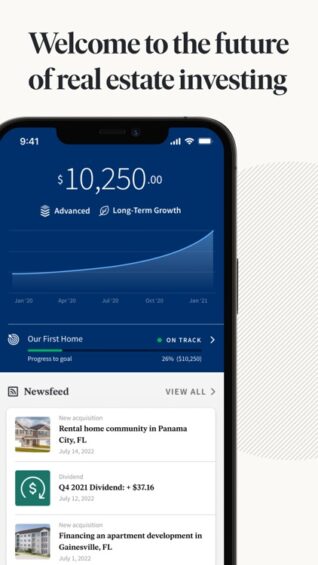 Key features: Build a portfolio of private assets like real estate, private technology companies, private credit, and venture capital. America's largest direct-to-consumer private market manager, nearly 2 million people are using Fundrise to invest.
Relatively low fees
Largely a digital real estate investment company, but also offers the opportunity to invest in income-producing trusts (called eREITs).
Invest in large real estate projects without needing to own the entire property (lower risk).
Invest small amounts across several projects to diversify your portfolio.
Dividend reinvestment program available if you don't need the money and want to leave the funds on the platform.
New customers get $10 in bonus shares.
Requirements:
$10 for a Starter Portfolio; $1,000 for a Basic plan; $5,000 for a Core plan; $10,000 for an Advanced program; $100,000 for a Premium plan
| Pros | Cons |
| --- | --- |
| Start for as little as $10. | Better for those with real estate expertise. |
| Online investment platform to invest based on goals. | Some hidden costs and fees (0.85% asset management fee, 0.15% advisory fee). |
| App updates you on progress for each project. | High illiquid investment. |
| Has products non-accredited investors can access. | Long-term investment (5+ years) |
| Dividend reinvestment program. | |
| Generate dividends on quarterly basis while shares grow over time. | |
Acorns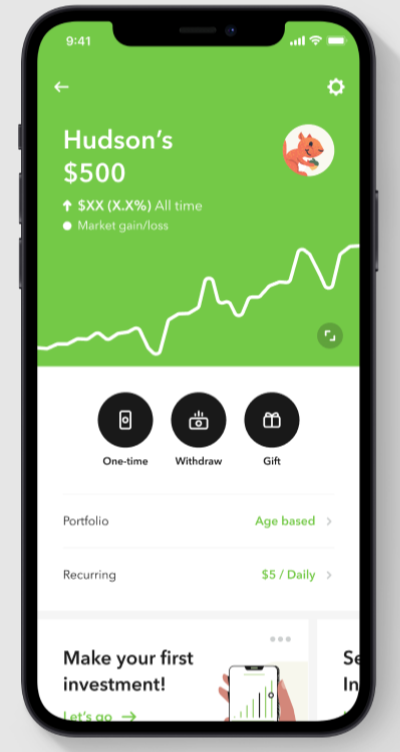 Key features: Invest spare change, invest while you bank, and earn bonus investments to grow your dollars over time. Designed for micro-savings and micro-investments, more than 10 million customers have invested $1.5 billion; this passive investment app caters to beginners and those seeking low-risk investments.
Automatically save and invest with the Round-Ups feature.
Automated retirement account.
Banking that saves and invests for you.
Bonus investments when you shop with thousands of brands.
Compound returns.
Three subscription tiers (Acorns Personal [$3 per month], Acorns Personal Plus [$5 per month], Acorns Premium [$9 per month]).
No hidden costs or transaction fees.
Requirements:
$0 investment minimums
$3, $5, or $9 per month (depending on the tier)
Must be 18 or older
Only available to U.S. citizens or other lawful residents who are currently located in the U.S.
| Pros | Cons |
| --- | --- |
| SIPC-protected up to $500,000; FDIC-insured up to $250,000. | Monthly subscription required. |
| Automatically save and invest with Round-Ups, banking (checking and savings), and retirement account. | High fixed fees for small balances. |
| Bonus investments when you shop with certain brands. | No self-directed investing options. |
| No hidden costs or transaction fees. | Limited investment selections. |
| | Human advisor option not available. |
| | Some fees. |
Capital One Shopping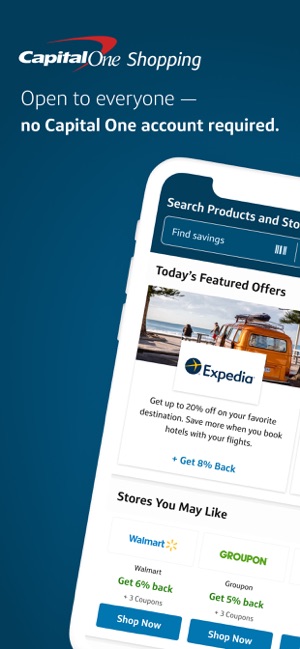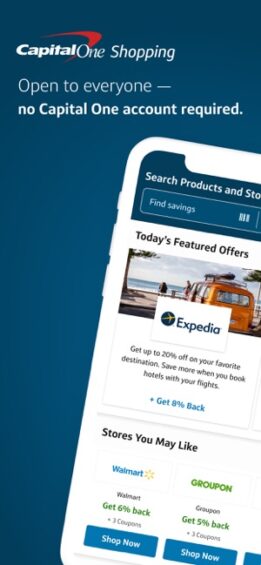 Key features: Capital One Shopping is a savings app and browser extension that lets you know when you stand to save money on a purchase, automatically tries promo codes, and allows you to earn cash back on select purchases. Used by more than 10 million people with savings at more than 100,000 stores.
Exclusive deals, promo codes, a price comparison tool, a universal product search engine, and shopping credit.
Price drop notifications and watchlist feature.
Free to download and used at no cost.
Can view summary of matching products such as total price (plus tax and shipping), pricing history, return policy, delivery estimates, related product deals, and reviews and rankings from Amazon and Google.
Requirements:
| Pros | Cons |
| --- | --- |
| Easy to use. | Does not always present the best promo codes available. |
| Exclusive deals and promos. | Only offers select pay-out options, which can limit access to cash back. |
| Can earn cash back. | Savings vary on the item and website. |
| Coupons automatically applied to your cart. | |
| Capital One Shopping Rewards for purchases. | |
| 100% free | |
| Price comparison tool. | |
M1 Finance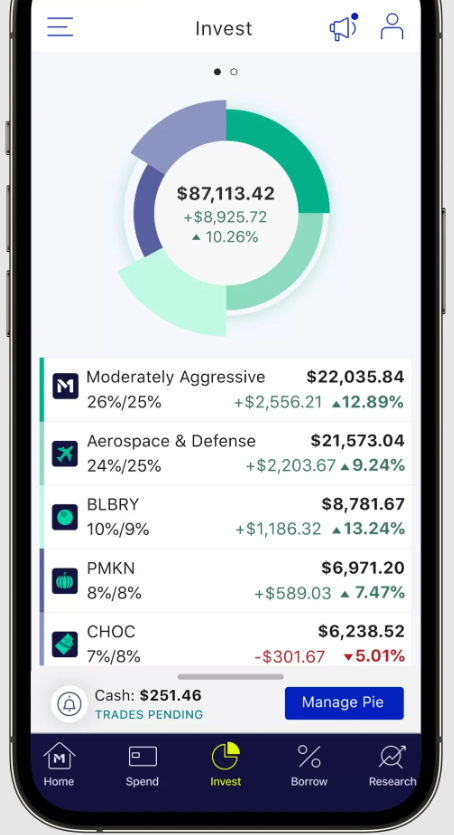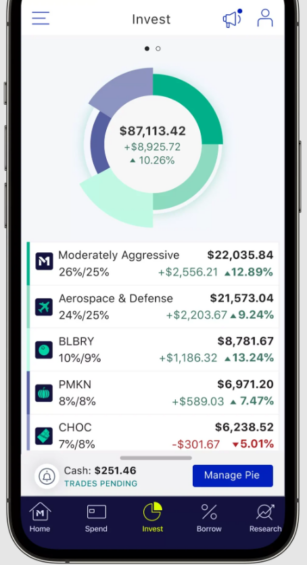 Key features: This "all-in-one" finance app organizes your checking accounts, investments, credit accounts, and loans to allow for automatic passive investing.
3.3% APY on M1 checking account and M1 Visa debit card.
Track overall financial management via spending and loan tools.
Create a brokerage account and set up custom-made investment strategy, schedule investments, and automated buy/sell cycles.
Automations allow you to buy at strategic low and sell at reasonable highs.
Invest in stocks, ETFs, and cryptocurrencies – more than 80 expert-curated portfolios.
M1 Plus includes perks like up to 10% cash back (using the Owner's Rewards Card by M1), 5.00% APR, ATM reimbursements, and 0% international fees.
Requirements:
No minimum balance required for an M1 checking account.
Brokerage accounts require a $100 minimum balance.
| Pros | Cons |
| --- | --- |
| 3.3% APY on an integrated checking account. | Doesn't support mutual funds. |
| Spending and loan tools to manage overall finances. | Doesn't allow for trading through trading day. |
| Can set up custom-made investment strategies. | M1 Plus membership costs $10 per month. |
| Automated trading, so you don't have to do it manually. | Does not offer tax-loss harvesting. |
| Borrow against your investments to avoid selling and taxes. | |
| No fees for trades or AUM fees. | |
| Can purchase fractional shares. | |
| More than 80 expert-curated portfolios. | |
Airbnb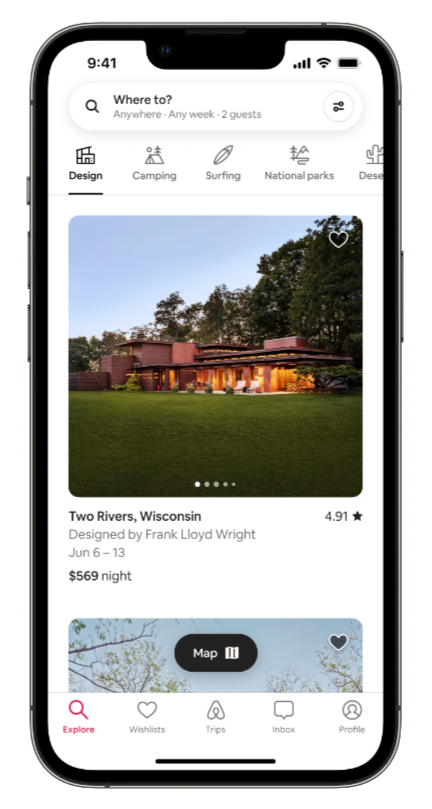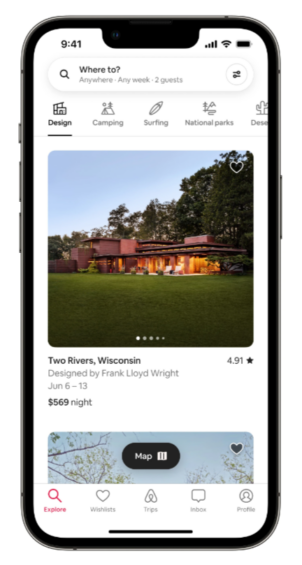 Key features: Airbnb is an online place for short-term rentals as an alternative to hotels. You can rent out your couch, spare room, or entire home to travelers and others looking for housing. Data shows hosts can earn between $200 and $10,000 per month, but the average is about $924 monthly.
Set your own rate per night.
Set the availability of your rooms.
Guest identity verifications and reservation screening.
$3M damage protection and $1M liability insurance.
24-hour safety line.
Requirements:
Depending on your state, you may have to register, get a permit, or obtain a license before listing the property.
Free to sign up.
| Pros | Cons |
| --- | --- |
| High earning potential. | 3% service fee. |
| Access to millions of users/potential customers. | Must maintain a clean, comfortable space. |
| Rent out a couch, room, or entire apartment or house. | Potential for damage or unruly visitors. |
| Damage protection and liability insurance. | Registration and/or permits may be required. |
Public.com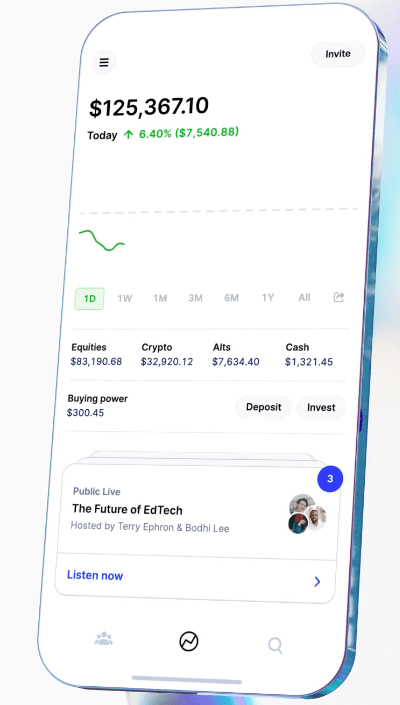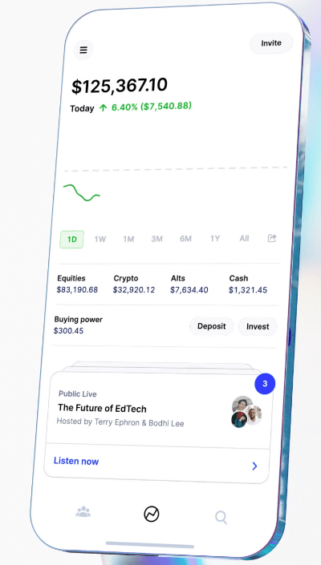 Key features: All-in-one social media investment platform for stocks, crypto, treasuries, contemporary art, royalties, and ETFs. The app also offers analysis, company data, and real-time market information.
Invest in multiple markets.
Automate investments.
Trading social networks so you can see what others are trading to make more informed decisions on your own investments.
Connect with other investors as you would on social media.
Themed bundles of stocks to invest in several companies with common characteristics.
Premium service offers more details to inform of investment decisions and includes stock analysis.
Purchase fractional shares in companies with higher stock prices.
Requirements:
No investing minimum or account minimum.
| Pros | Cons |
| --- | --- |
| Free to download; only $1 to start investing. | Recurring investment feature only fully functional for crypto. |
| Zero-commission trading on thousands of stocks and ETFs. | Doesn't support mutual funds. |
| Social feed where members can connect and learn from each other. | Limited investment research and other tools. |
| Public Premium offers additional features. | |
| Buy fractional shares. | |
| No payment for order flow (PFOF). | |
Swagbucks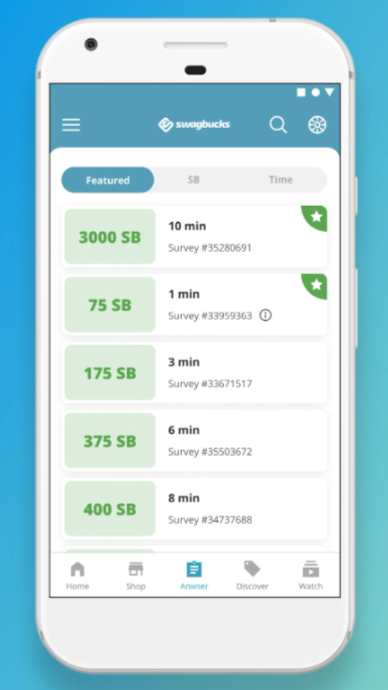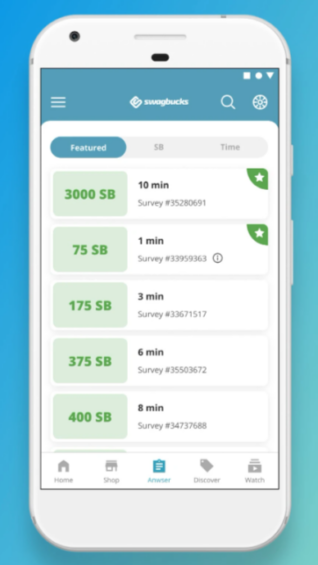 Key features: Swagbucks is an online rewards app that lets you earn coupons, gift cards, and cash back by shopping online, playing video games, searching the web, answering surveys, and more. It's good for those who want to earn passive income but don't want to get into investing.
Free membership.
Earn cash back by online shopping at select stores, purchasing one of the featured deals, or using the Swagbucks search engine.
Earn points by watching online videos.
Earn gift cards by taking surveys through Swagbucks.
Earn points from playing popular online games.
Add the Swagbucks extension for alerts on cash back deals and the opportunity to participate in sweepstakes.
Requirements:
Free to join
Must invest in certain products/games to earn money
| Pros | Cons |
| --- | --- |
| Variety of income opportunities (shopping, online videos, taking surveys, playing games, browser extension) | High ratio of points to dollars ($1 for every 100 points) |
| No investment required | Considered "passive," but must participate in activities to earn money |
| Easy to use app, little onboarding and expertise | Lower yields than other investment apps |
What you should look for in a passive income app
When searching for the best passive income strategy for you and your finances, there are a few factors to take into consideration:
1. Cost
You're trying to increase your income, so how much does the app cost? It's important that the money you stand to earn exceeds the amount that you spend on it.
2. User-friendliness
If the app is difficult to use, you won't use it and you won't be earning income. Make sure the interface is user-friendly, there's a transparent pricing structure, and you know how to participate.
3. Accessibility
If you're a passive income beginner, the app you use should have training resources or support to help you understand how to use the app and take advantage of the passive income strategies. Also consider apps that cater to your specific interests (such as shopping, investing, saving, etc.).
4. Investment required
Some apps set requirements on the amount of money you must invest, but these thresholds may exceed your budget. Make sure you can afford the investment minimums.
Also, consider the time investment. If you use an app that requires more time to earn than others (such as Swagbucks or Capital One Shopping vs. Acorns) you'll need to determine if the time is actually worth what you'll get back.
5. Customer support
You'll likely have questions and/or need support when using a passive income pp, so make sure it offers customer support via phone, online chat, email, or another way. Also, look for training resources or information that can assist with answering your own questions.
Are passive income apps safe?
It depends, but the majority of passive income apps will take all necessary steps to prevent fraud and protect your data, privacy, and money. Some apps are better than others, which is why it's important to be selective.
Research each app carefully before making a selection. Check sites like the Better Business Bureau (BBB) for credibility. Also, read online reviews from current and past customers to learn about their experiences.
FAQs
You may need a larger investment to start, but you can make $100 a day through real estate, dividends on your investments, selling online courses or webinars, blogging, investing in a high-yield savings account, affiliate marketing, renting out your room or home, and more.
Many passive income and investment apps are available on iOS and Android, so you can take advantage of the investment and passive income-earning features from your mobile device.