Have You Been Using Credit Cards Wrong All This Time?
Written by:
Ashley Jones
5 min

read
714 Views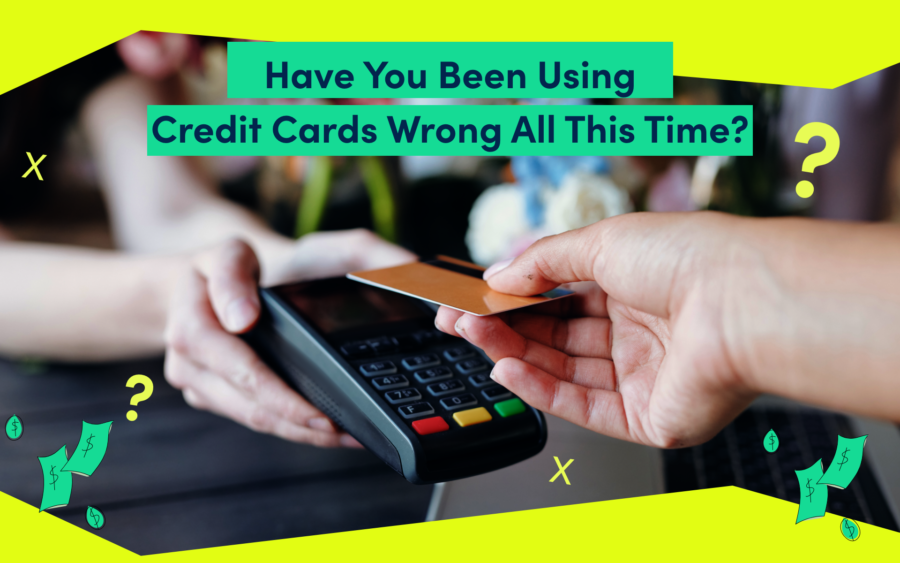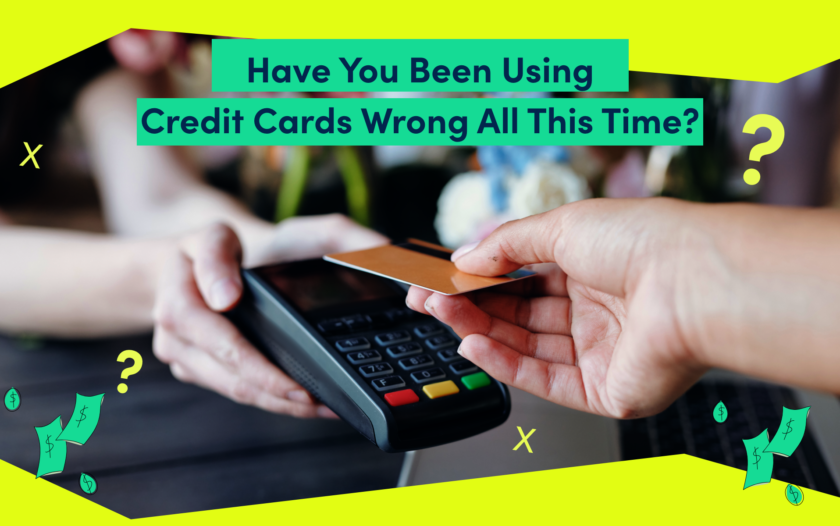 At a Glance
If you're not using your credit cards correctly, you're missing out on free money. Yes, free. It might sound too good to be true, but a recent survey from CreditCards.com revealed that 23% of Americans are leaving real money on the table by not using their credit card perks and rewards to the fullest extent. As it turns out, the problem just boils down to a simple lack of knowledge — most people don't know how credit cards work.
Wouldn't it be nice to temper the sting of inflation with some extra cash in your wallet? Credit card rewards can be a valuable tool in reducing inflation's impact on your budget, but their benefits can only be realized if you actively utilize them.
55,300
is the average points/miles balance among travel rewards credit cardholders.
FinFact
People are highly confused about how their credit card rewards work
According to a 2019 J.D. Power Credit Card Satisfaction Study, only 36% of consumers fully understand the benefits their credit cards provide beyond basic rewards. In the CreditCards.com survey, 23% of respondents felt their rewards needed to be more valuable, 11% were unsure how to redeem them, and 9% found rewards programs confusing. Additionally, 9% of people cited that they were too busy to use their rewards (can you relate?), which makes sense given how much work it takes to nail down all the ins and outs.
The reasons people don't redeem their rewards can vary, but one thing is for certain — confusion abounds.
Of course, some credit card features are more straightforward. Take balance transfers, for example. This type of credit card allows you to transfer the outstanding balance from one or multiple credit cards onto the new card. The primary purpose of a balance transfer card is to consolidate debt and potentially save money on interest charges.
Why are credit card rewards so confusing?
The J.D. Power study also revealed that users are particularly dissatisfied with how card issuers explain the terms and perks associated with their cards. Travel-related perks, such as free late checkout and free companion tickets, were cited as some of the most confusing credit card terms.
This confusion can be attributed to intense competition among card issuers, resulting in an "arms race" of benefits. To attract customers, credit card companies often introduce new perks that go beyond traditional rewards like cash back or travel points. While this is a great deal for consumers, users report needing clarification about how to use the benefits. After all, if you don't know how to take advantage of a reward like free baggage check or companion ticket passes, are they a perk at all?
The study suggests that card issuers could improve customer satisfaction by enhancing their communication efforts and providing clearer explanations of how each perk works and how it can benefit cardholders. Some issuers have already started leveraging mobile apps to facilitate better communication with customers.
But, the onus isn't solely on card issuers. Users themselves can take steps to proactively learn about their credit card's rewards to take full advantage of the perks offered.
Even if you have figured out credit cards rewards to help you travel you may still need a little help with funding. If you're considering a personal loan to fund your next trip, you can use Credello's personal loan comparison tool below to see which loan is right for you.
Find and compare the best vacation loans in 2023.
Advertiser Disclosure
Use the filters below to refine your search Sorry, we didn't find any options that meet your requirements. Please try modifying your preferences.
Congratulations! You're close to seeing your offers!
Please take a second to review the details you shared earlier

How are most people using their credit card rewards?
The majority of cardholders surveyed by CreditCards.com chose to redeem their cash rewards back or gift cards, while 25% redeemed for travel-related benefits such as free hotel stays or airfare. Many people prefer cash-back rewards because the value remains consistent across redemption options, allowing you to choose between a check, statement credit, deposit to a checking account, or select retailer gift cards.
The survey also found that younger cardholders, specifically Gen Z (42%) and millennials (39%), are more likely to redeem their rewards for travel. In contrast, older generations, including Gen X and baby boomers, are more inclined to hoard their rewards, with 28% not redeeming any rewards in the past year.
Don't miss out on free money, folks. Instead, educate yourself and take advantage of all the advantages that your credit cards have to offer. Here's how:
Research and compare credit card rewards before signing up
Before choosing a credit card, studying and comparing the benefits offered by different cards is essential. Understand which rewards align with your spending habits and preferences.
For example, if you rarely fly, you wouldn't want a travel rewards credit card that offers flight-centric perks like free baggage check or companion passes. By the same token, if you eat out frequently, you may be interested in a credit card that offers the most rewards points when you dine at your favorite restaurants.
Learn about credit card perk details, terms, and conditions
Take the time to understand the specific perks associated with both the credit cards you already have, as well as any that you are considering for the future. Some credit card rewards will have applicable terms and conditions, such as blackout dates or point accrual limits, so it's essential to familiarize yourself with these to best take advantage of your card's full perks.
Utilize resources, such as guides or online articles, to familiarize yourself with the benefits available and how to maximize them. Understanding your credit card's bonus structure is also imperative. For Yahoo! Finance article on top purchases to make with credit cards, John Csiszar explains that bonus points can add up if you spend within specific categories. "The key to maximizing these bonus points is to pick a card that provides enhancements for things that you normally spend your money on," writes Csiszar.
Don't be afraid to ask questions about credit card rewards
If there is any confusion about the perks offered by your credit card, contact your card issuer's customer service via phone or email. They can provide detailed explanations and instructions on fully utilizing the benefits.
Additionally, credit card perk affiliates, like specific airlines or hotels, can also be helpful resources to better understand the particulars involved with your card's rewards and how they can be used.
Bottom line
If you are using credit cards, understanding the rewards your card offers in their entirety is the best way to ensure that you reap the benefits fully. By doing your research and staying up-to-date on the latest credit card reward offerings, you can make your purchases work for you and keep more money in your pocket.