Wells Fargo Autograph Benefits Guide
Written by:
Megan Brame
3 min

read
342 Views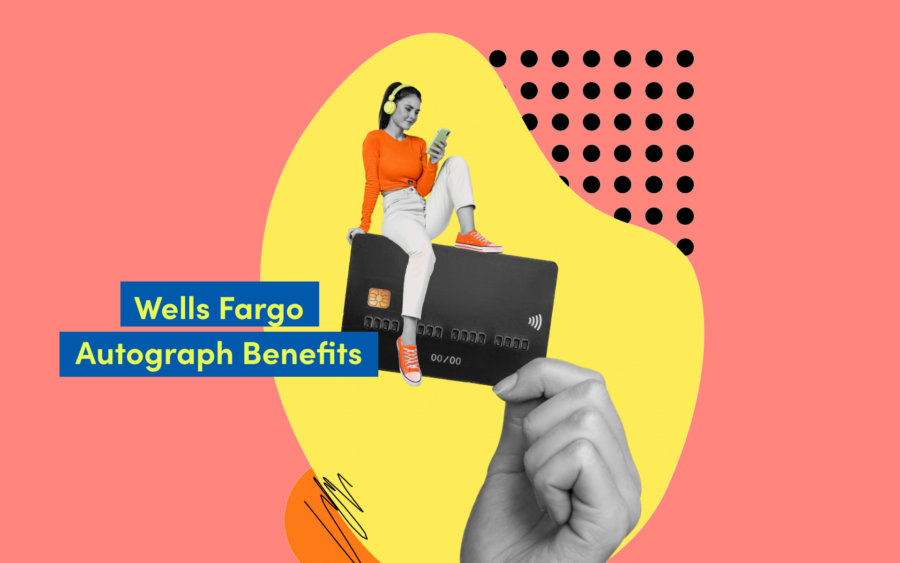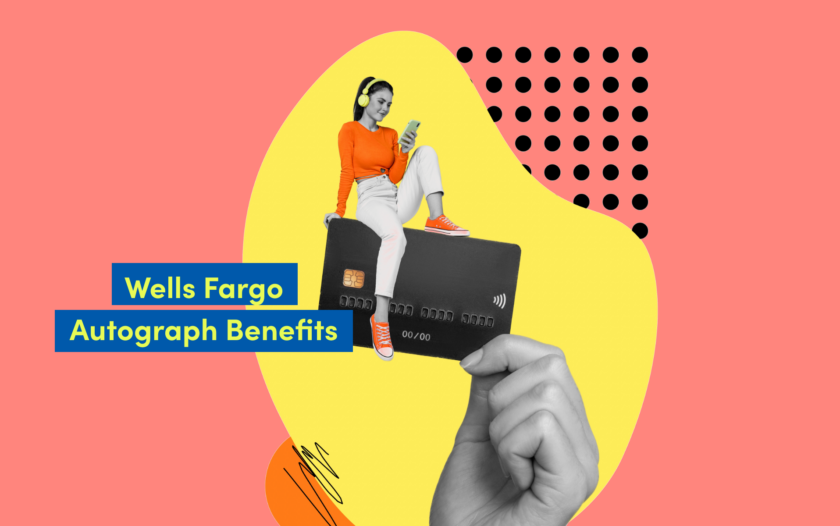 At a Glance
If you're ready to dip your toe into the world of travel credit cards but aren't ready to pay the hefty annual fees, the Wells Fargo Autograph is right up your alley.
In this article, you'll learn:
Benefits of the Wells Fargo Autograph credit card
1. High rewards rate on multiple categories
Wells Fargo Autograph card benefits run the spectrum when it comes to earning categories, making this a great card for all your travel purchases. Earn 3x points for restaurants, travel, transit, popular streaming services, phone plans, and even gas stations.
2. Access to My Wells Fargo Deals
My Wells Fargo Deals is an exclusive program that offers bonus points at select stores for a limited time. To receive the bonus, you'll need to activate the offer for each store, and the selection changes every month, giving you the potential to earn even more.
3. No annual fee
Finding a robust travel credit card with a $0 annual fee is nearly impossible these days, which makes Autograph stand out from its competitors, especially when you factor in all the benefits it includes.
4. Sizeable sign-up bonus
Currently, Wells Fargo is offering new cardholders 20,000 bonus points when they spend $1,000 in purchases within the first three months of opening. That equals a $200 bonus just for buying the things you already needed to get!
5. 0% intro APR on purchases
If you need to make a big purchase that needs time to pay off, this card is for you. New cardholders get a 0% APR for the first twelve months, making it easy to get the things you need without accruing interest.
6. No foreign transaction fees
Need to pay in Yen instead of Dollars? No problem! The Autograph has no foreign transaction fees, saving you the money and headache that comes along with keeping up with conversion rates.
7. Rental car coverage
Autograph cardholders receive up to $50,000 in coverage for rental cars that are damaged in a collision or stolen. To activate this benefit, you'll need to charge the full cost of the rental to your Autograph card and provide a letter of coverage with the rental agency (only if the agency requires it).
8. Roadside assistance
Roadside dispatch services are available for a fee to Autograph customers who need anything from towing to a jump start. Most travel-related cards have gotten rid of perks similar to this, so it's refreshing to see such a "good when you need it" service still available on robust cards like this.
9. Visa Signature perks
Since it's a Visa, the Wells Fargo Autograph Visa card benefits come with the benefits of the Visa Signature program. Not only will you get access to their Luxury Hotel Collection, but complimentary, 24/7 access to the Concierge is perfect for the times you need to book last-minute tickets or dining reservations or need help planning that perfect getaway.
10. Cell phone protection
The Autograph card also comes with a protection plan that covers your cell phone if it's lost, stolen, or damaged at a rate of $600 per phone, max 2 times per year, and with a $25 deductible. To activate the coverage, you'll need to pay your monthly data plan with the Autograph.
How to maximize Wells Fargo Autograph's benefits?
Earn the intro bonus quickly: Spending $1,000 within the first three months is an easy way to get those 20k bonus points, so save your application for a time when you'll need to make a big purchase.
Pay your cell phone plan with it: Putting your monthly cell phone data plan on this card will get you an automatic cell phone insurance plan that will reimburse you up to $600 if your phone is lost, damaged, or stolen.
Keep it in your wallet for restaurants and travel: The Wells Fargo Autograph card is one of the few credit cards that have bonus categories for dining, streaming, and travel, making it great for both everyday spending and keeping with you on your next trip.
FAQs
No. Lounge access is usually only available to cards that come with a sizeable annual fee. However, if you want to get a day pass to an airport lounge, you'll earn 3x back if you charge it to the Autograph!

Wells Fargo Autograph points are in an interesting category that makes calculating their earning potential difficult. The Autograph earns Wells Fargo Rewards points which can't be pooled with other premium travel cards, making their worth significantly less than Chase's Ultimate Rewards or American Express' Membership Rewards points. Current valuations for Wells Fargo Rewards are about 1 cent for travel redemptions but cannot be transferred to travel partners like airlines or hotels.

It's also worth noting that some redemption options come with minimum amounts you'll need to have accrued before you can cash the points out. Paper check redemptions start at $25 (2,500 points), while Wells Fargo ATM withdrawals start at $20 (2,000 points).

If you want to get a Wells Fargo Autograph card then you'll probably need a credit score of 670 or higher to get approved. While this is lower than many premium-tiered travel cards, it still requires you to have a responsible credit history and low credit utilization.