A Guide to Credit Card Pairings
Written by:
Harrison Pierce
3 min

read
1851 Views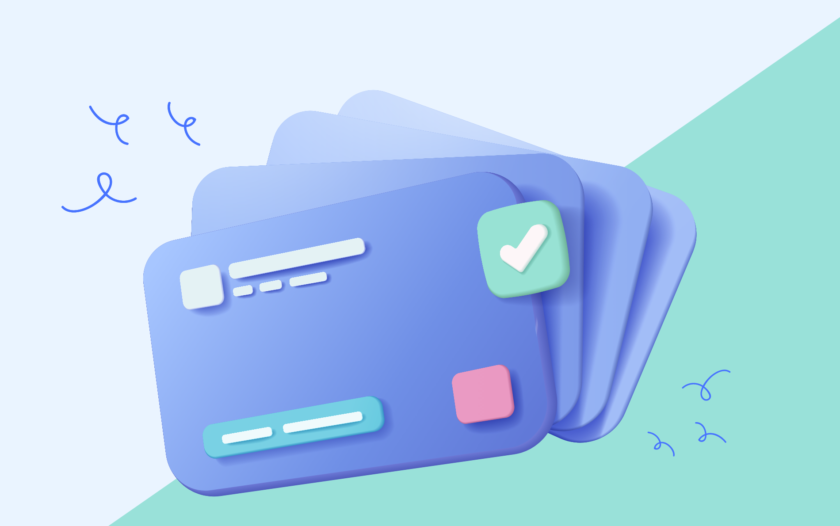 At a Glance
Credit cards are not a one-and-done situation. Each credit card on the market provides something unique. Whether it be no annual fees, higher cash back categories, travel rewards, or statement credits, you will want to use different cards for different situations. You can also take advantage of additional sign-up bonuses that might give you extra cash back or bonus points after spending a certain amount following account opening.
For instance, if you have the Blue Cash Preferred Card from American Express, you can get 6% back on grocery purchases, streaming services, and 3% back at gas stations. Those are fantastic rates, but you only get 1% back on all other purchases, including travel and dining. Instead of using that card for other purchases, you could use a card like the Chase Freedom Unlimited, which gives you 5% cash back on travel purchases made through Chase Ultimate Rewards and 3% back on drug store and dining. This way, you earn more cash back than if you just used one or the other for all purchases.
As you can imagine, there is no one size fits all when it comes to credit card pairing. There are hundreds of combinations you could make based upon your spending habits and needs. We are just giving you some helpful tips to follow here but to really find the match that works best for you try our Credit Card Pairing tool to find a match based on your specific needs.
How it works
You're likely not starting from a blank slate, so look at your wallet and write down which issuers, point/cashback structures, and fees you are working with. The whole point of pairing credit cards together is to maximize each card's value. Next, consider where you do most of your spending and how much you typically spend. Do you go out to eat regularly? Do you shop at wholesale stores like Costco? Do you have a favorite airline or hotel chain? Knowing these answers lets you narrow down which credit cards you might be a good fit for. What's your budget for a new credit card? Are you comfortable with the annual fee? If you have debt, do you want a card that offers 0% APR intro on balance transfers?
We recommend having a mix of credit cards from different categories. For instance, you can use a couple of cash back cards for everyday spending. Use the Freedom Unlimited and the Blue Cash Preferred together to get the most cash back on day-to-day purchases. Then, you might consider having a couple of mid-range credit cards like the Citi Premier or the Capital One Venture. These cards come with great travel perks and low annual fees of around $95. You get more rewards and statement credits as you work your way up. The Chase Sapphire Reserve comes with a $550 annual fee but also gives you $300 of that back when you use your card on travel purchases.
The only major downside to managing multiple cards is that it can be hard to track exactly where and when you should use each card. For those who value simplicity, you might want to stick to two or three credit cards that give you the most value for your lifestyle. However, if you are organized and love the thrill of hacking points, miles, and cash back, get as many credit cards as you'd like so you can save a lot of money. Just be smart with your spending so you do not accumulate debt that you cannot pay off.
Bottom line
Chase has some of our favorite credit cards from every category, so that would be a great place to start if you are thinking of complimentary cards. Just keep in mind that Chase does have a 5/24 rule, which means that you will be declined for most of its cards once you have opened five accounts in 24 months.
Developing a credit card strategy might sound complicated, but it's easier than you think. You must determine your goals and where the gaps in your wallet come from. Don't think that you need to apply for five credit cards right now. Once you understand how earnings and redemptions work, you can develop a plan to maximize your earnings.