Wells Fargo or Chase – Which Issuer is Right for You?
Written by:
Trevor Mahoney
4 min

read
611 Views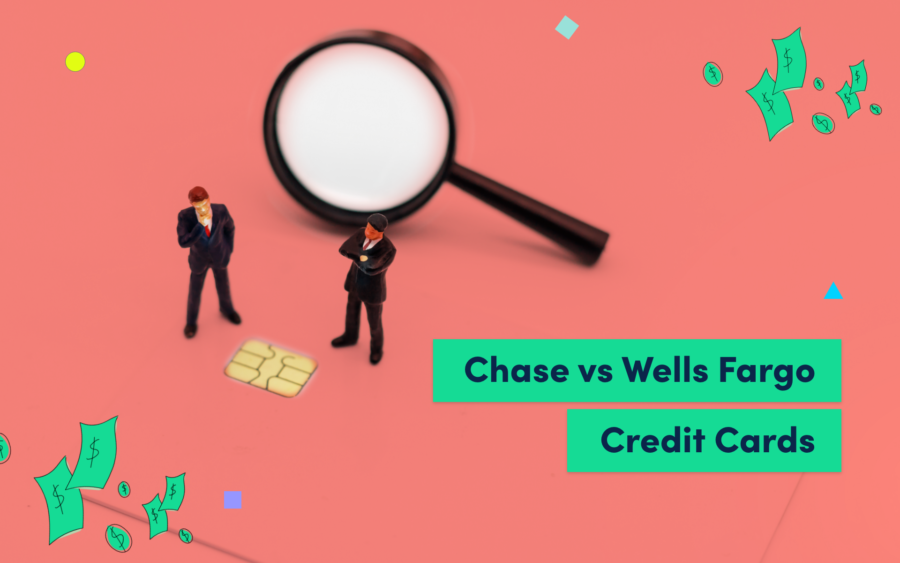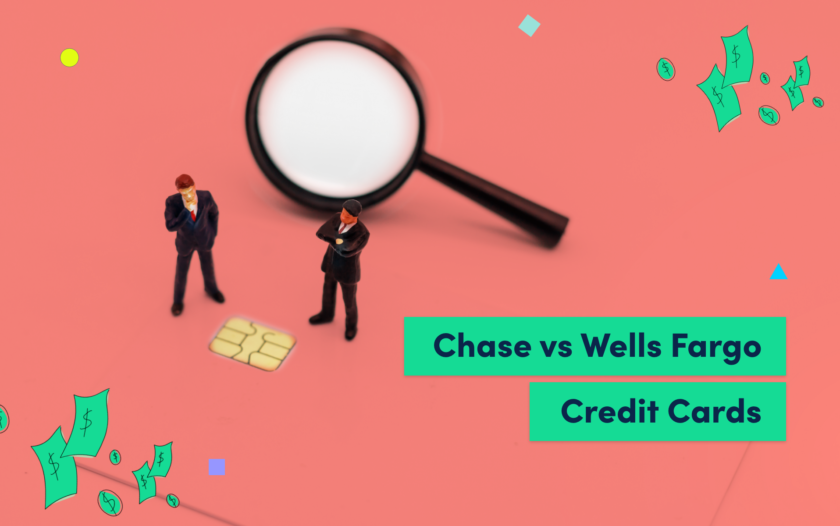 At a Glance
As a borrower who is considering applying for a credit card, deciding on the right card for you can be challenging. Two of the biggest names in the credit card space are Wells Fargo and Chase, which makes evaluating the two card issuers an excellent strategy for those looking to pick up a new card. Learn everything there is to know about the difference between these two issuers to determine which is right for you.
In this article, you'll learn about:
Wells Fargo credit cards
In considering Chase vs. Wells Fargo credit card offers, let's begin the evaluation by looking at the latter. Wells Fargo offers a variety of credit cards, with six primary cards on their roster. These cards range from starter cards to travel cards, meaning there is something for all types of spenders. Credit score requirements for Wells Fargo cards range from 670-700+ on average, with each card offering a number of potential benefits.
Compare: Best Wells Fargo Credit Cards
1. Cardholder features and benefits
In terms of extra features and benefits, Wells Fargo is a credit card issuer that tends to be behind the other major credit card issuers. Some of the most prominent benefits include zero liability for fraudulent purchases and tip technology. There are also perks that protect against car rental loss and even luggage damage, with some cards even offering cell phone protection perks.
2. Wells Fargo mobile
All Wells Fargo account holders gain access to the Wells Fargo mobile platform to view all of their Wells Fargo accounts in one place for management purposes. With both a website and smartphone application, the Wells Fargo mobile platform allows a person to pay their cards, transfer money, deposit checks, and pay bills all in one platform.
Chase credit cards
In looking at Wells Fargo vs. Chase, Chase offers a greater variety of credit card types. These include rotating bonus categories, such as the Freedom Flex, along with higher-end travel credit cards such as the Chase Sapphire Reserve. They also offer starter-level cards that can help people with lower credit scores begin building credit through secured cards. For business owners, Chase also offers an entire suite of business cards that can help an owner manage their expenses.
1. Cardholder features and benefits
Given the wider variety in credit card types, cardholders who partner with Chase have access to more features and benefits. These will vary depending on the card you choose, but the most prominent benefits include trip cancellation and travel insurance, auto rental coverage, Global Entry or TSA precheck, cash back rewards, lost luggage reimbursement, and more.
2. Chase mobile
Similar to Wells Fargo, Chase cardholders gain access to the Chase mobile platform on both the web and through the application. This platform can be used for bill pay, account reconciliation if you have checking or savings accounts with Chase, account alterations, and more.
Wells Fargo vs. Chase rewards programs
When considering the question of is Chase better than Wells Fargo or vice versa, it's important to look at the rewards programs that a Chase or Wells Fargo credit card offers:
Wells Fargo Rewards
Wells Fargo rewards points can be redeemed for cash back to your account, with an average value of $0.1 per point, which can then be put towards hotel stays, flights, or activity costs for travel. Wells Fargo rewards points can also be redeemed for gift cards to certain locations. It's worth noting that Wells Fargo rewards points cannot be redeemed directly with airlines or hotel chains, which makes them less flexible than other credit card issuers.
Chase Ultimate Rewards
On the other hand, the Chase Ultimate Rewards portal is a robust platform that allows a cardholder to redeem their points for cash back or directly with travel partners. Depending on the card you have, a cardholder may be able to exchange their points for a higher rate directly with those partners, such as earning 50 percent more value than the cash-back value of points.
Wells Fargo or Chase, which is better for you?
In considering Wells Fargo vs. Chase credit cards, the decision of which is better is entirely personal. However, think about what your typical expense categories are on a daily, weekly, and monthly basis, then evaluate credit cards from both companies to see if one offers rewards in those categories. Assuming all else is equal, the choice between the two companies may simply come down to which offers the better APR rate and extra benefits.
FAQs
Both Wells Fargo and Chase are reputable banks that offer accredited services to consumers and businesses alike. The choice of the bank depends entirely on the person and the products they are seeking. Chase belongs to the larger bank of J.P. Morgan, which eclipses Wells Fargo in size, although both offer excellent services.
Generally, when looking at the Wells Fargo credit card vs. Chase, it's worth noting that you will likely need a credit score between 670 to 700 at a minimum for the best chance at approval for a Wells Fargo card.
To get approved for a Chase credit card, as opposed to a Wells Fargo card, you will need a credit score in the range of 600-800 depending on the card you are applying for.