Best Personal Loans for Fair Credit
Written by:
Caitlyn Callahan
8 min

read
1171 Views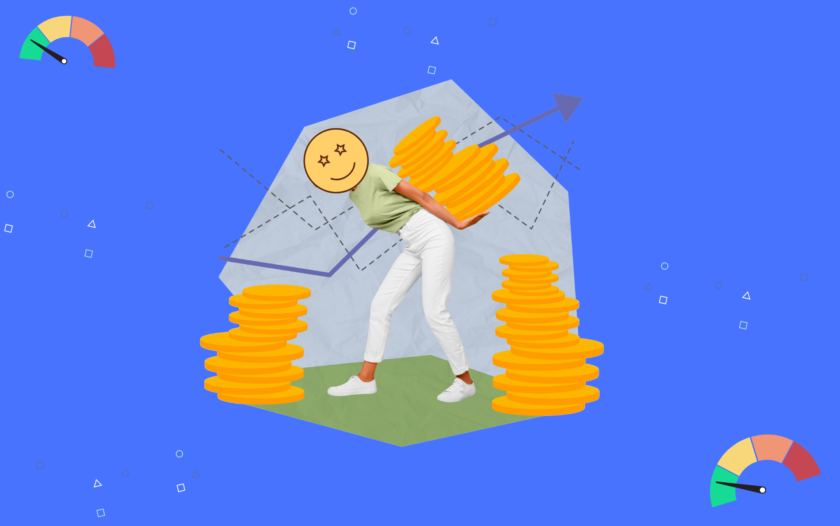 At a Glance
Personal loans can be used for just about anything, which is why many people turn to a personal loan for their funding needs. With loan amounts ranging from $1,000 to $100,000, you can use loan funds for home improvements, car repairs, medical bills, funding a vacation, paying for a wedding, adoption, emergency or unexpected expenses, and more. Fixed interest rates and other benefits make personal loans an attractive option for many borrowers.
However, having fair credit makes getting a personal loan more difficult. Not all lenders accept fair credit borrowers, and you'll end up with a higher interest rate. Know how to get a personal loan with fair credit, the best places to get one, and how to improve your score.
Read on to learn more about:
What does it mean to have fair credit?
If you have fair credit, it likely means you have some credit history but a lower credit score. For example, you may:
Have missed some payments.
Be carrying a high balance on credit cards.
Have high credit usage.
Have too many credit applications or hard credit inquiries.
Have a high debt-to-income ratio, meaning you have more debt than your income can support.
Fair credit scores typically range from 580 to 669, and while you'll still likely qualify for a loan, you may have a more limited selection of lenders. Additionally, the interest rates you qualify for will be higher than those with good or excellent credit and you may have more or higher fees. This is because you're considered a riskier borrower, so it's best to take steps to improve your score before you apply for a loan.
Related: Credit score ranges
Can you get a personal loan for fair credit?
While you can get a personal loan with fair credit, it may be more difficult. First, not all lenders offer loans to borrowers with fair credit since they are seen as a greater risk. Additionally, you'll likely be charged higher interest rates and fees, which means the loan will cost more over the full term.
If you have fair credit, you'll want to compare lenders who accept applications from borrowers with a lower credit score. Most of the time you'll find greater success with online lenders. Consider getting prequalified, which doesn't affect your credit score but would show if you're eligible for a loan and the interest rate and monthly payment you may qualify for.
How to get a personal loan with fair credit?
The process to get a loan with fair credit is similar to if you had good or excellent credit, though you may find that comparing the right lenders can be more challenging. To get a personal loan with a fair credit, follow these steps:
1. Check your credit score and report. Knowing what your score is can help ensure you find a lender that will offer loans to you. Take steps to improve your score if you can such as making payments on time or paying off revolving debt. You can also check your credit report and dispute any errors to help improve your score.
2. Find lender options. Not all lenders will offer loans to borrowers with fair credit, so you'll want to find lenders who do. In some cases, lenders may take into consideration other factors like your income, debt-to-income ratio, or history with the financial institution. Look at the lender criteria to understand what each lender requires and list the lenders whose requirements you meet.
3. Get prequalified. This shows how likely you are to be approved for a loan and allows you to view estimated rates and loan amounts. Doing this can help you compare lenders more accurately.
4. Compare lenders and choose the best one. In addition to ensuring you meet their minimum requirements, compare other factors like interest rates, fees, loan minimum and maximums, customer service reviews, and other loan features.
5. Apply. Most lenders have an online application that only takes a few minutes to complete, though other institutions like banks or credit unions may require you to apply in person.
Once you've applied, you'll be notified if you're approved for the loan or not. If so, you'll be sent the loan documentation to sign and then the funds will be transferred into your bank account to use how you need.
Where can I get a personal loan for fair credit?
It may be difficult to get a personal loan for fair credit at a traditional bank, but credit unions and online lenders may offer lower rates or more flexible requirements for borrowers. For example, credit unions consider your membership history and other factors when determining whether you qualify. APRs are also capped at 18% at Federal credit unions.
Online lenders also offer more flexibility, and some online lenders even tailor loan options to borrowers with fair or poor credit.
Compare: Best Personal Loans
Best personal loans for fair credit
There are options for those with fair credit, including the lenders listed below:
Find and compare the best loan options.
Advertiser Disclosure
Use the filters below to refine your search Sorry, we didn't find any options that meet your requirements. Please try modifying your preferences.
Congratulations! You're close to seeing your offers!
Please take a second to review the details you shared earlier

How to choose the right personal loan?
When comparing personal loans for fair credit, you'll want to compare:
Annual percentage rate (APR)
Monthly payments
Repayment terms
Fees
Time to fund
Payment flexibility
Additionally, here are a few tips to consider:
Get prequalified when possible. This helps give you a more accurate estimate of potential loan limits, interest rates, and repayment options.
Compare customer service reviews and ratings. It's important to choose a lender with great customer service in the event you have a question, encounter issues with payments, or face a financial hardship during your repayment period that would require assistance.
Check out additional loan features such as credit monitoring, a mobile app, flexible payment schedules, or debt consolidation assistance.
Ultimately, the right personal loan for you is the loan amount you need with an interest rate you can afford. The loan ideally has low fees, payment flexibility, and repayment terms that fit in with your budget and financial plan. The lender has great customer service and may offer additional features to help you get or stay out of debt, or that makes managing your loan easier. Be sure to do your research to find the right lender and loan option for you.
Other financing alternatives for fair credit
1. Home equity loans
Home equity is the market value of your home minus any outstanding mortgages, i.e., the amount of your home that's been paid off. If you have equity in your home, you can apply for a home equity loan. These loans use your house as collateral but have fixed monthly payments and lower interest rates. The amount you can borrow with the loan depends on your home equity and other factors like your credit history and income.
Learn more: How does a home equity loan work?
2. Home equity line of credit
Home equity lines of credit also require you to have some equity in your home. However, these function more like a credit card than a loan. You're approved for a line of credit of a certain amount, and you can borrow money up to that amount at any time. You only pay back and owe interest on what you borrow. HELOCs typically have better interest rates than alternatives, though rates are variable and subject to the markets. And, if you default, you could lose your house.
Learn more: All about HELOCs
3. Credit union loans
Credit union personal loans are personal loans you can get from a credit union. You must be a member of a credit union to apply, so these loans are technically considered "private loans." Credit union loans typically have lower rates and fees, can process your loan application faster, and offer smaller loan amounts.
These loan funds can be used for just about anything, and your application can still be considered even if you have fair credit. This is because the credit union will look at factors other than your credit score.
Learn more: Credit union personal loans
4. A 0% APR credit card
Some credit cards have a 0% APR introductory offer, which means you don't pay any interest on the card's balance for a certain period. Even if you carry a balance on the card from month to month, you won't owe interest. However, this introductory period doesn't last forever, and it's important to pay off the balance before the period ends. Otherwise, the balance may be subject to high-interest rates.
Related: Credit cards with no annual fee
Tips to improve fair credit
If you have fair credit, you should take some time to improve your credit score prior to applying for a loan. Doing this will give you more lender options, as well as improve your chances of qualifying for a loan and getting better interest rates and terms. A few ways you can improve your credit include:
Make sure your credit report is error-free. If there are or you have any questions, you can take steps to dispute or correct them.
Make all payments on time. Late or missed payments can significantly decrease your score, but on-time payments can help build good history. Payment history is actually the biggest factor affecting your credit score.
Pay down debts as much as possible, especially revolving credit like credit card debt. This can also improve your credit utilization rate. Try to use less than 30% of your credit cards limit.
Avoid opening new accounts because each time you do, a hard credit inquiry is run which can decrease your score.
Keep old accounts open to improve the age of your existing accounts, which makes up 15% of your score.
Related: The best ways to build credit and improve your score
FAQs
Yes, a personal loan can improve fair credit if you make the monthly payments on time every month. Payment history makes up 35% of your score, so it's an important factor.
The cost of a loan depends on factors like the interest rate and fees associated with the loan, the loan amount, and loan term. The shorter the term the less you'll pay in interest while the longer the term, the more you'll pay over the life of the loan. Plus, those with fair credit likely won't qualify for a low interest rate, and high rates will make the loan cost more.
Average APR for a fair credit personal loan is about 19.4%, though this can vary by lender.