What are Online Loans and How Can You Get One?
Written by:
Trevor Mahoney
5 min

read
1143 Views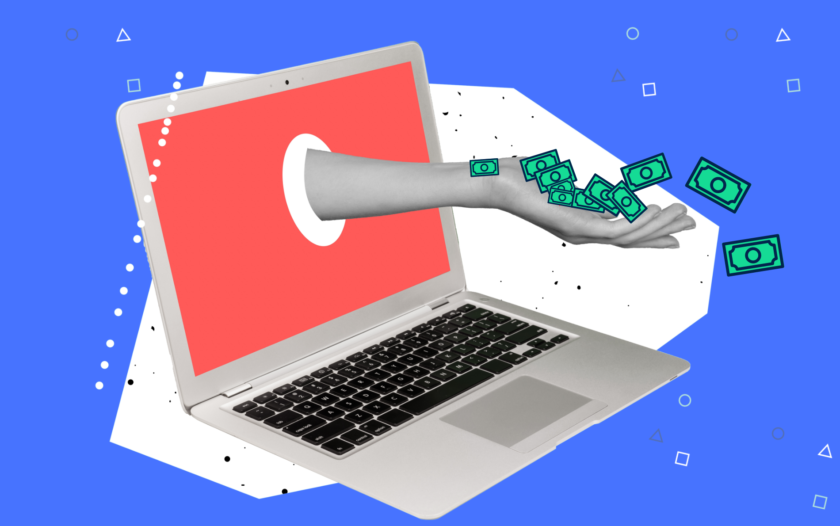 At a Glance
When in need of financial assistance, there are several solutions to consider that can help provide some relief. One such source you may have considered in the past are online loans. Covering the basics of online loans, how they work, and the different types to consider can help anybody better understand if this is the right financing source for them.
In this article, you'll learn:
What are online loans?
Online loans are a unique form of lending. As opposed to entering a physical financial institution and applying for a loan, you handle the process from start to finish entirely online. There are many loans online that you can choose to borrow, and lenders can vary from traditional banks to credit unions or other third-party sources.
Online loans are typically unsecured and come with their own eligibility requirements that vary from lender-to-lender. They may offer you the ability to submit small pieces of information to see if you are prequalified for the loan.
How do online loans work?
In most cases, online personal loans, or other loan types, work the same as securing a loan in person. The process is quite simple and involves a couple of steps:
Research different lenders online who may offer the loan size you need.
Submit for prequalification if applicable.
Settle on a lender and fill out an application (financial and personal details such as address, income, and more will be required).
Receive approval.
Receive funds and begin repayments online.
As with any form of lending, don't settle for the first offer you are given. Search around and find a loan offer with a fair interest rate.
Types of online loans
When looking to borrow money online, there are a few different types of online loans to consider. Some of these types include:
Unsecured personal loans.
Secured personal loans.
Debt consolidation loans.
Thin or bad credit loans.
Same-day funding loans.
If you are unsure whether an online lender offers the loan you seek, don't be afraid to reach out and inquire to be sure you are receiving what you need.
Pros and cons of online loans
All forms of lending have pros and cons, with online loans being no exception. Even the best online loans have a few pros and cons to be aware of:
Pros
Quick and easy convenience by completing the loan process online.
Common ability to see if you prequalify for the loan.
Simplified loan shopping by seeing all offers in one place.
Different types of loans available at your fingertips.
Cons
Depending on the lender, the cost of borrowing may be more expensive than standard loans.
Non-reputable lenders may be lying in wait.
Small loan sizes may not be available.
Are online loans safe?
Whether or not an online loan is safe depends entirely on the lender. Do proper research and ensure you are borrowing from a verifiable source that has plenty of positive reviews to back them up. There are many trustworthy online lenders but avoid anybody who reaches out to offer you money or somebody who guarantees you will be approved before seeing any of your information.
Additionally, avoid any lenders who can only offer you abnormally high interest rates, as these will always cost you more money to borrow than it is worth.
How to shop for an online loan?
Assuming you have decided that online loans are right for you, your next step will be to secure a loan by researching the offers available to you. There are a few key points to keep in mind as you begin shopping for an effective online loan:
Don't borrow from any lender who guarantees you can get approved without seeing any of your information.
Evaluate your credit score and apply for loans within your range.
Don't borrow a loan with an abnormally high APR.
Compare different loan offerings to ensure you are getting the best rate.
How to get an online personal loan?
Starting the process of getting approved for a personal loan is relatively simple and can be completed in four easy steps:
Learn more: How to apply for a personal loan?
1. Pre-qualify for a loan
If applicable, attempt to pre-qualify for the loan before you apply. This won't involve a hard inquiry into your credit. Applying to multiple personal loans online can temporarily ding your credit score, but knowing you have a higher chance at getting approved can help guide your search when comparing different lenders.
2. Choose your lender and loan option
After prequalifying or researching different lenders, it's time to settle on a lender. Be sure you are receiving a fair APR for market value and that the amount you are requesting to borrow is something you can afford to pay back in the future without an abnormal financial burden.
3. Collect the required documents
Following the selection of a lender, you will be required to gather certain documents prior to applying. These will include documents related to your income, address, business history, and more. Having all this information prepared in advance will help speed up the application process.
4. Complete and submit the application
Finally, with all your information in hand, you can complete and submit your application for the loan. Depending on the lender, you may hear back nearly instantly, or it may take a couple of days. Once you are approved, you will receive your funds and repayments will begin.
Explore personal loan offers today
Discover how much you can borrow with an online personal loan
How to get online loans for bad credit?
Some online loan lenders will be willing to let you borrow with bad credit. Be aware that bad credit loans online often come with higher interest rates or lower borrowing amounts. Don't apply for a bad credit loan if the APR is above 36%, as this will likely cost you far more money to borrow. Look into other options such as borrowing from friends and family or taking out a 0% introductory APR credit card.
FAQs