You Found Out Your Coworker Makes Way More Money Than You – Now What?
Written by:
Anouare Abdou
3 min

read
3314 Views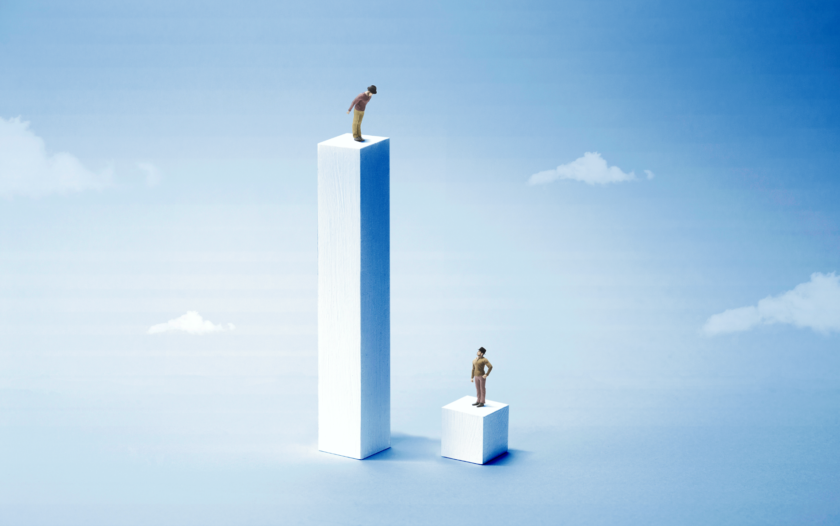 At a Glance
It's a hard pill to swallow: You somehow discover that your coworker makes way more money than you do. If you share similar seniority levels and responsibilities, you may be feeling shocked and angry.
"Being underpaid compared to a colleague with identical qualifications and experience may be incredibly discouraging," says Jeff Mains, CEO of Champion Leadership Group, a growth accelerator for business leaders.
Before you rage quit your job or tell everyone in the office about the situation, take a step back. Being reactive may backfire and harm your career. Instead, do the two following things and you may just turn the situation into an opportunity to earn more.
Related: How To Answer 'What Do You Think You Should Be Paid?
Observe and analyze
First, you'll want to observe and analyze, says Mains. "Angry feelings are normal after hearing that someone you regard an equal makes more money than you. This is a natural reaction. However, keep in mind that a variety of criteria contribute to calculating an employee's pay."
"Take a look at your coworker's job responsibilities, tenure at the company, and educational history. When it comes to an employee's salary, education, experience, and job responsibilities all have a factor. Consider, however, that your coworker may have gotten a raise lately or negotiated a higher compensation at the beginning of the year."
Pay disparity may point to discrimination, of course, and that's not something you should take lightly, but it's important to take all the factors above in mind before jumping to conclusions.
Related: Work and Money Survey: 1 in 3 Women Don't Think They are Paid What They're Worth
Speak about it with your boss
Then, you'll want to have a conversation with your boss. However, mentioning that you know about your coworker's salary is a bad idea.
"When speaking with your manager, avoid mentioning that you know your coworkers make more money than you, and avoid mentioning names or numbers. This could harm your coworker," says Dr. Elizabeth Lombardo, a global keynote speaker, concierge coach, and career expert who specializes in helping professionals crush their inner critic.
"Instead, I recommend something along the lines of: 'It has been brought to my attention that the market value for my stake is X.' That way, you'll be able to safeguard [your colleagues] while also (hopefully) making more money."
"While a wage disparity between you and your coworker may be the impetus for your request for a pay raise, do not make this the central point of your case for more compensation," adds Mains.
Related: Black Americans and Wealth: Understanding the Racial Wealth Gap
"You must demonstrate your importance to the firm and why your abilities and hard work are deserving of recognition. Avoid mentioning the other employee's name; instead, concentrate on your situation."
In other words, you want to use the conversation you had with your coworker as intel that helps you negotiate a raise, but the negotiation has to be backed up by factors that pertain to your contributions and the market value of your role and not how much other people earn.