How to Use Gift Cards to Save on Black Friday
Written by:
Harrison Pierce
7 min

read
125 Views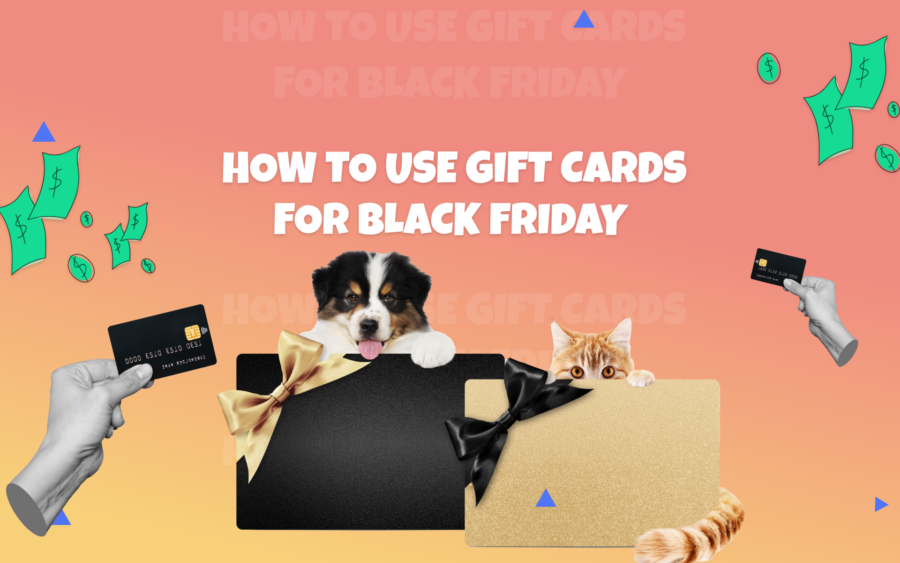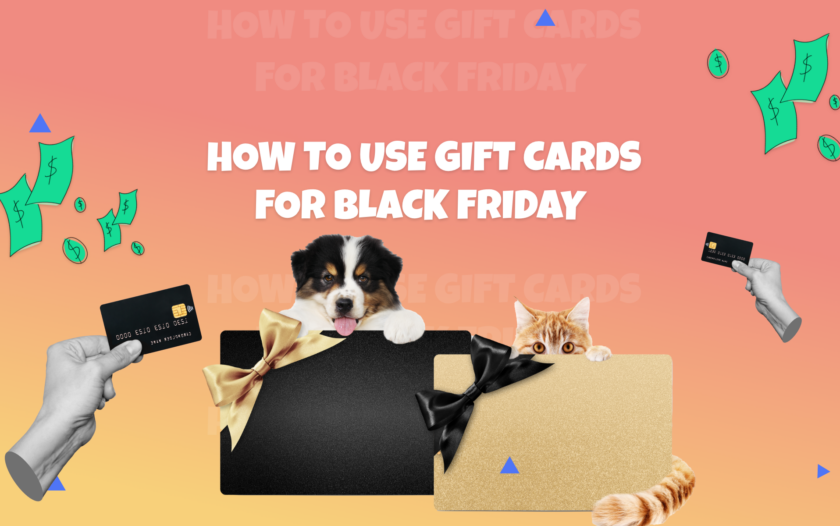 Ah, the chaotic beauty of Black Friday—an annual shopping extravaganza where hordes of deal-hungry individuals flood stores and websites to snag discounts while simultaneously trying not to get trampled in the process. Amidst the madness, gift cards can be your secret weapon for savings. Yes, those little plastic (or virtual) tokens of joy can be more than just last-minute presents or forgotten stocking stuffers. With a dash of strategy and a pinch of wit, you can maximize the potential of gift cards to save even more on Black Friday.
122.7 million
People visited brick-and-mortar stores over Black Friday weekend in 2022.
FinFact
How to maximize the potential of gift cards to save on Black Friday
1. Pre-Black Friday gift card stash
Leading up to the shopping apocalypse, start building your arsenal of gift cards. Check out promotions and special offers from stores. Often, they'll offer extra incentives, like an additional 10% added to your gift card when you buy a certain amount. Plan in advance, and you'll have your budget set and earn a little bonus for your efforts.
2. Stacking and swapping strategies
Don't let your gift cards gather dust; bring them out and put them to work! Stacking gift cards involves using multiple cards for a single purchase, amplifying your savings. Combine gift cards from different sources or exchange them with friends or family if they're for stores you don't plan to visit. There are various online platforms where you can swap or sell unwanted gift cards to get the ones you'll use.
3. Strategic use of rewards programs
If you're part of any loyalty or reward programs, Black Friday is the time to unleash the power of those points. Some credit card companies offer extra points or cashback on specific purchases during the holiday season. Pair these incentives with your gift card strategy to double down on your savings.
4. Research, research, research
Channel your inner Sherlock Holmes and do some detective work. Before the big day, research store policies on gift card usage. Some stores may have restrictions or particular Black Friday offers that don't align with gift card use. Knowing these details beforehand can save you from disappointment at the checkout.
Related: Best Black Friday Gift Card Deals
5. Timing is key
As Black Friday approaches, keep an eye out for any exclusive flash sales or early bird offers. Some stores might release deals before the actual day, so being ahead of the game with your gift cards can give you a head start on savings.
6. Online vs. in-store tactics
Decide whether to brave the crowds in physical stores or shop from the comfort of your home. Online purchases often allow for easier use of multiple gift cards and offer more opportunities for stacking. In-store shopping, however, may present limitations on how many gift cards you can use per transaction.
7. Gift cards as price negotiation
Believe it or not, gift cards can be a tool for bargaining. If you spot an item you desperately want but find slightly overpriced, consider negotiating with the store using your gift cards. Proposing a deal where you pay partly with a gift card might sway the seller to meet you halfway.
8. Post-Black Friday strategies
The fun doesn't end on Black Friday. Continue hunting for deals during Cyber Monday or the weeks following Black Friday. Retailers often extend their discounts or offer new ones, and you can still leverage your gift cards for additional savings.
What to do if you don't have any gift cards before Black Friday?
So, you've missed the boat on acquiring gift cards in advance for the shopping extravaganza on Black Friday. Fear not, intrepid shopper! While it's true that gift cards can be powerful money-saving tools during this retail fiesta, all hope is not lost if you find yourself gift card-less on the big day.
1. Sign up for store loyalty programs
One of the quickest ways to compensate for the absence of gift cards is to sign up for store loyalty programs. Many retailers offer their members enticing discounts and exclusive deals, especially during Black Friday. You might not have a gift card, but loyalty rewards can be your ticket to those sweet, sweet savings. Sign up online or in-store, and keep an eye on your email for exclusive offers.
2. Hunt for cash back offers and coupons
Cash back and coupon sites can be a gift card-less shopper's best friends during the Black Friday bonanza. Websites like Rakuten, Honey, and RetailMeNot often offer cash back on purchases or provide coupon codes that can slash prices at checkout: no physical gift card required; just a few clicks to unveil some substantial savings.
3. Strategize with credit card rewards
Did you know some credit cards offer rewards or cashback on specific purchases, including those made during Black Friday sales? Check your credit card rewards program to see if they have any special offers or cashback deals on purchases from participating retailers. You might just have a money-saving ace up your sleeve after all.
Related: The Best Credit Card Hacks for Black Friday
4. Employ gift card exchange platforms
If you've got unused or partially used gift cards from previous occasions lying around, why not put them to work? Websites like Cardpool, Raise, or Gift Card Granny allow you to sell or exchange gift cards for ones that you'll actually use. You could swap those unwanted cards for ones from retailers participating in Black Friday sales, effectively granting you access to discounts at your preferred stores.
5. Get creative with prepaid debit cards
A clever workaround for the absence of specific retailer gift cards is prepaid debit cards. While these may not offer the same discounts, they can provide a buffer for your shopping without dipping too far into your regular budget. Load a prepaid card with a set amount and use it to make purchases, keeping your spending in check while enjoying a semblance of the gift card advantage.
6. Scout for last-minute deals and flash sales
Black Friday is notorious for its pre-sale hype, but the actual day is not the end-all-be-all. Retailers often extend their sales to Cyber Monday or even further. Keep your eyes peeled for last-minute deals, flash sales, or even post-Black Friday offers that might pop up. Sometimes, the best deals emerge after the initial shopping frenzy has subsided.
7. Embrace price matching policies
Certain stores offer price-matching policies that could be a savior for the gift card-less. Although they might not advertise this, several big-box retailers have policies to match competitors' prices. Research beforehand and bring evidence of a lower price to these stores, and voila! You've managed to snag the deal without needing a specific gift card.
8. Utilize social media and newsletters
Don't underestimate the power of social media and newsletters from your favorite retailers. Follow them on platforms like Twitter, Facebook, or Instagram, and sign up for their newsletters. Often, brands release exclusive deals or promo codes to their followers and subscribers, giving you a direct line to potential savings without the prerequisite of a gift card.
9. Consider timing and patience
Let's not forget the magic of timing and patience. The early bird might get the worm, but the patient shopper can sometimes snatch the best deals. Many retailers drop prices at different intervals throughout Black Friday, so bide your time and stay vigilant. Patience could be the key to unlocking the deal you've been eyeing.
Bottom line
Black Friday may seem like a war zone for shoppers, but with the right tools and a bit of wit, you can emerge victorious without burning a hole in your wallet. Gift cards, often overlooked, can be your secret weapon for unlocking additional savings and getting the best bang for your buck during this shopping extravaganza.
Remember, while this article aims to offer some tongue-in-cheek guidance on using gift cards to save on Black Friday, the key is to enjoy the thrill of the chase while making smart purchasing decisions. So, gear up, plan your gift card strategy, and prepare to conquer the sales with a sarcastic smile and a wallet full of savings!