Awkward or Essential? How To Mix Fertility With Finance
Written by:
Anouare Abdou
4 min

read
2613 Views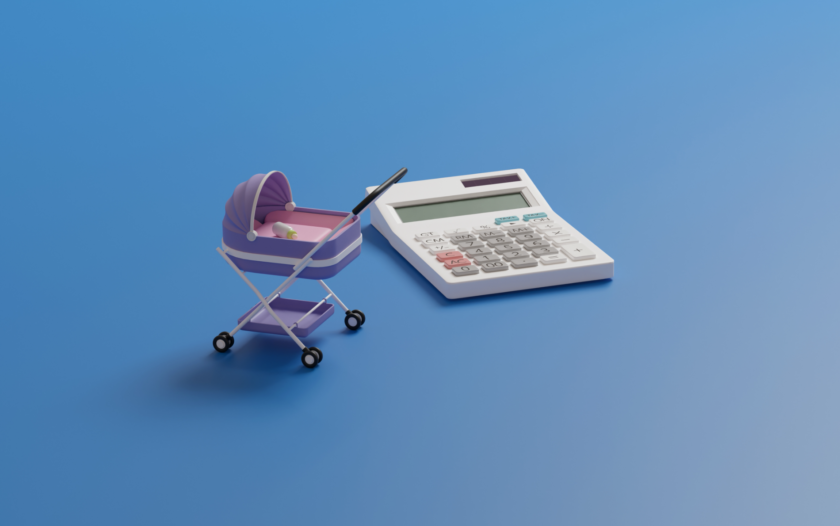 At a Glance
Most people anticipate the expenses that come with being a parent. But not everyone thinks about the potential costs of becoming a parent – until they embark on a fertility journey, like a third of Americans do, according to a Pew Research Center survey.
"Without insurance to pay the high costs of IVF, many couples are left having to take on serious in order to have children. Sometimes, after multiple rounds of IVF and tens of thousands of dollars, these individuals remain childless," says Janene Oleaga, Esq.,an assisted reproduction and adoption attorney and advocate for reproductive rights.
"I know one couple who had no reason to believe they would struggle with infertility. They became pregnant quickly after they were married. Their daughter was diagnosed with a condition incompatible with life while in utero," she shares.
Tragically, the baby only lived for a few weeks after her birth. While grieving the loss of their daughter, the couple had to make a terrible choice: spend $20,000+ on IVF treatments to prevent giving birth to another child with the same condition, or conceive naturally and hope the odds work out in their favor.
While you can't control genetics, you can plan ahead by having sometimes awkward but necessary conversations. Here is everything you need to know about mixing fertility and finances.
Employment benefits are key
According to Oleaga, it's super important for young professionals to look for a job with fertility benefits. "Had either individual taken a job with fertility benefits they would have been spared this decision," she says of the story of the couple mentioned above.
Tasha Haynes, a CPA and MBA with 15 years of experience working in accounting, finance and compliance – and also a mother of two young children who were conceived by fertility treatments – agrees: "Depending on the individual situation, a lot of expenses may be able to be avoided with proper preparation. There are companies that offer better fertility benefits than others. Many people choose to work at Starbucks part-time so they become eligible for insurance."
And do your research by looking into both you and your partner's coverage. Haynes herself almost spent thousands of extra dollars by not fully understanding her employment benefits. "I didn't take the time to read my coverage. I was paying thousands of dollars in medications that should have been covered. Finally, after discussing with the HR team at my company, I realized my mistake and just needed to get some paperwork resolved to be covered," she says.
Communication is also critical
Perhaps the thought of discussing fertility and money with your partner sounds uncomfortable or alarmist when you're first trying to conceive. But having that conversation early is important.
"Most people go into starting a family full of excitement. However, if you struggle from fertility issues, are single or in a same-sex couple who needs fertility assistance, it can become a very stressful, emotional and expensive time," says Haynes.
She recommends finding a balance between pragmatic discussions like baby loans and the emotions of wanting to start a family. Plus, once you conceive, that transparency will only benefit you as a couple–your discussions about money are just starting.
Discuss values and priorities
Keep in mind that you'll also want to be radically open about your priorities. "Some people value having a child more than anything and will spend every penny they have on it," adds Haynes. On the other hand, others value their financial standing over having a family.
"Conversations, especially with those outside the individual or couple trying to start a family, can become awkward and hurtful when these values don't align and someone feels criticized on their choices on how they are starting their family."
When it comes to topics like mixing fertility with finance, the more compassion and the less judgment, the better.
Start with a budget upfront
Finally, you may want to allocate a fertility budget the moment you decide to start a family. How much are you willing to spend? How far are you willing to go into debt? Try setting a limit, or at least markers. For example, you can decide to check in at $10,000 and evaluate your progress and how much more money you're willing to spend. A trusted financial advisor can guide you through this process. And you can also use tools like a debt loan payoff calculator to set realistic goals around debt payments.
"Do make sure you and your partner are on the same page regarding the amount of money that should be spent," says Haynes. "At least have a number in mind that once that is hit you agree to reevaluate the process. This can prevent spending more money or taking on more debt than is comfortable."
And remember that, at the end of the day, while external advice can help you stay practical, your fertility and finances are a very personal decision.