Wedding Planning Tips to Make Your Dream Wedding Come True
Written by:
Megan Brame
2 min

read
490 Views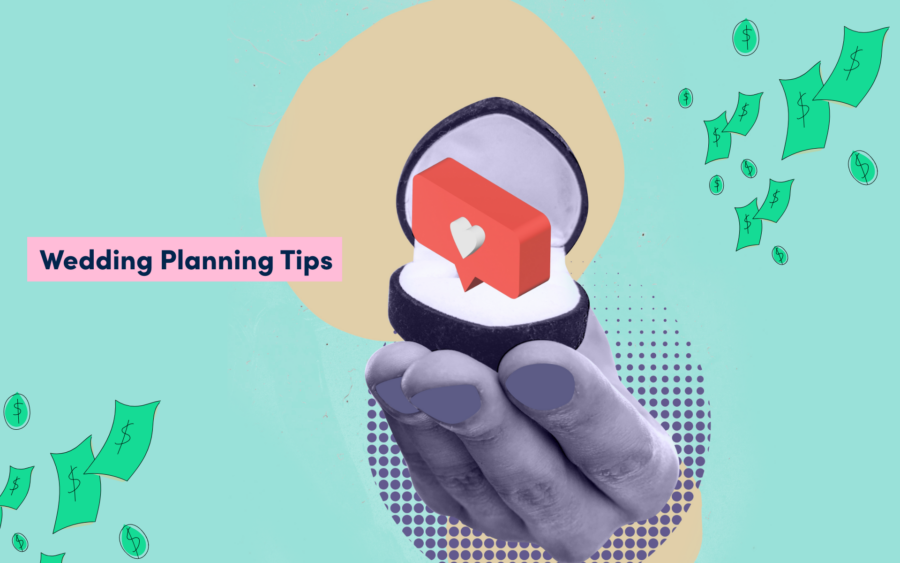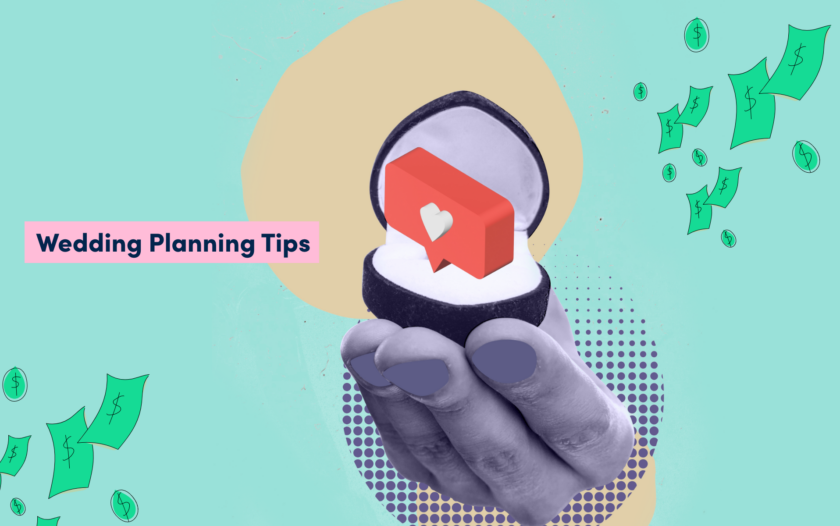 At a Glance
Planning a wedding can get overwhelming fast, but we can help! Here are a few practical tips to ensure your perfect day goes just as you always imagined (without breaking the bank).
1. Always follow your instincts
First and foremost, always remember this is your day. Not your parents, or your parents' bosses' friends, or your wedding planners'; it's yours! If you want things a certain way, trust your gut and make it happen. Don't give into a vendor's preferences, especially if it's outside your budget or you feel intimidated.
2. Check for wedding blackout dates and popular times of year
If you plan to use a venue that hosts other events like conferences or public events, double-check to make sure the date you're setting is available. Also, check to see if there are dates before or after your planned wedding day that might cause issues, like a national holiday or a time of year that has increased pricing because of popularity.
3. Set your budget and discuss finances with your partner
Setting a budget is crucial for ensuring you have enough to pay for everything and don't get caught short when it's time to settle up with vendors at the wedding. Use Credello's wedding budget calculator to help you get started and see how much you'll need to save or how much of a wedding loan you'll need to take out.
4. Use your registry wisely
While it's great to get "fun" gifts, your wedding registry can also be an excellent way to get the essentials you'll need for your new life as a married couple. If you're moving into a new home together, there's an endless supply of things you'll have to buy (even if you've lived on your own before) that could be taken care of by a loved one for your wedding gift.
The same goes for your honeymoon. Asking people to pitch in for the honeymoon costs instead of a gift can be a great way to subsidize one of your most significant expenses, and many online registry sites now offer the ability to create a honeymoon fund for your list, too.
5. Delegate as much as you can
There will be a million little things to do starting the day you get engaged, and it won't end until you're on your honeymoon. Don't try to do everything by yourself, even if you're on a budget. Wedding planners are often well worth the cost since they'll take care of much of the heavy lifting so you can focus on more important matters, like getting married!
FAQs
The first step depends on whether you're a practical person or someone who likes to dream big and fill the details in along the way.
If you're a more practical person, it's best to start by determining your budget and how much you're willing to allot for your wedding day. From there, it's time to start filling in the details that make the day all the more special. Start sourcing your outfits, look for venues, reach out to caterers, and consider whether you want custom floral arrangements or prefer to order bulk flowers. The possibilities are only limited to your budget!
If you're someone who prefers to envision the day and fill in the payment details along the way, the steps will be flipped for you. First, start by planning out how you see your day. What will the bridal party wear? What sort of venue do you imagine hosting your ceremony at, and at what time of year? This is the fun part where your wildest dreams (and Pinterest boards) come into play.
Once you've nailed those down, it's time to figure out how you'll pay for it! You can start a savings account, ask family and friends to chip in instead of a gift, or start researching wedding loans that can help get the funds you need to make your special day look exactly as you envision.
WeddingWire, Zola, and Minted are all popular apps to help overwhelmed couples get everything they need for their wedding day. Don't forget to try project management apps like Trello or Google Drive, too, as they're excellent apps that can do a lot of the heavy lifting for you when it comes to tracking what needs to be done.
Experts usually recommend having a timeframe of anywhere from six to 12 months, depending on the size and scope of your wedding. If you're planning an intricate, multi-day event or are simply a busy couple, you may want to consider going as far as 18 months out from your planned nuptials.