The Top 7 Tools to Make a Dent in Your Debt
Written by:
Ashley Jones
6 min

read
2679 Views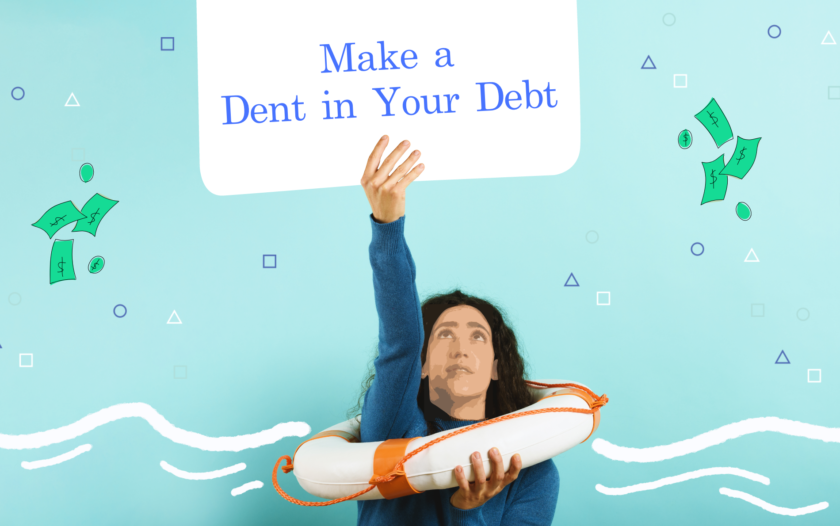 At a Glance
As of the second quarter of 2022, total consumer debt in the U.S. stands at $16.5 trillion dollars, according to the Federal Reserve Bank of New York's quarterly Household Debt and Credit Survey, a 2% increase over the first quarter of 2022. Outstanding debt can take years to pay off, and the same survey showed that Americans pay an average of 9.5% of their monthly income on debt payments. Digital debt management tools can help decrease the time and energy you spend managing and paying off your debt, helping you reach the goal of debt freedom faster and easier.
Why does paying down debt feel so hard?
Though extremely common, getting out of debt can be an overwhelming task to navigate. Whether you're dealing with medical debt, personal loans, credit cards, student loans, mortgages, or tax debt, it takes patience, the right tactics, and the right tools to become debt free. Having a personalized plan that aligns your payoff strategy with your overarching financial goals can help decrease your debt in the way that works best for you.

$52 billion
The amount credit card balances increased in the last quarter of 2021. This is a new record.
FinFact
Just like the tech that you use to manage your medical appointments, spa trips, or gym memberships, you can also manage your debt with a variety of digital tools. Like your favorite apps for physical and mental wellness, integrating these tools into your daily routine makes taking charge of your financial health simple and intuitive. Compare these 7 tools that help you make a dent in your debt to see which one is the best fit for you.
1. Best free online tool for overall financial fitness
The tool: MyCredello
The basics:
Free to sign up, accessible online
Automatic account linking with protected by encryption
Additional learning tools
Overview:
MyCredello is a personalized online platform that gives you an easy way to view and organize debts of all kinds. Plan payments, track all your accounts, set goals, track your progress against personalized tips and milestones, and make strides toward erasing your debt. It's like having a personal trainer to help exercise the muscles that control your financial health. Simply create a free account to gain access to this top-notch training program. So stop wasting time and take control of your debt as soon as possible.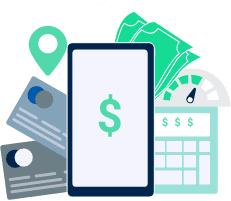 Don't have a payoff plan? We got you
Create a free MyCredello account and we'll help you build a plan to a better financial future.
Create a free MyCredello account and we'll help you build a plan to a better financial future.
2. Best tool for paying down credit card debt
The tool: Tally
The basics:
$4.99/month regular membership or $300/year premium membership
Pay off credit card debt with one single line of credit
Soft credit check with a minimum score of 580 required
APR rates vary based on creditworthiness
Automatically link credit cards
Overview:
Tally is a mobile app that makes it easy to consolidate your credit card debt into one easy, monthly bill. Qualified users will get a personal line of credit to consolidate their credit card debt at an interest rate ranging from 7.99% to 29.99%. One major benefit of consolidating your credit card debt payments into a single bill that's paid automatically through Tally is that you won't be hit with late fees and can also save on interest.
3. Best tool to convert your change into debt payments
The tool: Quoins
The basics:
$4.99/month with web and mobile app access
Connect up to 5 debt accounts of any kind
Automate debt payments or contribute to savings goals
Multiple payout modes to choose from
Overview:
There are several easy-to-use apps for paying down debts using what is essentially spare change from purchases you're already making. Quoins has a user-friendly platform that automatically rounds up purchases to a whole dollar amount and applies the excess one to 99 cents toward the debt payment or savings goal of your choosing. Similar apps have the same set-it-and-forget-it design, but direct your spare change into paying off a specific type of debt, such as ChangEd with student loan debt.
4. Best digital debt payoff planning tool
The tool: Debt Payoff Planner
The basics:
Free mobile access, includes ads
Must enter financial info manually
Visually tracks debt payoff progress
Compare different ways to pay down debt
Overview:
If you live and die by your agenda, it just makes sense to use a debt payment app that's set up like your trusty planner. With tools to assess your finances, strategize the best payoff plans, and provide a visual overview of your debt payoff progress, Debt Payoff Planner is a helpful tool to help you pay down debt. Though you can't automatically connect your accounts, with manual information entry, you can adjust your current payoff plan to easily see how those adjustments will impact the timing of your payoff.
5. Best debt reduction software program
The tool: Quicken
The basics:
Plans start at $39.99/year, with multiple options to choose from
Accessible on desktop, mobile, and web
Multiple customer service options
Budgeting tools to track spending and saving
Overview:
One of the most widely used debt reduction software programs available, Quicken allows users to create a comprehensive personal finance plan to focus on paying down debt as quickly as possible. When you link payoff accounts to Quicken, you can choose to set a monthly payment amount manually or let the software determine the exact amount to automatically apply. They also offer an array of budgeting tools that can help you see exactly where your money goes each month and how to best allocate it to pay off your debt as soon as possible.
6. Best tool to pay down debt using various strategies
The tool: Undebt.it
The basics:
Free, web-based platform with premium upgrades available
Nine different payoff plan options to choose from
Track payment progress over time
Must manually enter account information
Overview:
Undebt.it takes some of the most popular and useful strategies for paying off debt and puts them all in one user-friendly platform. Choose from flexible debt repayment options like the debt avalanche and snowball methods or paying down debt starting with your highest monthly payment, highest interest amount, highest credit utilization, customized plans, and more. Though you can track your payoff amount and change course at any time with the platform's intuitive calculator-style design, you do have to manually input all your information in order to use this free tool.
7. Best tool for paying off debts and save simultaneously
The tool: Digit
The basics:
$5/month (after a 30-day free trial)
Links to your bank account
Automatically saves funds toward apply to set financial goals
Budget, save, invest, and plan in one app
Overview:
If you're looking for an app that can help you budget, save, and invest while you pay down your debt, try Digit. This all-in-one app connects to your checking account to automatically save a set amount for specific financial goals (retirement, debt payoff, etc.) based on what's best for your budget. Over time, the program learns your spending habits, analyzing your finances daily, to adjust based on what you can afford, helping you reach your financial goals faster.