Debt Relief for Veterans
Written by:
Caitlyn Callahan
Verified by:
Sam Swenson
8 min

read
6830 Views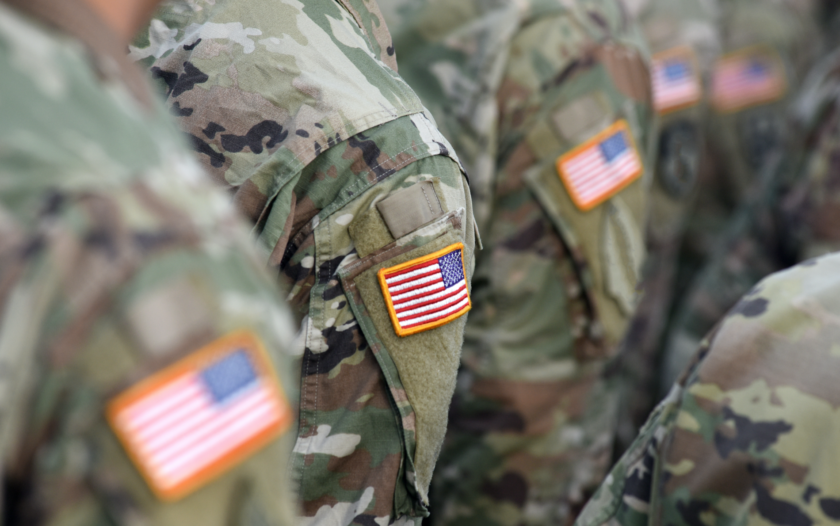 At a Glance
According to the 2020 Military Financial Readiness Survey, 35% of service members said they do not pay their bills on time, 54% said they are "just getting by financially," and 86% said they worry about their finances.
Only 33% of veterans with personal debt are very confident they can pay off their loans.
If you're trying to pay off debt, it can feel overwhelming. However, if you're a veteran, there are options available to you that may not be available to civilians and they can help you pay off your debts faster.
In this article, learn more about:
Can the VA help me with debt?
There are a number of programs offered by the government to help veterans manage and repay loans and other debt, some of which may even forgive debt. Examples of debt relief available for veterans include:
1. Military debt consolidation for VA homeowners. If you have a VA home loan, you may be eligible for a Military Debt Consolidation Loan ("MDCL"). These loans allow you to borrow against the equity in your home and use the proceeds to pay off other debts. Partially guaranteed by the VA, you'll have access to better loan terms when you use a MDCL.
2. Credit counseling. This process helps primarily with managing credit card debt. A certified credit counselor will help evaluate your debt and determine the best options for debt relief based on your personal situation.
3. Debt consolidation. Consolidating your debts means combining multiple debts into one, more manageable debt, ideally with a lower interest rate. There are different options available for debt consolidation for veterans, such as a consolidation loan or balance transfer.
Having a VA loan qualifies you for a MDCL which can also be used to pay off other unsecured debts like credit cards, medical bills, and other personal loans. Typically, you'll pay a lower interest rate than civilians, saving you money in the long run.
Additionally, VA military debt consolidation loans usually have easier qualifying standards, lower credit score and debt-to-income requirements, longer repayment terms, and other benefits. Sorry, we didn't find any options that meet your requirements. Please try modifying your preferences.
Congratulations! You're close to seeing your offers!
Please take a second to review the details you shared earlier

*Note that these APR's are estimated and for accurate loan offers, an application must be submitted.
4. Loan modification. VA loan modification occurs when a lender changes the terms of your loan to avoid foreclosure. The delinquent payments are rolled into a new balance, and a new payment schedule is enacted.
5. Short sale. If you're able to convince a lender to sell your home for less than the mortgage amount, the lender typically receives some money from the VA to offset the loss.
Veterans may have an easier time settling debts with veteran-specific credit cards including:
Chase military credit cards
Visa Veteran Tickets credit cards
Navy Federal Credit Union credit cards
Air Force Federal Credit Union credit cards
Credit cards granted by Army credit unions
If you have VA benefit debt (related to VA disability compensation, non-service-connected pension, or education benefits), you may have additional options including:
Repayment plans. The VA may offer a repayment plan for certain types of debt, which allows you to repay the debt in smaller monthly amounts over time. You can request a repayment plan of up to five years.
Compromise offer. If you can't repay the full debt over time, you may request a compromise offer. This means you'll offer a smaller, one-time lump sum amount as full debt payment.
Waiver. If you can't repay any of the debt, you can request a debt waiver from the VA. This means you're requesting the VA forgive all or part of your debt, and you won't have to repay the amount waived.
Temporary hardship suspension. If you experience a natural disaster or other hardship and need financial relief, you may ask the VA to temporarily pause debt collection. This is similar to loan deferment.
If you need more time to pay off your debt, you can contact the VA Debt Management Center to set up a repayment plan or to adjust your current repayment plan. They may even help you lower your monthly payment amount.
Other organizations you can contact for debt relief assistance include:
The American Legion
Army Emergency Relief
Navy/Marine Corp Relief Society
MilitaryOneSource
USA Cares
Air Force Aid Society
Disabled American Veterans
Other debt relief options for veterans
There are a few additional debt relief options available to veterans, though they should be considered a last resort. With any of the below options, you may incur penalties and/or be charged additional interest. Accumulated charges can significantly damage your credit score and may take years to settle.
1. Debt settlement
This is done by a third-party debt settlement company that will contact your creditors for you to negotiate a settlement. If the creditor agrees, they will accept less than the full amount you owe in exchange for a smaller lump sum. However, there's no guarantee your creditors will agree to this, and you could find yourself in more debt due to late fees or interest. Your credit score can also be negatively impacted.
Learn more: How does debt settlement work?
2. Filing bankruptcy
There are two primary types of bankruptcy: Chapter 7 and Chapter 13. Chapter 7 bankruptcy happens quickly, but you may need to liquidate certain assets to settle unsecured debts. A Chapter 7 bankruptcy stays on your credit report for 10 years.
Filing for Chapter 13 bankruptcy takes much longer and can be very expensive. While your assets may be safer under Chapter 13, you are obligated to make monthly payments. A Chapter 13 bankruptcy stays on your credit report for seven years.
Bankruptcy may seem like an easy way to get out of debt, but there are also a number of downsides including the long-term impact on your credit.
Learn more: What is bankruptcy?
3. Credit card debt forgiveness
Similar to debt settlement, with credit card forgiveness you will pay less than the full amount of your debt. However, there's no negotiating involved. The creditor will forgive as much as 50-60% of the amount you owe, and you agree to a fixed monthly payment that eliminates your debt in 36 months.
Note that this option still damages your credit score, but it can stop debt collectors and lawyers from repeatedly contacting you.
Debt relief for disabled veterans
If you're totally and permanently disabled, you may qualify for Total and Permanent Disability Discharge of your federal student loans. This program relieves you from having to repay:
A William D. Ford Federal Direct Loan Program loan
A Federal Family Education Loan (FFEL) Program loan
A Federal Perkins Loan
It also relieves you from having to complete a TEACH Grant service obligation.
To qualify, you must provide documentation from either the VA, Social Security Administration, or a physician. Depending on who submits the documentation, there are different requirements to support your eligibility. To apply, you must complete a TPD discharge application and send it, along with required documentation, to Nelnet (the TPD discharge servicer).
Student loan debt relief for veterans
Veterans are protected under the Servicemembers Civil Relief Act, which caps interest on student loans at 6% for as long as you serve in the military. Veterans with student loans may also be eligible for special programs that can forgive interest on their loans, or even cancel them.
For example, the Department of Education is writing off the interest on student loans of thousands of veterans who received imminent danger or hostile fire pay during their military service, and they do not have to pay interest on certain federal student loans received on or after October 1, 2008.
The TPD program is also available for student loan forgiveness for those who qualify.
Other options for paying for higher education include:
The Reserve Educational Assistance Program (REAP), for members of the reserves who were called up to active duty for at least 90 days after 9/11/2001.
The Veterans Educational Assistance Program for veterans who bought into the program, enabling them to receive up to 36 months of benefits.
The Veterans Retraining Assistance Program (VRAP), for older, unemployed veterans who are not eligible for other education benefit programs.
Health Professions Student Loan Repayment for healthcare professionals.
What is the GI bill?
The GI bill, originally passed in 1944, allows veterans to receive higher education or vocational training for free, or nearly free. Veterans must choose which program to use to optimize their benefits:
The Yellow Ribbon Program, intended to help with the cost of private school tuition and offered at more than 1,800 colleges in the U.S.
Post-9/11 GI Bill, which applies to individuals with active duty service on or after September 11, 2001.
Debt relief grants for veterans
Veteran debt relief grants are available to veterans who have outstanding debt and meet certain requirements. These grants can provide financial support without the need to repay the money. This financial aid gives immediate cash that can be used for basic life needs, including debt repayment.
Other nonprofit organizations offer grants to veterans to help with financial difficulties they may face. These programs provide financial aid grants to those who apply and qualify, some of which pay the creditor directly, removing the burden from you.
Debt help for military spouses
In addition to the options above, spouses of active military members can also get help paying their bills and debt through the Servicemembers Civil Relief Act (SCRA). This law:
Caps credit card and mortgage interest rates while on active duty.
Provides protections against eviction and foreclosure.
Tax deductions for students who are military spouses.
Active-duty families face financial and other stresses, which is why there are laws and regulations in place to help protect them from falling too far into debt.
How do I contact the VA Debt Management Center?
If you need help with your debt, the VA Debt Management Center may be able to help:
Call 800-827-0648 (or 1-612-713-6415 from overseas), Monday through Friday, 7:30 a.m. to 7:00 p.m. ET.
Use the Ask VA function online
Contact by mail at:
U.S. Department of Veterans Affairs
Debt management Center
P.O. Box 11930
St. Paul, MH 55111
FAQs