Is Using Credit Card Internationally Good?
Written by:
Caitlyn Callahan
6 min

read
378 Views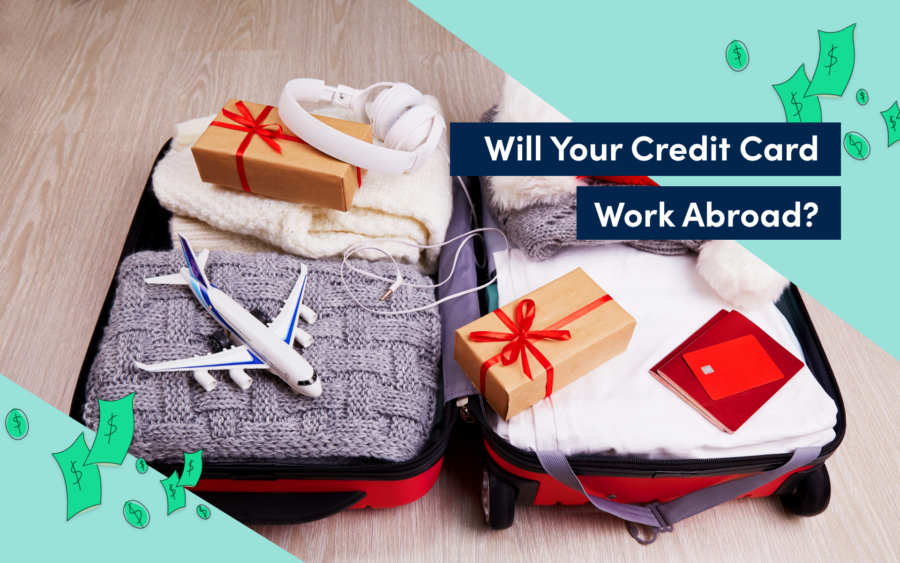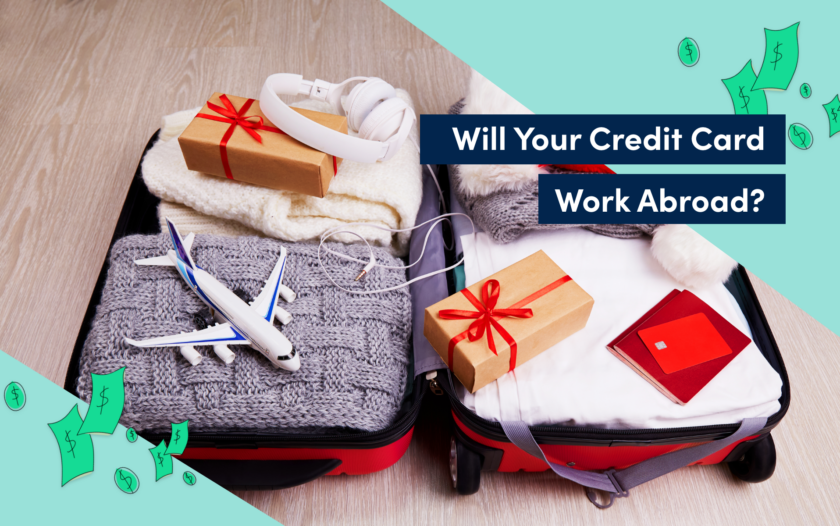 At a Glance
Planning a fun international trip for the summer is a great way to pass the time and get away from the office, but trips come with costs. When traveling overseas, figuring out how to pay for the costs of travel can be tricky, but the answer may be more simple than you initially think. Learn everything you need to know about using your credit card abroad.
Can you use a credit card overseas?
For the majority of card issuers, it is certainly possible to use a credit card overseas. Those who find their credit card not working abroad often simply forgot to alert the card issuer that they were traveling and the issuer believed there was fraudulent activity on the account, so they disabled the card.
Is it worthwhile using a credit card abroad?
Using credit cards that work internationally can be tempting, but some people may avoid this due to the potential downsides in the form of fees and currency conversion. However, those who are using a credit card that is geared towards travel will likely find that there are no foreign transaction fees, making it more than worthwhile to use the card for purchases.
Tips to use credit card internationally
When considering using a credit card for international travel, there are a number of tips to keep in mind to reduce the associated costs:
1. Use widely accepted issuer
While there may not be fees associated with using your particular card, you will not be able to do anything if the merchants in another country do not accept payments from your card issuer. To get around this, only aim to use a widely accepted issuer when you are overseas.
2. Chips and pins card
Generally, merchants overseas prefer the standard chip and pin card, which refers to a microchip on a card that requires a PIN number used to validate the payments instead of a signature. Be sure you know how to use this before traveling overseas.
3. Inform your bank before you travel abroad
As mentioned, a common reason credit cards that work internationally may stop working is if your bank suspects fraud is occurring on the card. To avoid this, always tell the bank your travel plans well in advance so that they don't shut off your card without you knowing.
4. Select a card with low transaction fees
In the event foreign transaction fees are not waived on the credit card you are using internationally, aim to only use a card that offers the lowest fees.
5. Avoid dynamic currency exchange
Dynamic currency exchange allows a person to make a payment overseas in their own currency automatically, but it often results in inflated fees due to the conversion. For those looking to save money, using a credit card internationally that does not offer this should be the option to consider.
6. Know your card's terms and rates
One of the best ways to save money when using a card overseas is to simply understand the terms and rates that the card offers. Whether these are fees or simply whether the card can be used internationally, understanding the nuances of the cards in your wallet is important when traveling abroad.
7. Check if your card is accepted or not
Naturally, one of the most important factors to consider when looking at do credit cards work abroad is determining whether your card is accepted. Certain issuers, such as American Express, were slower to be accepted globally, which is why smaller card issuers may not yet be accepted wherever you are traveling.
Cost of using credit card
Before immediately diving into using your credit card for all of your purchases that you are planning on making, consider the drawbacks to making these payments with credit:
1. Foreign transaction fees
Certain credit cards that are not geared towards travel will incur foreign transaction fees when a payment is made on them abroad. This fee is meant to cover the currency conversion cost associated with making the payment, and it can be quite high depending on the card you are using.
2. Non-sterling transaction fees
For those traveling to a specific region of the world which uses sterling as the currency, there may be a specific fee that you are charged when making the transaction aboard.
3. Cash withdrawal fees
Those who are considering getting around the transaction fees abroad by withdrawing cash may be disappointed to learn that there will likely be a withdrawal fee. This fee will vary depending on the card issuer, which is why researching the terms of your own card is so important.
4. Exchange rate
Naturally, the exchange rate to a different currency when making payments will either go in your favour or not in your favour. Consider the country you are visiting and what this potential rate may look like.
5. Interest rates
Accruing interest on your outstanding debt is a natural part of owning a credit card, but keep in mind that your currency will be in USD at the end of the day. While making a large amount of payments in a different currency can make this easy to forget, the amount will be converted at the end of the day and can result in more interest than you were intending on.
Payment using a credit card while traveling
When considering do credit cards work internationally, the answer may be yes but it's not as simple as you may think given all of the above. A person will likely need to pay a foreign transaction fee if their credit card is not a travel card and even withdrawing cash in the local currency can come with a fee. Evaluate the terms and conditions of your credit card before going abroad to determine if making payments abroad with the card is right for you.
Withdraw cash using a credit card
As mentioned, a person can certainly withdraw cash using their credit card cash advance feature as they can in the United States. Keep in mind there will be a fee associated with this withdrawal, though, that covers the cost of currency conversion to the local currency.
Downside of using credit card in abroad
With all of the above outlined, it's worth covering the most prominent downsides of using a credit card while abroad:
Foreign transaction fees may be applied for cards that aren't geared towards travel.
The possibility that a credit card will not be accepted by a card issuer.
Many merchants only accept EMV chip cards.
Certain credit card transactions abroad may require ID verification.
Which credit cards are right to use in abroad?
When looking at can you use credit cards in other countries, the answer is almost always yes. However, that doesn't mean every credit card available is best suited for international use. The following credit cards are some of the most prominent to consider when using a credit card abroad:
The Bank of America Travel Rewards Credit Card
The Chase Sapphire Preferred or Chase Sapphire Reserve
Capital One Venture Rewards Credit Card
Citi Premier Card
Capital One Quicksilver Cash Rewards Credit Card
The Amex Platinum Card
FAQs