Guide to Credit Card Purchase Protection
Written by:
Caitlyn Callahan
6 min

read
203 Views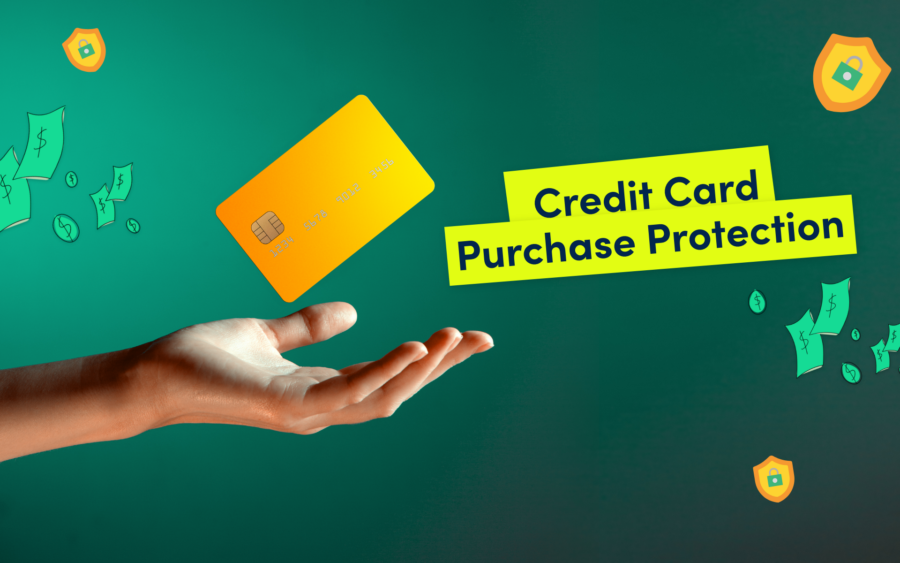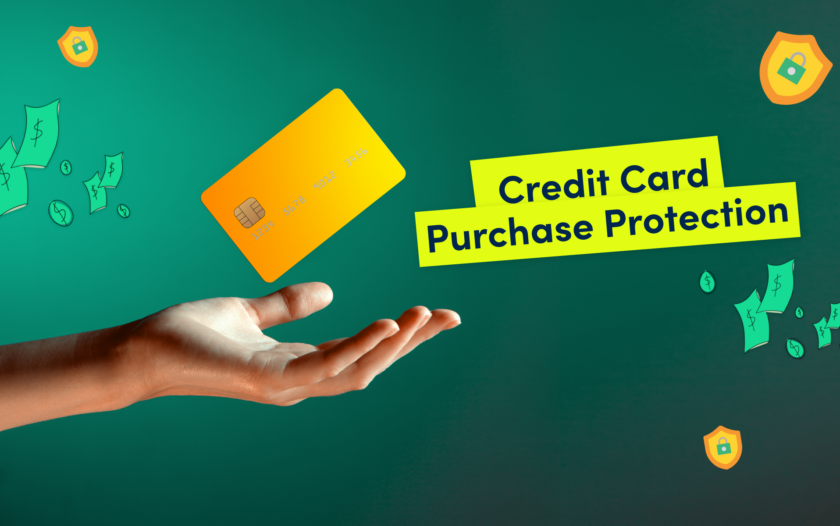 At a Glance
Purchase protection, not to be confused with price protection or extended warranty coverage, allows you to be reimbursed to replace eligible items if they are lost, stolen, or damaged. This can be a huge benefit to ensure your eligible purchases are protected in the event of the unexpected, but there are some limitations and regulations when it comes to what is covered, how much is covered, and when/how to file a claim.
In this article, you'll learn:
What is credit card purchase protection and how does it work?
If you have purchase protection, which is offered by some credit cards, you will be reimbursed to replace eligible items you've purchased if they are lost, stolen, or accidentally damaged within a certain period (typically 60 to 120 days).
Terms and limits may vary depending on the car and its issuer; for example, you may be limited to a certain dollar amount per claim with a yearly or lifetime limit. The amount you're eligible to receive may also vary, ranging from the lesser of the cost to repair the item, the cost to replace it, or a complete reimbursement.
Purchase protection is often offered as secondary coverage, meaning it kicks in after another eligible insurance – like renters or homeowners insurance – or manufacturer/vendor guarantees are used.
What does credit card purchase protection cover?
Some items that may be covered by your credit card purchase protection include:
Electronics
Personal care items
Home and garden products
Clothing
What is not covered by credit card purchase protection?
Purchase protection policies are pretty explicit about what they will not cover. For example, perishable items, one-of-a-kind/antique/previously owned items, motorized vehicles, tickets, gift cards, some services, and other items are typically not covered.
There are also exclusions for what caused you to lose the item or its damage, including:
Fraud, abuse, or illegal activity by the cardholder
Carelessness in safeguarding the item
Theft from baggage not carried by hand
Acts of war
Reading your card's terms carefully can help you better understand what is and isn't covered.
How to use credit card purchase protection?
If you qualify for your credit card's purchase protection benefit, you'll typically need to file a claim within a certain period after the date of loss. You'll also need to provide proof of the failure, which can include:
Insurance declaration forms from other insurance policies that may cover the loss
A photograph or repair estimate by an authorized repair facility
A police report (if the item was stolen or vandalized)
The original itemized receipt
The billing statement that includes the purchase on your card
In some cases, you may be asked to send the damaged item itself.
Once you've filed the claim and provided all supporting documents and evidence, the benefits administrator will provide payment based on the terms of the agreement.
Remember, it's important to start the claims process as soon as you realize an item is lost, damaged, stolen, defective, or may otherwise qualify for purchase protection. The sooner you get the claim submitted, the more likely it is you'll meet filing deadlines and be reimbursed.
How do I know if my card has purchase protection?
One place you can check if your card has purchase protection is in the terms or guide to your card's benefits. There, you'll find:
What is and isn't covered by purchase protection
Dollar value limits of coverage per claim per account
The process for filing, including deadlines
Other limitations
You may be able to find this online or in the issuer's mobile app. Or, contact your credit card issuer directly by calling the customer service number on the back of the card. Ask about your card's benefits and where you may be able to get a copy.
Issuers offering purchase protection
Fewer major credit card issuers are offering purchase protection as a perk. Or, while some card issuers offer it on some cards, it may only be a universal benefit on some card options. Below are some examples of issuers that do still provide purchase protection on one or more of their cards:
1. American Express
Many American Express cards are eligible for purchase protection, including (but not limited to):
Platinum Card from American Express
American Express Gold Card
American Express Green Card
Amex EveryDay and EveryDay Preferred Credit Card
Hilton Honors
Marriott Bonvoy
Delta SkyMiles
When you make a covered eligible purchase with an eligible card, you may be protected up to $1,000 per incident (or for some cards, up to $10,000 per incident) within 90 days of the purchase date. File a claim online or by calling 1-800-322-1277.
2. Bank of America
Bank of America itself doesn't offer purchase protection, but Visa provides this benefit on Bank of America cards on the Visa network, such as the:
Bank of America Travel Rewards credit card
Bank of America Premium Rewards credit card
Some co-branded Bank of America Visa Signature cards
If you lose or damage an item within 90 days of purchase, you can apply for reimbursement or repair coverage. Coverage limits vary by card but are typically $500 per claim with a $50,000 limit per calendar year.
3. Capital One
Called "Purchase Security" on Capital One Visa cards or "Purchase Assurance" on Capital One Mastercard, eligible purchases are covered up to the original purchase price for 90 days after the purchase date. Limits range from $500 to $10,000 per occurrence and 25,000 to $50,000 per cardholder.
Not all Capital One cards offer this protection, but it's based on the network and tier (Visa or Mastercard) vs. the card you carry.
To file a claim, you must call the benefits administrator within 60 days of the damage or theft. Note if the item is stolen or damaged, you are required to file a police report within 48 hours of the occurrence.
4. Chase
Chase will repair, replace, or reimburse you for eligible items when the items are purchased with an eligible Chase card or with rewards earned on an eligible Chase card. Both the cardmember and recipients of gifts purchased by the cardmember are covered, up to a maximum of $500 per claim and up to $50,000 per account.
To file a claim, call the benefits administrator within 90 days of the damage or theft and return the completed and signed claim form and documentation within 120 days. Or, you can file a claim online at eclaimsline.com.
5. Citi
If an item purchased with Your Citi Card and/or ThankYou points is damaged or stolen within 90 days of purchase, you may be reimbursed up to $10,000 per incident (up to $50,000 per year) per card account. To file a claim, visit mybenefits.cardbenefitclaims.com or call 1-866-918-4679. All requested documents must be returned within 180 days of the date of the incident.
6. U.S. Bank
Purchase protection doesn't come on every U.S. bank credit card, so read through the guide to benefits carefully to learn more about your card. If your card does have purchase protection, damage or theft of eligible purchases is covered for up to 90 days after the purchase date, up to $10,000 per item and $50,000 per cardholder. To file a claim, call the benefits administrator within 60 days of the incident at 1-888-221-3289. You must submit a claim form within 90 days of the incident. A decision could take up to 15 days to process.
7. Wells Fargo
Some Wells Fargo cards, such as the Wells Fargo Visa Signature Card, offer purchase security for items that are lost or damaged within 90 days of purchase. Reimbursement amounts are limited to $500 per item or $50,000 per year. You can file a claim at https://mycardbenefits.assurant.com or by calling 1-800-316-8051.
FAQs