This is the Catastrophic Mistake People Make with Their Credit Cards Rewards and Flights
Written by:
Harrison Pierce
4 min

read
2520 Views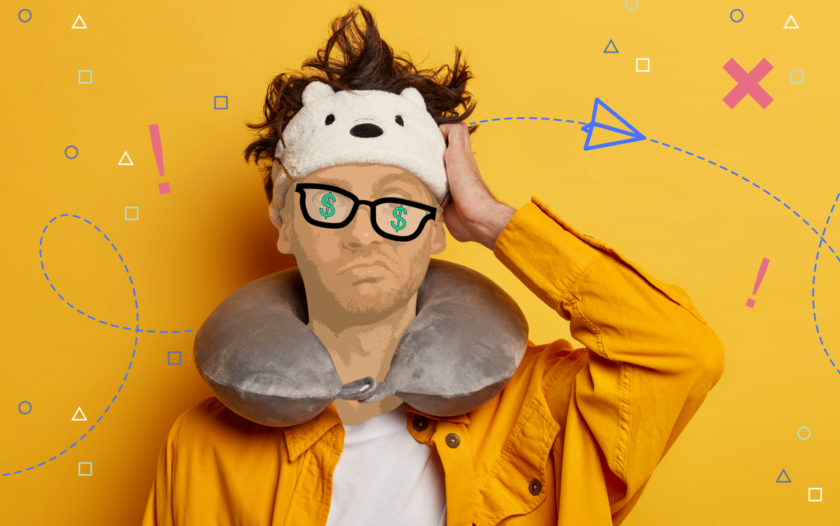 At a Glance
Points and miles are a fun game that can save you thousands of dollars on airfare and accommodation. Although they might seem easy to use on paper it is easy to make some big mistakes with your credit cards rewards and booking flights. However, there are ways to strategize to get a much better value out of those points.
You purchase travel through card reward portals
It seems enticing to purchase through rewards portals like Capital One Travel or Chase Ultimate Rewards, as they often give you bonus miles for doing so. For example, you get 10 points for every dollar you spend on hotels booked through Capital One Travel, compared to just 2 points for every dollar if you book a hotel stay directly on the hotel website. However, this is one of the biggest mistakes you can make with your card rewards, and here's why.
You will get a much better redemption rate if you transfer those points to a transfer partner and then book directly through the airline or hotel chain you want to use. For instance, you get a 1:1 transfer ratio on 15 hotel and airline partners through Capital One, which means you get 1,000 miles or points for every 1,000 points you transfer. Each card will have its transfer partners, so check to see if your favorite brand is on that list before signing up for a new card. Transferring points to partner airlines can also give you significant cuts on prices, like flying business class for the cost of an economy ticket.

95%
Is how much water tomato juice consists of, but is that why it is so popular to drink on flights? Actually it's because we lose a third of our taste buds in the air, so a tomato juice seems extra flavorful and tasty.
FinFact
When booking using miles, don't forget to look at taxes and fees, which will still be charged to your card. Some destinations have insanely high taxes and fees, which makes it not so worth it to use your precious points when you have to come out of pocket for fees anyway. Other destinations will be negligible, like $5 for a long-haul flight.
Not only will you spend fewer points when booking directly through the airline's site versus in the portal, but it is also much easier to make changes and get help if problems arise during travel. You still get the same protections that your card gives you, but you also get more protections from the airline or hotel you are doing business with.
You get the timing wrong
Knowing when to book, when to travel where, and when to fly is essential. When looking at flights, using an incognito or private browser is best. This prevents prices from going up because you are searching for flights. You should try to fly on Tuesday if possible, as this is the cheapest day of the week to fly. Even when using points and miles to book, redemption rates differ depending on the route and the time of the week, so get creative when you are looking at your options. You will also spend the most miles by going to popular destinations during peak season, so look at destinations more off the beaten path so you can go farther for less.
You should also take advantage of the opportunity to pay a small fee to lock in a price for a certain amount of time, typically as little as 24 hours or as much as a week, until you are ready to book. This lets you keep the current price over the next few days, so if it goes down, you can get a lower price, but if it goes up, you are not stuck with the higher one. If an airline does not offer this, they provide a risk-free cancellation period so that you can take advantage of it. In general, it is much easier to cancel a flight booked through miles than when booked with cash, so you have an extra layer of protection.
You aren't looking at trends and availability
Trends are your best friend when it comes to flying, so keep a close eye on them. You can use tools like Google Flights to see the price history on flights to help predict these trends to know when to book. You can also set up alerts to get notified if prices start to increase so you book before they shoot too high.
Before transferring your points to a partner airline, make sure you look to see if there is availability on your desired flight. This can be easy to forget, but the last thing you want is to transfer points, which you cannot transfer back, and then not be able to use them. If the flight you want isn't available, consider changing your flight to nearby airports or moving the days or times around.
Bottom line
Credit card rewards are tricky, but once you master them, they open up a world of opportunity. Avoid making these mistakes at all costs when booking your next trip. Be on the lookout for promotions and flash sales that pop up, which lets you book for fewer miles than usual. Get to know your card transfer partners, or add a card that transfers to your favorite airline. You can take your next favorite trip for less when you use points and miles for flights and lodging.