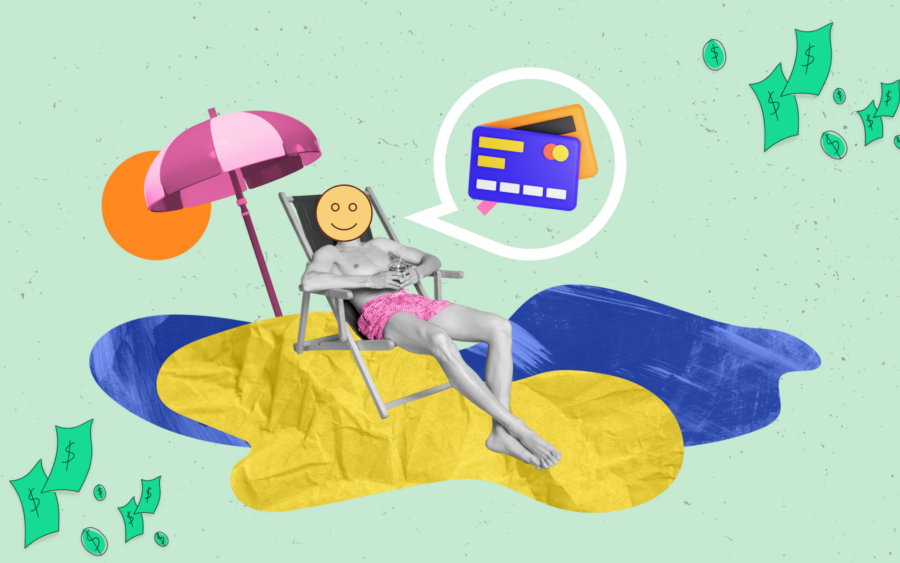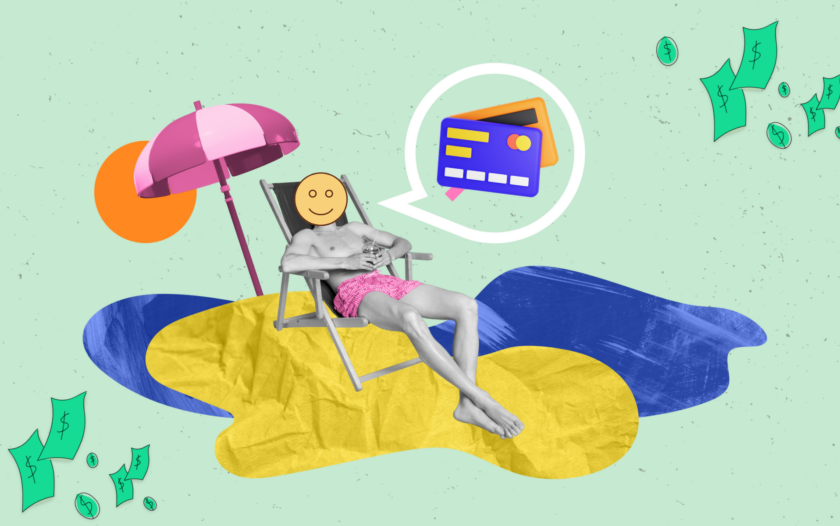 At a Glance
Whether you're a casual traveler or a frequent flier, a travel credit card can allow you to earn points or miles that can then be redeemed for travel rewards like flights, hotel stays, car rentals, and more. And, because they often come with additional perks and benefits designed for traveling, they can be a great option for travelers looking to make the most of their spending.
There are several different types of travel credit cards with pros and cons, and the one that's right for you can depend on how much you travel, where you spend the most, and what additional perks you're looking to take advantage of.
In this article, you'll learn about:
What is a travel credit card?
A travel credit card is a type of credit card that allows you to earn rewards in the form of:
Airline miles
Hotel points
Transferable points
Cash back
You can earn these rewards on everyday purchases, and then use them to book flights, hotel stays, rental cars, cruises, and more. Typically, if you book travel through the credit card's travel portal, your points will go even further. Most of these cards also offer additional benefits and perks designed for making travel easier or more comfortable.
Types of travel credit cards
There are six primary types of travel credit cards to explore depending on your travel and spending preferences:
1. Airline credit cards
Airline credit cards are a type of card typically co-branded with a particular airline, such as Delta Air Lines or American Airlines. As you spend, these cards earn miles toward the loyalty program of that particular airline. Then, you can redeem those miles for flights or upgrades.
These cards may also come with additional perks such as:
Priority boarding
Free checked bags
TSA Precheck
Seat upgrades
Airport lounge access
2. Hotel credit cards
Similar to airline cards, hotel credit cards earn points for a particular hotel group's loyalty program. When you book rooms or make purchases at participating hotel properties, you'll earn more points. Then, those points can be redeemed for free stays and come with additional perks like room upgrades and late checkouts.
3. General travel credit cards
General travel cards offer the most flexibility when it comes to earning and redeeming rewards. They are not co-branded with a specific travel provider and you can earn points for everyday spending, and some cards offer bonus points for spending in specific categories (such as travel, dining, groceries, gas, etc.). You can then redeem your points for travel costs such as:
Flights
Vacation packages
Rental cars
Hotel stays
Typically you can redeem these rewards for travel through a portal, or you may even be able to transfer your points directly to a hotel or airline loyalty program for additional perks or to make your points go further.
These rewards are also called "transferable points," and examples include American Express Membership Rewards, Chase Ultimate Rewards, and Capital One Venture Miles.
4. Flat-rate travel credit cards
Perhaps the easiest and simplest travel credit card to use, you'll earn a certain number of points or miles on each purchase you make using the card. There are no spending or bonus categories to keep track of, and redeeming points is straightforward.
For example, you may earn 1% back on all purchases, regardless of the spending category.
5. Cash back travel credit cards
Some travel credit cards even offer cash back that you can then use to book travel through the card issuer's portal. Or, you can get the cash back as a direct deposit into your bank account and then use it to book travel on your own. You can also use the funds for non-travel related purposes.
6. Premium travel credit cards
Finally, some travel credit cards are designed for the frequent traveler and offer premium perks and benefits. While these cards often come with higher annual fees, the perks are likely worthwhile. These can include luxury travel insurance, elite status benefits, travel credits, and more. Plus, they may earn points or miles at a higher rewards rate.
Compare: Best Travel Credit Cards
How do travel rewards work?
When you use your credit card, you'll earn points or miles that you can then redeem for rewards such as flights, hotel stays, vacation packages, and more. You may also be able to use them for things like gift cards, complimentary travel experiences, cash back, or a statement credit (though these typically don't offer the best value for your points).
In some cases, you may be able to use the card's online shopping portal to redeem travel rewards, and in others, the card issuer may transfer points or miles directly into your account with the accompanying airline/hotel loyalty program, which gives you more flexibility.
Typically, you'll earn one point or mile per dollar spent. However, there are often additional bonus points for certain spending categories. (For example, you may earn three points per $1 on dining, two points per $1 on gas and groceries, and one point per $1 on everything else.)
You may also earn additional rewards for purchases from the brands of co-branded cards. For example, if you have a Delta Skymiles card, you may earn three miles per $1 on Delta purchases and one mile per $1 on everything else.
What benefits do travel credit cards offer?
In addition to points and miles, travel credit cards offer additional cardholder perks and benefits such as:
Airport lounge memberships
Discounts on inflight purchases
Elite status
Expedited security screening
Free checked bags
Free nights
Late checkouts
Priority boarding
Room upgrades
Travel insurance policies
Trip/delay cancelation
TSA Precheck or Global Entry
And more
Some cards also offer bonuses and promotions on an ongoing basis for certain activities, such as:
Adding another cardholder
Reaching an annual spending threshold
Renewing your card for another year
Most travel credit cards also offer sign-up bonuses, which can be worth a lot of money in free travel. For example, you may find a card with a 50,000 points sign-up bonus, which equals $500 in value.
Travel rewards card limitations
Like any other credit card, travel rewards cards do also have some terms, conditions, and limitations that should be considered when deciding if a travel card is right for you. For example:
Some airlines and hotels may limit the availability of flights/accommodations. This can include travel blackout dates, especially during peak days and seasons, and means you can't use the points/miles when you want to.
With some cards, points/miles expire if you don't use them within a certain period of time.
The value of your rewards may fluctuate, making your points/miles worth less. This is called a devaluation, and to avoid them you should try to use your rewards in a timely manner.
How to redeem points and miles?
The way to redeem your rewards depends on the type of travel credit card you have, though the process is usually relatively simple. The two primary ways to redeem points are through the issuer's online portal, or by transferring the points/miles to an issuer's travel partner.
Additionally, you may be able to redeem points and miles for:
Statement credits
Cash back
Gift cards
Merchandise
1. Through the issuer's online portal
The card issuer will typically have an online portal that provides redemption options and points values. Most programs use a 1:1 conversion rate, meaning every 100 points or miles is worth $1 (though rewards could gain or lose value depending on how you redeem them).
Sometimes you may get boosted points values or additional perks for travel purchases made through the online portal.
Simply log into your account and look for the rewards or travel section.
2. Transferring points/miles to an issuer's travel partner
Other cards may allow you to transfer points or miles to the issuer's travel partners, including frequent flyer programs and hotel loyalty programs. When doing this, pay particular attention to the conversion rates as these values can vary.
To do this, you should be able to directly transfer your rewards through the issuer's online portal. This typically happens immediately. Note that once they are transferred to a partner, they usually can't be transferred back.
How to maximize your travel credit card?
If using a travel credit card, it's important to know how to earn the most points and get the best possible redemption value. A few tips for maximizing your card include:
Consider your travel affiliations: If you typically fly with one airline or stay at one hotel chain, getting a co-branded card may make your points/miles go further. Or, if you travel often but don't have any particular affiliations, a general travel credit card may work better.
Take advantage of sign-up bonuses: Since they can add a generous amount of points or miles to your total, you'll want to shop cards that have great offers.
Use your card often. Using your travel card for everyday purchases and travel purchases can help you earn the most rewards possible. However, make sure you try to pay off your card in full each month to avoid interest.
Know the rewards categories. Common categories include dining, subscriptions, groceries, gas, and others. Make sure the rewards categories with the higher earning value align with your spending.
Shop through the portals. When you shop through rewards portals, you can likely earn additional points and mileage bonuses.
Leverage all the benefits. If your travel card offers additional perks (on top of points/miles rewards), be sure to take advantage of them. Before traveling, review the perks, terms, and limitations and make a plan for using them.
Are travel credit cards worth it?
A travel credit card is likely worth it if:
You travel regularly and/or could benefit from earning rewards for future travel expenses.
The rewards you earn can be redeemed for travel that's worth more than what you could have earned using other credit cards.
You will take advantage of the additional perks and benefits, especially to help offset any annual fee.
You plan to pay off the card in full each month.
You can take advantage of a sign-up bonus.
FAQs