How to Pick the Right Rewards Card for You
Written by:
Caitlyn Callahan
9 min

read
643 Views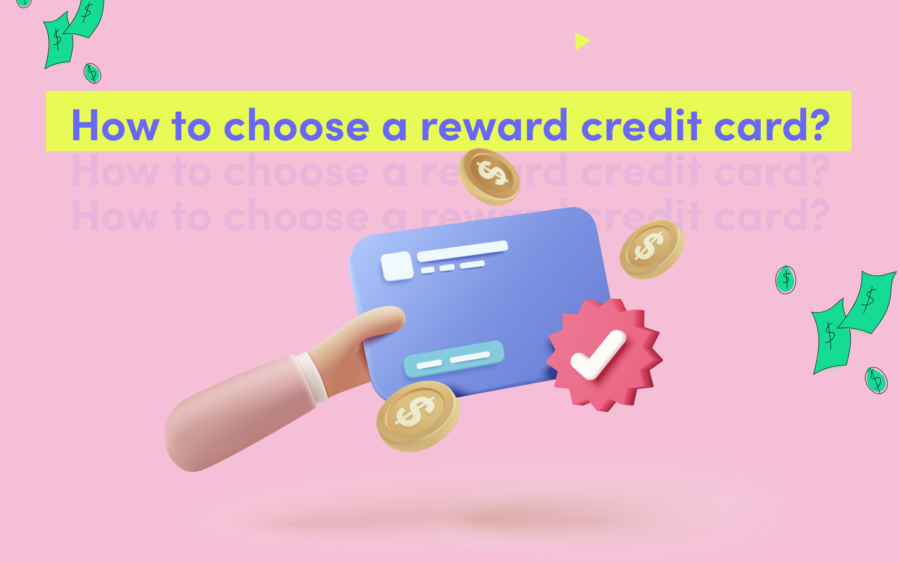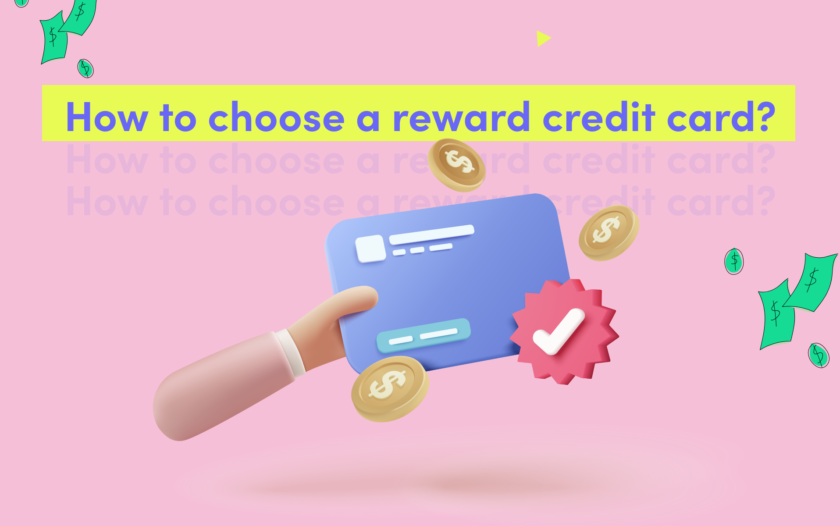 At a Glance
Rewards credit cards can be used on everyday purchases and allow you to earn some type of perk when you use them. Most credit cards offer some type of rewards – whether cash back, miles, or points – when you use the card on qualifying purchases. The more you spend, the more rewards you earn.
However, rewards credit cards aren't for everyone and not all rewards credit cards are built the same, so it's important to find the program that best suits your needs.
In this article, you'll learn:
Is a rewards credit card right for you?
Before you apply for a rewards credit card, consider the following:
What's your credit score? Most rewards cards require good to excellent credit scores (at least 690). There are some exceptions, such as the Discover it Secured Credit Card, but having a better score will allow you to qualify for cards with better welcome bonuses and perks, get access to a higher credit limit, and qualify for lower interest rates.
Do you carry a balance? If you carry a balance on your card from month to month, a rewards credit card may not be the right option because they tend to have higher APRs. In this case, the interest you'll pay on your balance may cancel out the value of the rewards.
Are you a frequent traveler? You can likely use any type of rewards toward travel, but some cards are catered to earning travel rewards so if you travel often, you can put earned rewards toward your next trip. These cards allow you to earn miles or points faster when you spend them on travel purchases, and you may be able to earn free flights, free hotel stays, or other discounts. They also often come with additional travel perks.If you're loyal to a specific airline or hotel, you should consider a co-branded card. These help you earn points or miles even faster when you use your card on purchases with the airline/hotel and their affiliated partners.
What are your top spending categories? Do you spend a lot in specific categories, like gas, groceries, or dining? Some rewards cards offer higher rewards rates for certain categories, so aligning a rewards card with your spending can help you earn more rewards faster.
Keep in mind there's no single "best" rewards card because everyone's spending and needs are different.
Related: Best Rewards Credit Cards
Types of rewards credit cards
Once you've decided a rewards credit card is right for you, you need to choose which type of rewards card will allow you to earn the most rewards based on your spending. You should also think about your goals for a card – are you looking to have some extra cash each month? Do you want to be able to lower the price of your upcoming vacation? What categories do you spend the most in?
Here are the four primary types of rewards credit cards:
Flat-Rate Cash Back Credit Cards

Flat-rate cash back credit cards allow you to earn a certain percentage of cash back on all purchases. Typically these percentages are low, such as 1% or 2%, but because you earn on all of your spending, you can get back a decent amount of dollars.
These cards are easy to use and earn with because you don't have to keep track of any specific categories or timing. Simply use the card whenever you make a purchase to earn cash back.

Cash Back Credit Cards (with bonus categories)

If you're looking to earn more on your everyday spending, try a cash back credit card with bonus categories. These cards typically offer standard rates for certain categories (typically 1-2%), but then have higher rates for others.
Oftentimes these categories rotate and change each quarter. For example, in the first quarter of the year you may be able to earn 5% back on dining, and in the second quarter you can get 5% back on groceries.
These cards also offer higher rates for more specific spending opportunities, such as purchases at wholesale stores or Amazon.com.

General Travel Credit Cards

If you like to travel, a general travel card is an easy way to earn points or miles that you can put toward flights and hotels. Using the card on everyday purchases allows you to earn rewards, and some travel cards also have bonus categories that let you earn more rewards for certain spending.
These cards have pretty flexible redemption options as you can use your points with a variety of airlines or hotel chains. Some cards also allow you to convert your points/miles to cash back, or make purchases through their user portal.
Often if you book travel through the user portal, you can get discounted rates.

Co-Branded Credit Cards

If you're loyal to one specific airline or hotel brand, a co-branded card can be a good option. These cards have the name of both the merchant and the bank and allow you to earn points or miles to put toward purchases with that specific merchant.
While these cards have less flexibility when it comes to redemption, they often come with additional perks such as free checked bags, access to airport lounges, free seat upgrades or priority boarding, and more.
If you're having a hard time deciding between them, here are some tips:
If you don't want to keep track of certain or rotating bonus categories, choose a flat rate card.
If you don't travel often, a cash back with bonus category card may allow you to make the most of your spending.
Even if you do travel, a cash back credit card is often better for most people than travel cards.
Consider whether you'll even take advantage of extra perks that come with general travel or co-branded cards, and whether those plus your rewards earned will outweigh an annual or other fees.
You can even pair cards to earn even more. For example, you can have a general travel card to get discounts on travel purchases and a cash back card with bonus categories to earn greater cash back on certain purchases.
Additional considerations before picking your rewards credit card
Rewards: How many points do you earn for a dollar? How many points do you need to be able to redeem them for a reward? Do the rewards expire? How can you redeem the rewards (such as cash back, via an online user portal, for certain airlines, etc.)? Make sure you consider how user-friendly and flexible the rewards are, including redemption options.
Perks: Many rewards cards come with additional perks. For example, travel cards may offer free checked bags or seat upgrades, discounts on in-flight purchases, or discounts on partner hotel stays. Other cards may give cardholders access to special events or pre-sale tickets or provide consumer protections such as rental car insurance, extended warranties, travel insurance, and more.
Welcome bonus: Most cards offer a welcome bonus for new cardholders when they first sign up. For example, you may be able to earn an extra $500 cash back if you spend $2,000 in the first three months of opening a card. Or, you can earn 50,000 miles if you spend $$4,000. Some bonuses are better than others, but finding the right one can give you a huge jump start to your rewards earnings.
Fees: Some rewards cards come with annual fees, sometimes amounting to $500 or more, so it's important to ensure you will earn enough rewards to offset the fee. There are some cards that don't have annual fees, so you should consider those as well; however, those sometimes don't come with the same perks as cards with annual fees.Other fees you may encounter include foreign transaction fees. If you travel abroad often, make sure that card is accepted outside of the U.S. and that you won't be charged for purchases you make.
Fine print: Is there a fee to redeem your points? Are there shipping fees you must pay when you use your points/cash back for certain purchases? Can you only redeem travel rewards during certain times of the year or to certain places? A card's rewards may seem great, but make sure you understand all of the details before you apply.
APR: Not all cards have the same APR, and if you often carry a balance on your card, make sure you note what the rate is and find a card with a lower rate.
Questions that can help you choose a rewards credit card
If the above information feels overwhelming, there are four primary questions you can ask yourself to help you decide which rewards card is right for you:
What do I spend my money on? If you spend more on travel, whether for work or pleasure, consider a travel rewards card. If you spend more in certain categories such as restaurants, gas, or groceries, choose a cash back credit card with bonus categories. If your spending is all over the place, a flat rate card may be sufficient.Once you know what you spend the most on, find a card that offers the highest rewards for that category. For example, if you spend a lot on groceries and are considering a cash back with bonus categories card, one card may offer 3% back on groceries while another may offer 5%.
What reward options are best for me? Do you want to earn cash back? Earn points that you can put toward travel purchases or convert them to collars? Earn miles that you can put toward specific airline purchases?Some cards offer more flexibility than others. For example, cash back cards not only allow you to get cash back in the form of a check or direct deposit, but you can often redeem them with online purchases (such as Amazon.com) or to make purchases through the card's online user portal. On the other hand, airline credit cards are much more limited and you can only use the rewards for purchases with that airline and its partners.
What is the value of the rewards? Rewards are worth a specific amount of money but the redemption rate is not always the same. Typically, you'll find that each point/mile is worth $0.01. Try to find a card that offers a 1:1 value when you cash in your rewards – take the cost of the item you want to purchase and divide it by how many points are needed.In some cases, redemption rates can be higher when used a certain way. For example, booking travel through your card's online user portal will get you a better value than if you booked with a travel agent or another website.On the other hand, you can also devalue your points and miles depending on how you redeem them. For example, redeeming rewards for gift cards may lead to "lost" dollars.
Do I understand the fine print? What are the fees that come with the card and reward? What is the interest rate? Do the rewards expire? Do you have to earn a certain amount before you redeem them? Reading and understanding the fine print can help you avoid frustration down the road.
FAQs
Most rewards cards require a good to excellent credit score (at least 690) to qualify. Some cards may accept applicants with lower credit, but you'll likely have a higher APR, lower credit limit, and fewer perks. If your score is lower, take time to build it up before applying.
When used responsibly, rewards cards can help you build credit. Keep your card balance low and try to pay it off in full each month, make sure you make your monthly payments on time, keep old cards open to continue to build history, and only apply for and use the credit you need.
Depending on the rewards card you have, you can redeem rewards for cash back, put them toward travel purchases (and earn free or discounted flights or hotel stays), use them to make other online purchases (such as on Amazon.com), or redeem them through the card's online user portal (often for discounted purchases).