All in One Guide for Restaurants Credit Card Cash Back
Written by:
Malory Wood
3 min

read
1837 Views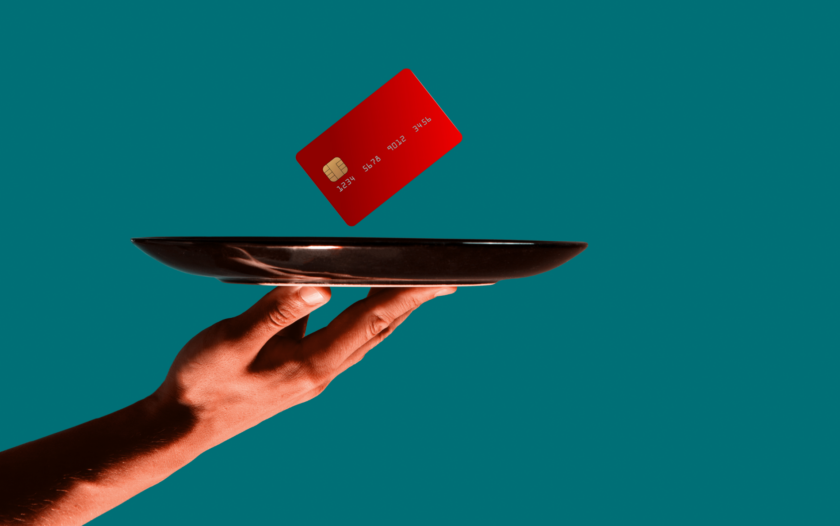 At a Glance
The pandemic truly reminded us of the power of going out to eat. After being forced to cook for ourselves for so long, many are flocking to restaurants as we return to a new normal.
So, what is the best way to save money when going out to a restaurant? A restaurant cash back credit card!
Here are the pertinent facts about restaurant cash back credit cards:
How to earn cash back from restaurant credit cards
Every dollar you spend on a night out at a restaurant counts as a point that can be redeemed later. Dining rewards credit cards earn at least four points per dollar. Other cards offer two points per dollar.
Dining cards offer some of the best value. The points you earn going out to eat can be redeemed in other spending categories too—and could be of higher value!
How to pick the best restaurant credit card
Several proven methods exist on how to pick the best credit card for restaurants. They include:
Check your credit score
Checking your latest credit score can provide the insight you need to see what card you qualify for. The better your credit score, the better the card you may be eligible to get, and the more rewards you will garner.
Where you most often eat
Be sure to only apply for the restaurant card where you frequent the most. You will get the most rewards back from a place you go to often.
Make a food budget
Creating a food budget will help you determine what rewards you will be receiving. The more you spend, the more you save. Be sure to stay within your budget to save you even more money eventually.
Research multiple restaurant cards
It is imperative to determine which card is most fitting to your lifestyle. Applying for just any dining card can end up costing you more in the end. Look for low APR, no annual fees, and most rewards offered. Sign-on bonuses can be a great perk too!
Always pay on time
It is crucial to pay off the balance of your card on time. If you do not want to pay the balance in full at the end of every month—which is highly recommended—be sure not to miss the monthly payments, you get on your statement. This can cost you more in the end from the accrued penalty and late fees!
How to make the most of restaurant credit cards
Going out to eat can already be incredibly rewarding—so why not add to rewards and get rewards? Be sure to pick the restaurant you frequent the most and apply for that specific credit. This is the best way to maximize your earning potential.
Does the card you want to have an annual fee? Typically, cards with fees provide improved rewards. Be sure a restaurant card is for you as getting cashback involves spending money to begin with. Maximize your earning potential by registering your chosen card with a dining rewards program. This can add to the reward earnings by way of cash back, points, miles, and more!
FAQs
How do you choose the right credit card for restaurants?
Decide what benefits are most suited to your needs. If you have a specific restaurant, you visit often, it is wise to apply for the card that will give you the most benefits.
How do dining rewards credit cards work?
Every dollar you spend on a night out to eat will accumulate as either points, rewards, miles, or a cashback value. You will receive a statement at the end of every month detailing the number of rewards your card has garnered. You can then apply them to your future nights out or other spending categories!
What is the best credit card for restaurants?
Several best credit cards for restaurants exist. Look for low APR, no annual fee, and the best rewards. For example, the Chase Freedom Unlimited card and the Chase Sapphire Preferred Card rank the highest in cashback reward values.
Can you earn rewards at bars with restaurant and dining cards?
Yes! You can earn reward points at participating bars, restaurants, and even hotel bars and restaurants! You can earn points in a multitude of ways and redeem them across multiple spending categories.