Credit Freeze vs. Fraud Alert: Which One to Select?
Written by:
Caitlyn Callahan
6 min

read
243 Views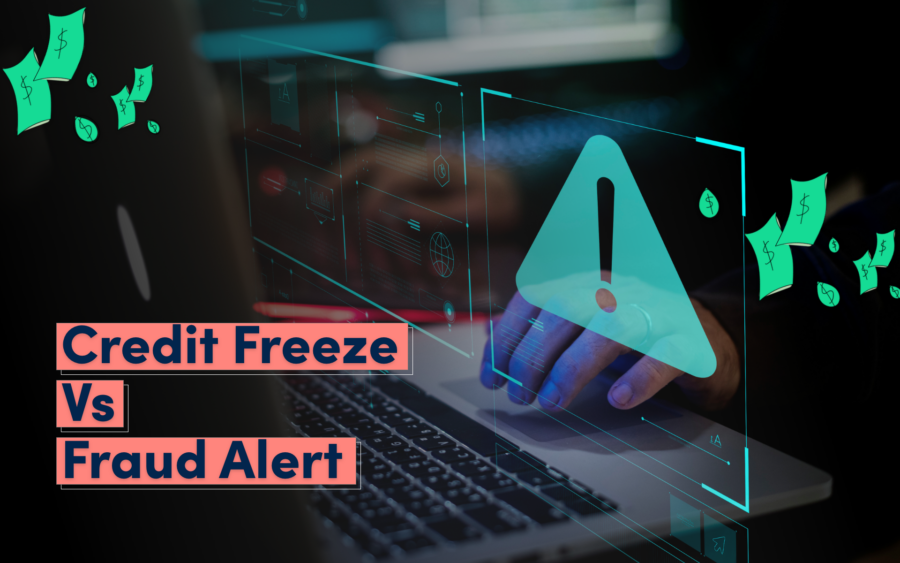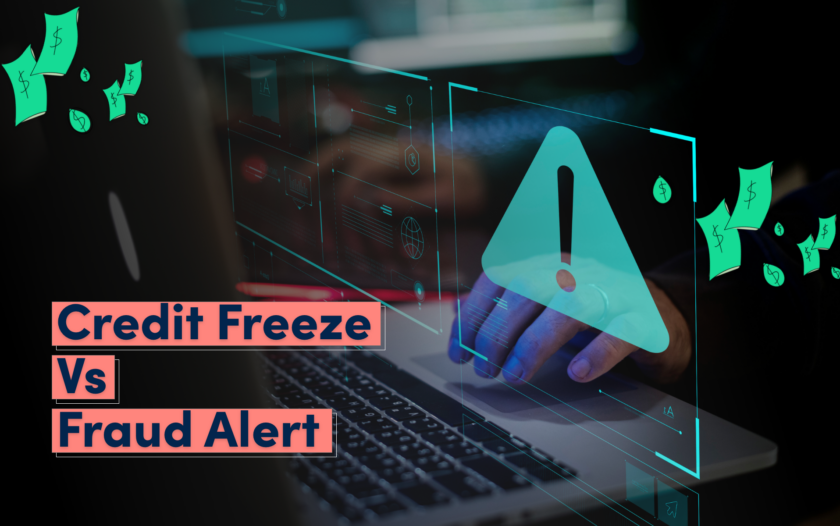 At a Glance
A fraud alert on your credit ensures creditors are required to verify your identity before processing new credit applications, while a freeze blocks access to your credit report altogether. You can add a credit freeze, fraud alert, or both to your credit report to help prevent identity theft.
In this article, you'll learn:
Fraud Alert
Credit Freeze

Purpose

Warning on your credit file requiring lenders to take extra steps to verify your information

Freezes your credit profile so it cannot be accessed by potential lenders

How to request

Contact one of the three major credit bureaus (Experian, Equifax, TransUnion); the bureau you contact must inform the other two

Request a credit freeze with each of the three credit bureaus separately

Who should use it

Someone who suspects or was a victim of identity theft/fraud

Someone who wants to protect their credit file

How long does it last

Can last up to seven years

Stays in place until you lift it

Pros

Lenders must confirm your identity before approving credit.
Fast and easy to set up.
Get access to an extra free credit report each year.
Get removed from marketing mailing/phone lists automatically.

One of the most secure protections against fraud.
Lasts forever and doesn't need to be renewed.
Anyone can set it up.

Cons

Makes it more difficult for someone to apply for credit under your name, but not impossible.
Must confirm identity before each credit check.
Must renew each year, or every seven years.

Rejects even valid credit checks, such as for a new job or apartment.
Must lift the freeze each time.
Must contact all three credit bureaus to place and remove a freeze.
What is a fraud alert?
A fraud alert is a warning placed on your credit that tells potential lenders to contact you and verify your identity before extending/approving new credit. There are three types of fraud alerts:
A fraud alert is available to any consumer and lasts for at least one year. You do not have to have been a victim of fraud/identity theft to request one.
An extended fraud alert lasts for seven years and is only available to consumers who have been victims of identity theft/fraud and have filed a report with the police or identitytheft.gov. The credit bureaus will also take your name off marketing lists for credit and insurance offers (this lasts for five years).
Active-duty fraud alert is designed for military service members. This lasts one year (and can be renewed for the length of deployment). Credit bureaus will also remove your name from marketing lists for two years.
Related: What is a Credit Fraud Alert and How Does it Work?
How to set a fraud alert
Setting up a fraud alert is free with all three credit reporting agencies. Typically, when you request a fraud alert with one of the credit bureaus, it's automatically added to the other two. You can request an alert online or by calling the bureau directly:
Experian: 888-397-3742
Equifax: 800-685-1111
TransUnion: 888-909-8872
You can have an alert removed at any time, but you must contact each credit bureau separately. Be prepared to submit proof of identity.
What is a credit freeze?
A credit freeze, also called a security freeze, actually prohibits potential new creditors and others from accessing your credit history without authorization. Because creditors, like lenders and credit card issuers, typically want to see your credit history before they approve a credit card or loan application, they are unlikely to issue new credit if they can't access your report.
The freeze stays in place until you lift it using a password-protected credit bureau account or PIN. Note that there are other situations when someone may need to see your credit report, such as if you're applying for insurance or renting an apartment. However, you can unfreeze your credit in just minutes.
How to freeze your credit
To freeze your credit, you must contact each credit bureau separately. How to do this varies slightly, but you can typically make the request online or by phone. You'll then be assigned or asked to create a PIN code or password to unfreeze the file.
Which is better: Credit freeze or fraud alert?
A fraud alert and credit freeze are both ways to help protect your identity and prevent fraud and identity theft, but their impact is slightly different. Knowing which to set up depends on your situation, the level of security you're looking for, and whether you'll need lenders or others to access your credit shortly:
If you're a victim of credit fraud or identity theft, consider placing an extended fraud alert. You may also want to place a credit freeze if you don't anticipate needing to authorize access to your credit shortly.
If you think your personal information may be compromised but haven't seen evidence of an actual crime, you can place a temporary fraud alert. For example, if you believe your credit card or bank account numbers, passwords, or Social Security number may have been exposed to scammers or in a security breach.
If you will likely be applying for credit in the future, such as car loans, mortgages, or credit cards, or are seeking an apartment rental, rental car, new insurance, or even new utility account, you may not want to place a credit freeze because you'll likely find yourself having to lift the freeze enough that it's ineffective. Consider an extended fraud alert instead.
If you don't anticipate new credit in the future, a credit freeze can give you greater peace of mind knowing that no one can access your credit files. If you're late in your career or retirement, this may apply to you, though note that you may need to lift the freeze for non-lenders such as cell phone, cable, or internet providers.
If you have children under age 18, consider freezing their credit as a precaution against identity theft. You can unfreeze the file when they come of age and are ready to begin seeking and building credit on their own.
The bottom line is that a credit freeze gives you the best protection and it doesn't expire, so you don't have to worry about extending it. However, if you decide to apply for credit or something else that requires a credit check (like an apartment, job, insurance, etc.), you'll have to lift the credit freeze.
If you anticipate having to do this regularly shortly, place a fraud alert instead so you don't have to worry about freezing and unfreezing.
Will a credit freeze or fraud alert hurt my credit?
Placing a credit freeze or fraud alert will not affect your credit score or stop you from using credit. They are only an extra layer of security that restrict who can look at/access your credit reports. Note that with either, you can still check your credit.
FAQs