What is a Credit Fraud Alert and How Does it Work?
Written by:
Caitlyn Callahan
5 min

read
1498 Views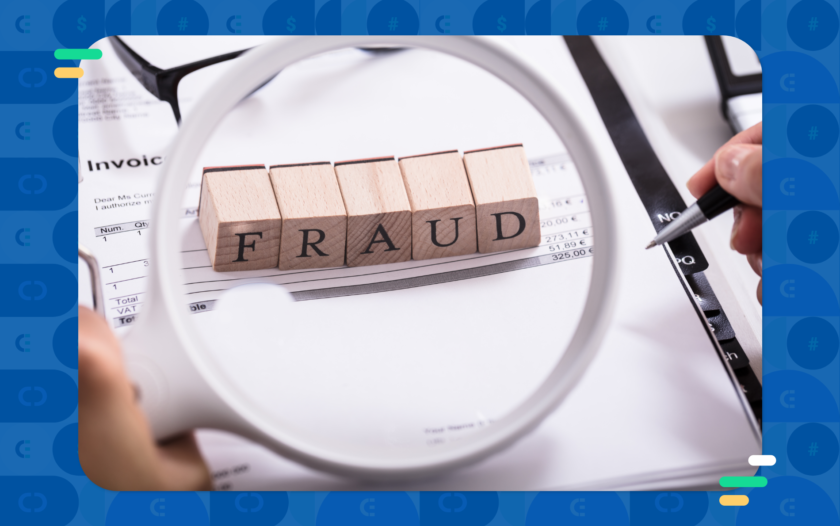 At a Glance
Identity theft is on the rise, according to the Federal Trade Commission (FTC). Fraud complaints increased 19% for the year to more than 5.8 million, and financial losses from fraud rose 77% from the previous year to more than $6.1 billion. More than 1.43 million consumer identity theft complaints were filed.
The most common form of identity theft in 2021 was government documents or benefits fraud, though credit card fraud came in a close second with nearly 390,000 reports.
Fraudsters use several ways to commit identity fraud scams, such as via phone calls or social media. With the rise in incidents and number of ways fraudsters can get your information, it's important to stay vigilant with your information. It's also important to know the ways you can protect yourself, such as a credit fraud alert, whether you're worried about identity theft or have been a victim.
Read on to learn more about:
What is a credit fraud alert?
A credit fraud alert helps protect your credit report from fraudsters and prevent identity theft. This alert is noted on your credit file and requests that lenders verify your identity before issuing you new credit. This way, if a fraudster does try to apply for credit cards in your name, they will be stopped.
How does a fraud alert on credit work?
If you feel your identity is at risk or have concerns, or you've been a victim of identity theft, you can ask the three major credit bureaus – Experian, Equifax, and TransUnion – to put a fraud alert on your credit report. This way, if a credit application is submitted in your name, lenders will know to confirm your identity prior to moving forward. In most cases, they will call you.
The fraud alert will last for one year.
Note that a fraud alert doesn't require lenders to contact you, just requests that they do. In most cases, lenders are liable for fraudulent credit accounts, so they typically follow through with these requests.
Types of credit card fraud alerts
There are essentially three types of fraud alerts:
Initial fraud alert: Anyone can request this, and all you need to do so is proof of your identity. This alert lasts for one year, though you can continue to renew it. This can be a good idea if you're concerned about identity theft as it makes it harder for someone to open a new credit account in your name. You can request this online, over the phone, or by mail.
Extended fraud alert: If you've had your identity stolen, you can request this type of alert. First, you must submit an official report and prove the identity theft. Contact one of the three credit bureaus, and they will ask for proof of identity. This may be able to be done over the phone or online, though you may have to request this alert by mail in order to provide the additional documentation proving identity and confirming identity theft. Then request the alert be placed. This alert lasts for seven years but can be renewed indefinitely.
With an extended fraud alert, you're also removed from pre-screened marketing lists for five years, and you receive an additional annual free credit report from each of the three credit bureaus.
Active duty alert: This is for military service members serving remote deployment. You must prove your eligibility with your military ID. This alert lasts for one year but can be renewed for as long as you're deployed, and it also removes you from pre-screened offers for two years.
Who is a fraud alert for?
A fraud alert can be for anyone, including those who have been a victim of identity theft or those trying to protect themselves from identity theft in the future. Your circumstances will determine which type of fraud alert you will file.
Credit fraud alert vs. credit freeze
A fraud alert is when lenders are asked to verify your identity before approving any applications for credit in your name. This alert is shown on your credit report the same day you request it. Lenders will typically call you to verify any credit application. You can add or remove fraud alerts at any time.
A credit freeze should be used when you want to ensure no one can access your credit report. This typically happens in real time, and it prevents anyone (including yourself) from accessing your credit report or opening a new credit account.
While a fraud alert is like a flag to lenders that you request they confirm your identity prior to approving any credit applications, they technically aren't required to do this. On the other hand, a credit freeze prevents them from accessing your credit report entirely, which will then prevent them from approving any credit applications.
How do I file for a fraud alert?
Filing for a fraud alert is quick and easy, and in most cases can be done online, by phone, or via mail. Alerts set up online or by phone typically go into effect immediately, while those placed by mail can take a few days. To file a fraud alert:
Contact one of the three credit bureaus:

Experian: 888-EXPERIAN (888-397-3742)
Equifax: 800-685-1111
TransUnion: 888-909-8872
You only need to contact one. They will then share the alert information with the other two.
Answer security questions or provide documentation proving your identity, such as:

A government-issued ID like a passport or driver's license
Proof of your Social Security number, like your Social Security card, a previous tax return, 1099 or W-2
Proof of address, such as a utility bill or bank statement
Depending on the type of alert you're filing, you may be asked to provide additional documentation (like your military ID or an identity theft report).
If you're filing an extended fraud alert and need an identity theft report, you can get an official report from the FTC, or you can file a police report with your local law enforcement.
How can a credit fraud alert be removed?
In most cases, it's not recommended to remove a fraud alert. However, there are two ways you can remove the alert:
Let it expire automatically.
Request the removal online, by phone, or by mail. Simply contact one of the bureaus, request to remove the alert, and provide proof of identity. The alert will then be removed immediately.
FAQs