Best Side Hustles for Couples to Make Extra Money
Written by:
Trevor Mahoney
5 min

read
200 Views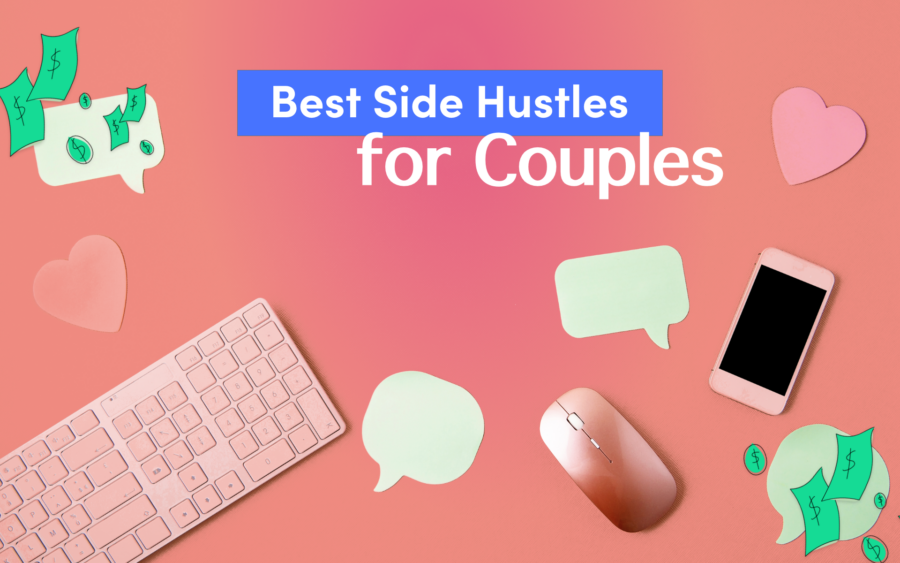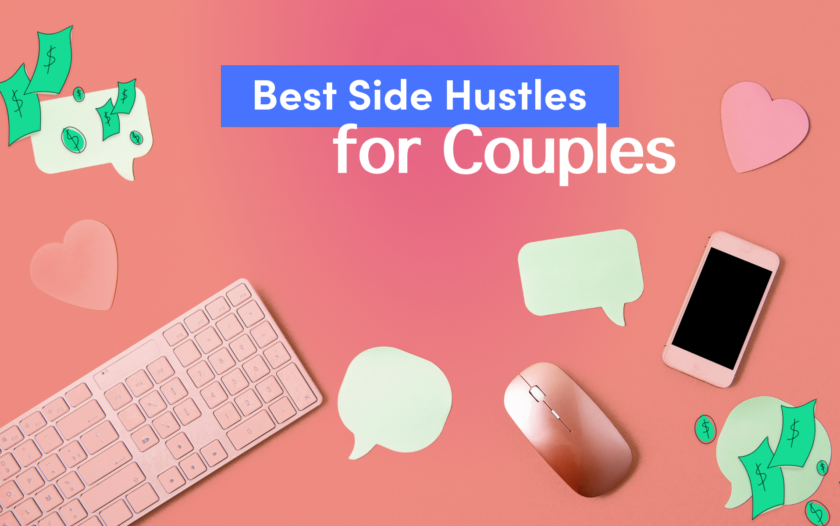 At a Glance
In the modern day and age, the world has become far more expensive than ever before. It has reached the point that both people in a couple having a full-time job may not be enough to be able to make ends meet. In this situation, finding the best side hustles with the biggest earning potential is crucial. While side hustles for couples may not seem interesting off the bat, they can open the door to much-needed extra income.
In this article, you'll learn:
The best side hustle ideas for couples
Finding the best side hustles for couples is a mix of defining personal interests while also finding professional interests that catch your eye. In particular, the following seven side hustles can appeal to a wide variety of people around the world:
1. Become a virtual assistant
First and foremost, those who have a background in customer service should consider becoming virtual assistants with their partners. All a virtual assistant is responsible for is managing the day-to-day tasks of another person. One of the biggest reasons this is an excellent side hustle is because it's remote and has large earning potential. If a person works for the right individual or group, the earning potential as a virtual assistant can climb into the thousands of dollars per month. The average salary for this role can be expected to fall between a rate of $17-$87 per hour.
2. Dive into the world of real estate
Another excellent field to consider launching a side hustle career in is real estate. Real estate investing can be done entirely from the comfort of one's own home and involves finding properties that are estimated to grow in value over time and investing when they are low. Alternatively, a person can invest in real estate trusts or REITs which are a more passive investment. This side hustle does not earn a person an active income, but the long-term returns on an investment are around 10.3%.
3. Start up a blog
For those who have a knack for writing, starting up a fun blog with your partner can be a great side hustle for couples. Don't underestimate the work that goes into managing a blog, though, as a blog owner must maintain a high level of quality regarding the posts on their site, manage the site itself, and be an editor of all content. The average earning potential for a blog tends to be around $45,000 per year, with a low of $38,440 and a high of $51,906 in that range.
4. Learn about the stock market
Similar to investing in real estate, standard stock market investments can be a way to earn passive income over a long period. Specifically, dividend investing is one of the best side hustle ideas for couples to consider. This involves finding and investing in stocks or ETFs which provide a dividend payment every quarter that can either be reinvested or cashed out. Dividend yields for companies on the S&P500 tend to fluctuate between 2-5% of a person's total investment, meaning the earning potential can be great with a large amount invested.
5. Sell an online course
Assuming you and your partner are particularly knowledgeable about a certain field or topic, consider writing and selling an online course to eager consumers who may be interested in hearing what you have to say. Hire an editor to review the content and ensure everything is grammatically correct before releasing your course and aim to get accreditations in the field if possible. The average online course can cost anywhere between $0-$300, meaning making just 10 sales a month can result in potentially up to $3,000 per month.
6. Sell products on Amazon
Another amazing side hustle to consider with your partner, especially if you have accumulated a large amount of junk over time, is to start selling items on Amazon. Collectively, Amazon sellers made nearly 200 billion dollars in a single year in recent history, going to show how large this market is. Take the time to create an Amazon seller account and start listing your products today. Your earning potential will be, quite literally, the amount you charge for the items you sell.
7. Get into reselling
Building off of the prior point, the last of the jobs couples can do together is the reselling of goods. Whether it's on Amazon, eBay, or other sites, consider purchasing goods at a low price and then reselling them on other platforms for a higher value where there is more demand. Be cautious, however, as some sites may ban you from attempting to resell goods.
How to choose a side hustle together
After narrowing down a few side hustle options that you and your partner are considering, it's still normal to be confused as to which is the best option. To that end, consider some of the following tips for deciding which side hustle is best:
Consider the interests that you and your partner have
Think about whether you and your partner already have experience in a certain field
Evaluate the earning potential of each side hustle based on your needs
Consider the time commitment of each side hustle balanced against your current schedules
Take into account your current availability for tasks and how much time you can spend growing the side hustle
How to succeed as a couple working in a side hustle
Starting up a side hustle and having success in that side hustle are two very different things. The best way to see success when starting a side hustle is to ensure you have enough time on your hands to properly grow the side hustle. Work with your partner to avoid becoming burnt out and double-check that the side hustle you are considering is truly of interest to you.
FAQs
There are many potential side hustles for couples to consider, but some of the best options include: starting a blog, selling old belongings that are no longer needed, and becoming virtual assistants to prominent individuals.
As with all side hustles, the earning potential for a certain opportunity can vary drastically. However, those who have an established side hustle can expect to earn around a couple thousand a month for roles such as selling goods online, working as a virtual assistant, or freelancing.