How to Get a Classic Car Loan
Written by:
Trevor Mahoney
Verified by:
John Robinson
5 min

read
1327 Views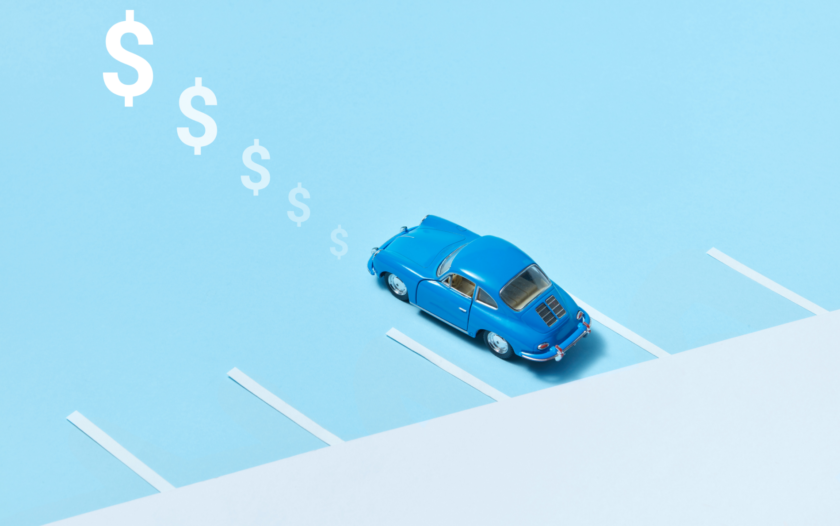 At a Glance
Should you have the dream of owning a notable vehicle from days gone by, you're likely looking into how to finance a classic car. Classic cars can be an excellent investment choice as these typically increase in value over the years. However, due to their age, a standard auto loan may not cover the financing needed to purchase such a vehicle. That's where classic car financing comes into play.
What is a classic car?
Before learning about financing a classic car, it's crucial to cover what exactly a classic car is. Classic car finance lenders define this term differently, but the common denominator is the age of the vehicle. The Classic Car Club of America, as an example, defines classic vehicles as those built between 1915 and 1948, however many states consider cars of that age to be antiques or vintage.
Generally, for insurance and registration purposes, a classic car is older than 20 years but not older than 40. When financing a classic car purchase, this is more than likely the definition you will be required to follow.
How can I get a classic car loan?
Fortunately for lovers of classic vehicles, loans for classic cars are available if you know where to look and what steps to follow:
1. Start by checking your credit
As with any type of loan, your first step towards receiving classic car auto financing should be checking your credit score. This will help you gain a sense of the rate offers you may be provided with by classic car finance lenders. By having a higher credit score or improving upon your score, you can increase the likelihood of receiving a more favorable interest rate.
2. Decide on a down payment
Classic or vintage car loans are like other types of loans in that a down payment will likely be required. The more you can put up-front, the lower your monthly payments will be. Some lenders may structure their loans with down payments of up to 20%, so determine how much you can out down as well as how much you are willing to.
3. Identify a classic car lender
Once you have checked your credit score and decided on a down payment, it's time to reach out to a preferred lender for the financing. Classic car loan companies specialize in providing financing for these types of vehicles. Considering the intricacies of a classic car auto loan due to the age of the vehicle, it takes specialized lenders to complete the process. Loan companies such as J.J. Best Banc and Co., Woodside Credit, LightStream, and Star One Credit Union are common examples of those who offer collector car loans.
4. Buy specialized car insurance
As mentioned previously, insurance agencies have specified definitions for what a classic car is. Due to this, they offer specialized insurance that is more encompassing for a vehicle the age of a classic. Find a provider who offers this type of insurance after completing the purchase of your vehicle.
Alternatives to classic car loans
Depending on your financial situation, it's possible that classic car loan requirements may dissuade you from choosing that path. If that's the case, there are a number of potential alternatives to classic car loans that you can consider:
1. Personal loan
For those unfamiliar, a personal loan is either an unsecured or secured type of loan that offers a fixed or variable interest rate. Borrowing amounts are typically anything from $1,000-$100,000 and can have term lengths up to 84 months in most cases. Factors such as your credit score and financial history will have an impact on how much you are offered and at what interest rate.
Compare: Best Personal Loans
2. Home equity loan
In short, a home equity loan is a type of secured loan wherein your house is put up as collateral on the loan. The amount you are allowed to take out depends on your credit score and financial history, but also the market value of your home. You're usually allowed to borrow up to 80% of your home value.
In many circumstances, classic car loan interest rates compare favorably to home equity loan interest rates, making classic car ownership more financially viable for many classic vehicle aficionados. Some classic car lenders can even offer subsidized classic auto loan terms that can be surprisingly economical.
Related: Home Equity Loans vs. HELOC
3. Classic car lease
Rather than choosing to buy a classic car, opting to lease one instead may be a better financial option. Under this form of financing, as opposed to standard loans for classic cars, at the end of your lease you will have to give the car back or buy it outright. Typically, car leases will also have mileage caps that, if you drive over, will end up costing you.
What should I know before applying for a classic car finance?
Keep in mind that classic car loans will typically go longer than a standard car loan, potentially in the range of seven to 10 years. If you are on a tight budget for the coming years, then this may not be the best option for you. Additionally, classic cars are, by nature, older than standard vehicles which means there may be a larger monetary investment down the road. While it can be exciting to want to purchase a classic car, be sure to understand the risks and length of time it may take to pay off the loan.
If you're in the market for a classic car loan, interest rates might be an important consideration when making your purchase. Generally, classic car loans have higher interest rates than traditional used-car auto loans, though the rate can vary greatly depending on the lender and your creditworthiness. It's important to compare classic car loan interest rates from multiple lenders and use some modern technology tools, such as online calculators, to ensure you receive the best rate possible on your classic car loan.
Bottom line
Investing in classic cars is becoming an increasingly popular way to diversify your investments, but classic car loans are not the same as auto loans. Lenders often require a larger down payment with classic car loans and expect a higher credit score than a regular auto loan. Additionally, classic car loans are available for shorter terms than conventional auto loans, which means monthly loan payments may be higher, but the loan itself will be paid off quicker. If you're interested in purchasing a classic car, it's important to compare classic versus auto loan rates and terms before finalizing any decisions.
FAQs