How Much Does It Cost to Rent a Moving Truck?
Written by:
Caitlyn Callahan
7 min

read
156 Views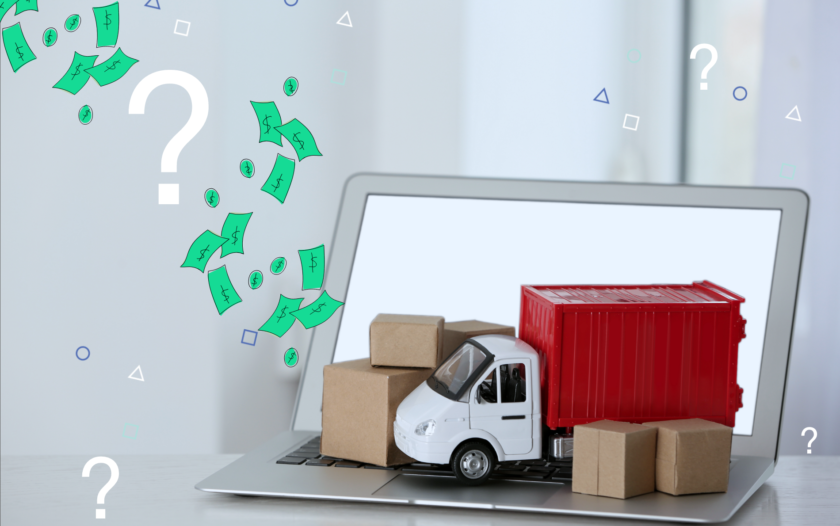 At a Glance
You've toured new places, found the one for you, signed the papers, and now it's time to move in. Moving can be exciting, but it can also be stressful. And, it can be expensive. There are a number of costs associated with moving, including renting a moving truck. The average cost can vary depending on a number of factors, but there are also ways you can save.
Average cost of renting a moving truck
The cost of renting a moving truck depends on factors like the size of the truck, how long you'll need it, how far you're moving, and more. That's why the average cost can range from $20 to $100 or more per day for a local move, and can be $1,700 or more for a long-distance move. You'll also have the option to add truck rental insurance or rent moving equipment, which may be a good choice but can also add to the total cost.
If you're renting a moving truck, you should request a quote from multiple moving companies and compare their services and fees before making a final decision.
What do moving truck fees include?
Unfortunately, when you rent a moving truck, you'll also likely have to pay a number of fees or other charges, adding to the total cost of the rental. These vary by rental truck company, but can include things like:
Insurance. The average cost can range from $14 to $30 per day depending on the coverage and limit levels you choose.
Mileage. Rental companies often charge a mileage fee for shorter or local moves.
Supplies. If you need to purchase or rent items like boxes, furniture pads, tie down straps, or others, expect to pay extra. A car trailer or tow dolly also adds to the cost.
Taxes.
Additionally, you'll have to pay for gas, and these trucks can use a lot of it.
What influences the cost of renting a moving truck?
In most cases, the cost of renting a moving truck will be less than hiring a moving company. However, the total cost you'll pay can vary depending on the size of the truck, how long you'll have the truck and how far you'll be driving it, when you'll be moving, if you need additional equipment, and of course, fees. Take all of these factors into consideration when planning your move:
1. Size of the truck
Moving trucks can vary in size, including 10-16 ft., 12-22 ft., 16-22 ft., and 22-26 ft. The first thing you'll need to do is determine how large of a truck you'll need to get your belongings from one place to the other. Larger trucks allow you to pack away more things, but they will cost more and also use up more gas. Depending on how far you're moving, consider:
Renting a smaller truck to take more than one trip (though compare this against renting a larger truck for one trip).
Renting a cargo van instead of a moving truck.
2. Moving distance
How far you're going plays a large role in the price of your truck rental, especially if you'll be charged per mile on top of the base rental rate. The farther you're going, the faster those costs will add up. However, if you're moving further away, you may not have to pay a per-mile fee. Research different moving companies to understand what and how much they charge.
3. Moving duration
When you rent a truck, you'll have to set a return date and pay for the duration in which you'll be in possession of the truck. If you're late returning the truck, you may have to pay late fees. This can be tricky if you're not sure how long it will take you to load your belongings and unload them at your new home, so you could end up paying more than you need or risking late fees.
In most cases, these costs are charged per day, so you'll have the truck for 24 hours before you'll owe more. If you'll take longer, you'll have to pay for an extra day.
4. Necessary moving equipment
Truck rental companies will offer the option to rent additional equipment that can help make loading and unloading, as well as the move in general, go smoother. These can include:
Boxes, portable containers, and shipping tape
A dolly
Furniture pads
Tie-down straps
Bubble wrap
Ramps
Jack lifts
Tow trailers
For each additional item you need, expect to pay more. To help cut down on costs:
Ask local retailers, like your local grocery store, for boxes. You can also ask friends and family to save boxes from deliveries or purchase or borrow plastic totes.
Use blankets to wrap and protect furniture.
Borrow or buy shoulder dolly moving straps, a cheaper option to help you lift larger and heavier items.
5. Moving dates
If possible, be flexible with your moving dates. When moving trucks are in high demand, usually in warmer and summer months, you may pay more. If you can, try to schedule your move during the week, in the winter, or over holiday weekends. Scheduling your move mid-month can also help you save.
6. Additional fees
Taxes and additional fees will be tacked on to the total rental cost, and it may happen upfront or after you return the truck. While these fees likely won't be significant, they should be considered and budgeted for.
How does the moving truck size affect rental cost?
When you rent a moving truck, you'll have to determine the size you need. Think about this carefully because the cost of the truck will increase with the size:
Small trucks: The smallest trucks are either 10 or 12 feet long, usually with enough space to move items from a studio or one-bedroom apartment. These will likely cost around $20 to $30 per day.
Mid-size trucks: These are the most common size to rent, ranging from 14 to 20 feet in length. These trucks can typically hold contents from a two-bedroom apartment or two- to-three bedroom house. This per-day cost will likely range from $40 to $80 per day.
Large trucks: From 22 to 26 feet in length, these trucks are better for larger houses with four or more bedrooms. Expect to pay an average of $60 to $100 per day for a large truck.
How can you cover the cost of renting a moving truck?
If you're planning a move in the near future, start researching your moving truck options to get estimates for what you'll need. Work saving for the truck into your monthly budget, setting aside dollars to cover the cost.
Or, another option is to get a moving loan (also called relocation loans). These loans are a type of personal loan that can be used to cover moving expenses and other costs you may not be able to pay with savings, helping to ease the financial burden of moving. Due to their flexibility and potentially low interest rates, you may want to consider a moving loan, especially if you have a good credit score.
Planning a move?
Moving loans can help ease the burden of expenses that come with moving, such as a truck rental, supplies, insurance, cleaning services, and more.
How to find the best moving truck rental company?
Start by researching moving truck rental companies in your area. You may have several options, so compare:
Rental costs
Fees
Past client reviews
Ratings
When you've narrowed it down to a few, request pricing quotes from each so you can also compare estimated costs. Also make sure the company has the size truck you need available on the date(s) you need.
If possible, try to plan in advance to make sure there's a truck available when you need it. You may also get more competitive rates by booking earlier.
Tips for renting a moving truck
Other than carefully comparing available moving truck rental companies, there are a few other things you can do to help your move go smoothly:
Plan ahead. Planning your move as far in advance as possible can give you more and better options. Trying to book a truck last minute may cost you – there may not be trucks available, you may have to work with a less-than-desirable company, and/or you may have to pay more for the last minute rental.
Carefully estimate the right truck size. Renting a truck that's too small can make your move go a lot slower or be a lot more difficult, especially if you're moving a longer distance. And, a different size may not always be available if you have to change at the last minute. Consider what items will need to go in the moving truck and how much room you'll need to ensure you get the right size from the start.
Get rental truck insurance. This may seem like an unnecessary expense, but accidentally damaging the truck (even if it's not your fault) or having items stolen during transport can cost even more.
Additionally, don't be afraid to ask for help. Moving can be mentally and physically taxing, especially if you have a larger home or more things to move. Ask for help from family or friends, either to physically help you move or to borrow moving supplies from.
FAQs
Professional movers offer both a team and moving truck to help make your move easier. The team may come in and help you pack items away, as well as load and unload the moving truck at your new place. In many situations it's cheaper to rent a moving truck than to hire movers, but that also means more work for you. Carefully consider the differences and benefits of each.
The cost of a rental truck for a long-distance move depends on how far you're going and how many days you need the truck. The average cost is around $1,750, but can get up to $3,000 or more.
For a long-distance move, a one-way rental is cheaper. Not only does it usually not make sense to move far and then drive the vehicle back, it will also be fewer miles on the truck. However, if you're staying in town or a short distance, a round-trip rental will be a better option.
Recommended For You
Track your way to debt freedom with customized payoff plans.