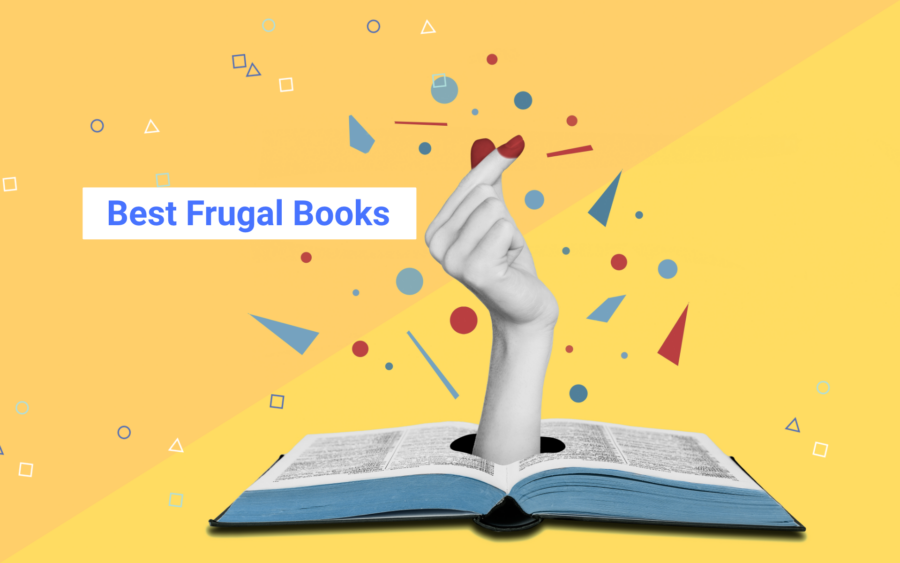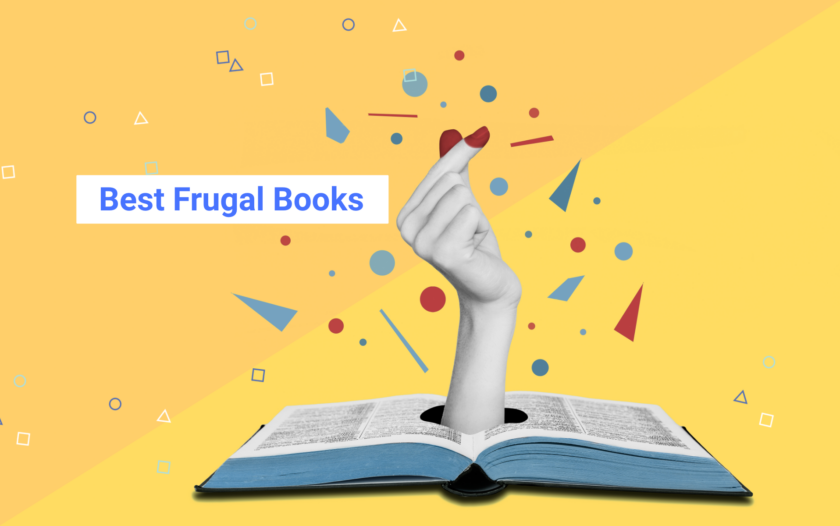 At a Glance
Whether you're looking to get out of debt, saving up for a big purchase, trying to develop better spending and savings habits, or something else, there's a book out there for you. There are hundreds of books written about frugal living with tips on helping you save money, eliminate debt, and live a better, happier life. To help you get started, we've put together a list of the top 10 books on frugal living, and tips for living frugal, but not cheap.
In this article, you'll see
Best books on frugality
The Complete Tightwad Gazette: Promoting Thrift as a Viable Alternative Lifestyle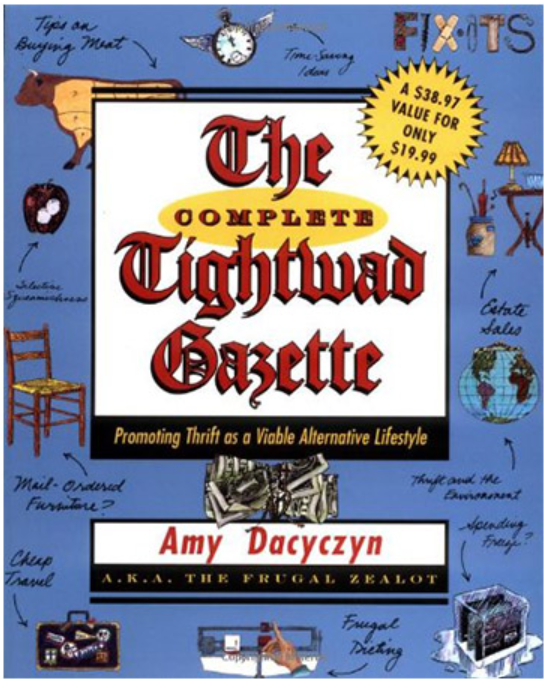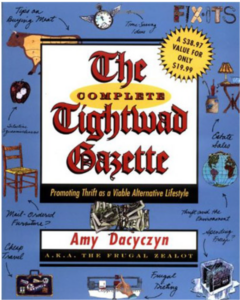 While this was written in the late 1990s, the hundreds of tips and tricks outlined in the book are timeless and you can continue to use them throughout your life to save both time and money. Great for thrifty living beginners, author Amy Dacyczyn describes the book as "the book I wish I'd had when I began my adult life," and through humor, creativity, and insight, she helps readers looking to save money and/or get out of debt.
Read now: The Complete Tightwad Gazette
The Total Money Makeover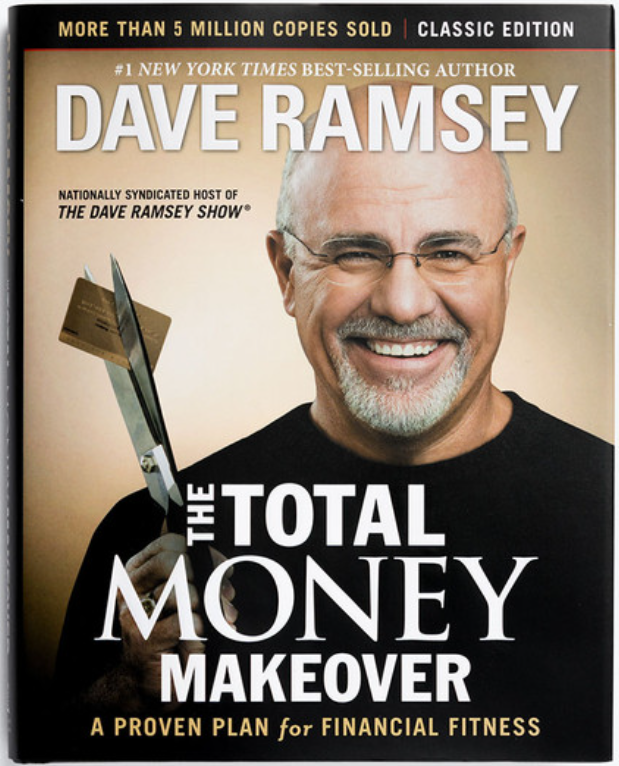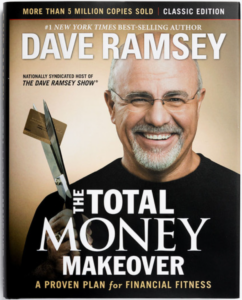 Dave Ramsey's all-time best-selling book has helped millions of families get rid of debt and change their lives through his practical, seven-step plan. These easy-to-follow steps will help you:
Design a sure-fire plan for paying off ALL debt
Recognize the 10 most dangerous money myths
Secure a healthy emergency fund and save for retirement
Positively change your life and family
This plan is designed for everyone, regardless of income or age. Plus, read more than 50 real-life stories from people who have followed these principles and are now "winning with their money."
Read now: The Total Money Makeover
Good Life for Less: Giving Your Family Great Meals, Good Times, and a Happy Home on a Budget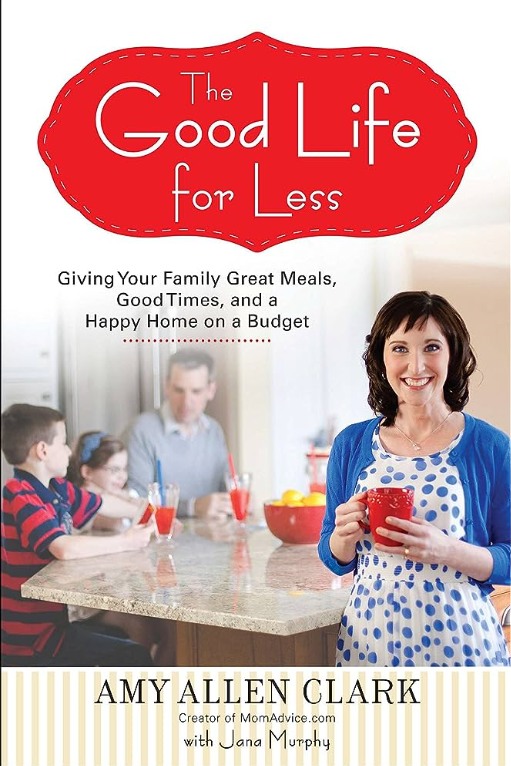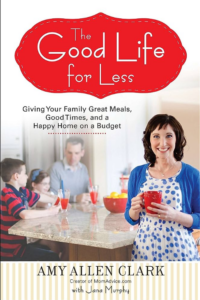 In this book, author Amy Clark outlines a lifestyle plan to help you achieve a peaceful, thrifty home and loving, happy family, including:
How to set a reasonable budget (and stick to it)
Save half price or more on nearly everything
Cook delicious, frugal meals
Manage an organized, clean house
Create traditions without breaking the bank
These smart and creative ideas can help anyone who is looking for help juggling the roles that come with parenting and living a frugal lifestyle.
Read now: Good Life for Less
The Ultimate Guide to Frugal Living: Save Money, Plan, Pay Off Debt, & Live Well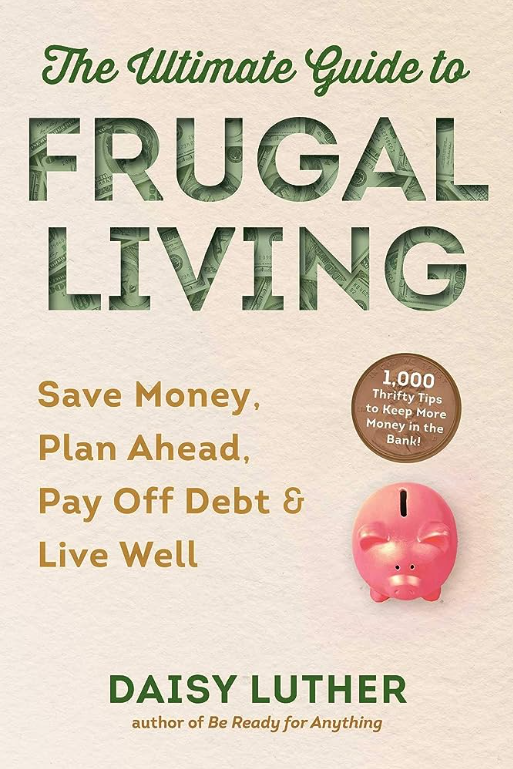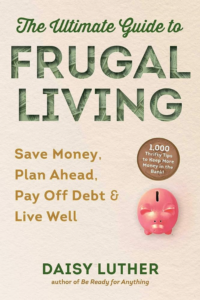 Whether you're trying to get your finances under control or want to achieve some big goals, author Daisy Luther shares hundreds of ideas, strategies, and tips for "living a life full of joy without spending a lot of money," including how to:
Refine necessities
Set financial goals
Make delicious food by spending less
Teach your kids to handle money
Save money with a smartphone
And more
While some of the tips in the book are somewhat extreme, the goal of this book is to help change the way you look at money, not having/spending/saving, and how frugality can make your life more fulfilling and stress-free.
Read now: The Ultimate Guide to Frugal Living
Minimalist Budget: A Practical Guide on How to Save Money, Spend Less and Live More With a Minimalist Lifestyle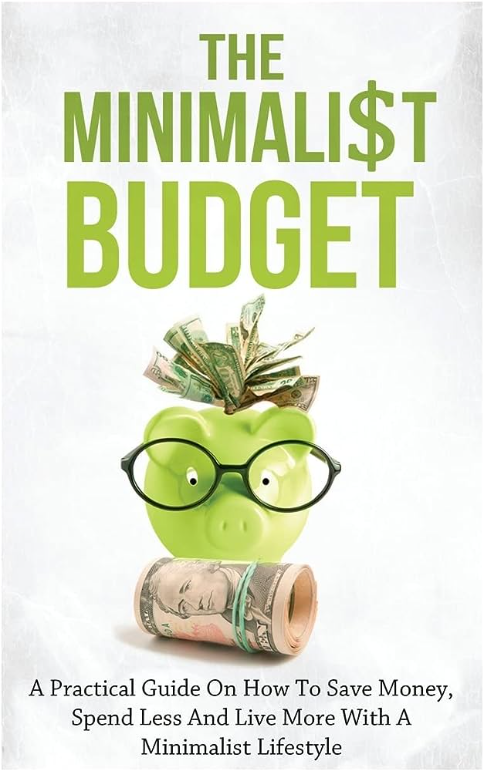 Author Simeon Lindstrom will help try to change your approach to budgeting through this book, showing you that when you apply principles of minimalism to budgeting, you're neither in a state of self-denial nor trying to survive a financial scrape. This book offers tips and resources on:
An expanded notion of what it means to budget, including introducing a "life budget" that acknowledges emotional, behavioral, social, and even spiritual capital.
Shopping and spending habits.
The philosophy of minimalism (not thriftiness).
The goal of the book is to help you find what you need and fulfill that need exactly, without excess. It combines the ideas of frugal living and minimalism to help you better put your money to work in the direction of things you value while saving money along the way.
Read now: Minimalist Budget
Suddenly Frugal: How to Live Happier and Healthier for Less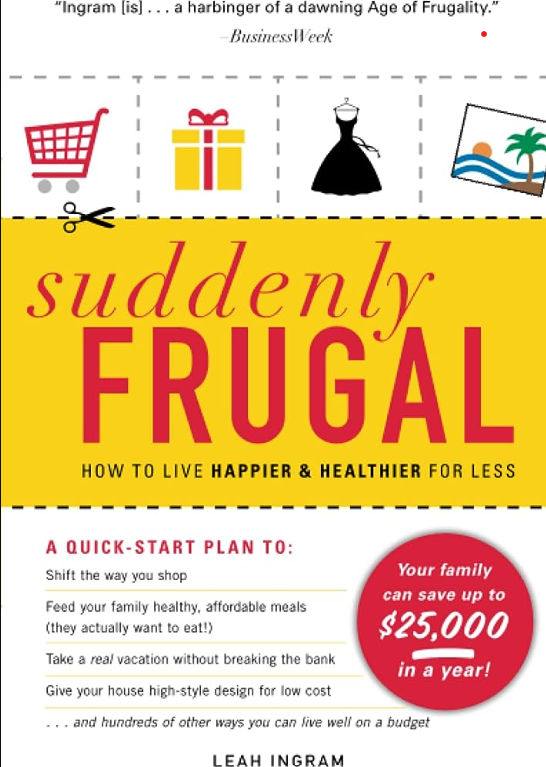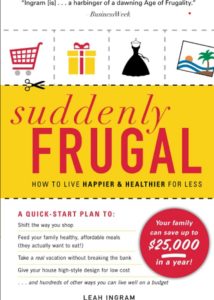 In her book, Leah Ingram will guide readers to help identify small, painless changes they can make to their daily habits that can add up to big savings. She helps readers pinpoint the dollar amount associated with each cost-saving step while inspiring them to embrace and enjoy their new frugality. Through these simple tips and tricks, you won't have to drastically change your lifestyle, but can still save money. This quick-start guide is aimed at frugal beginners, as those who are already living a frugal life may find the tips relatively commonplace.
Read now: Suddenly Frugal
Cheapskate Monthly Money Makeover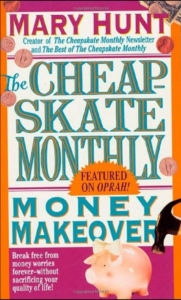 In her book, Mary Hunt shares her techniques and financial principles for how she went from being in the red to having more money, assets, and financial security than she ever thought. Start with a self-diagnosis quiz and then learn a rapid-replay plan for debt, daily spending controls, self-help for self-employment, bankruptcy, credit report problems, tips for making the most of every dollar, and more. If you have debt you'd like to get under control, this book is for you.
And, most of the tips are practical things you can implement for pain-free budgeting. However, this book is primarily for beginners, so experienced frugal livers may not find it as helpful.
Read now: Cheapskate Monthly Money Makeover
Love Your Life, Not Theirs: 7 Money Habits for Living the Life You Want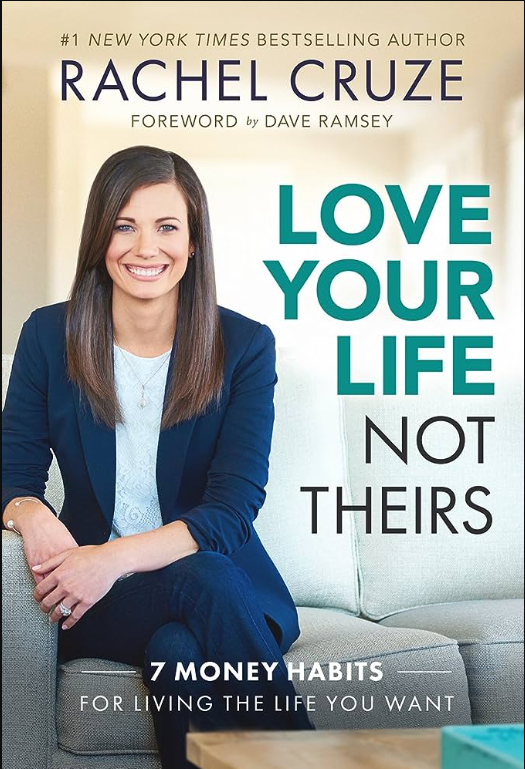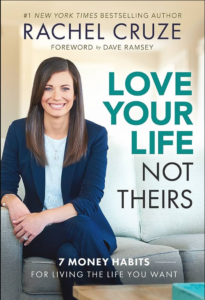 Have you ever compared yourself to someone else? Worried about "keeping up with the Joneses?" According to author Rachel Cruze, this is the most damaging money habit we have. In her book, she unpacks seven essential habits for living the life you want, in line with your values, and where you can afford the things you want without debt, stress, and worry. Aimed at younger adults and millennials, her tips include:
Quitting comparisons
Reframing the way you think about money
Developing new habits, like avoiding debt, living on a plan, watching your spending, and saving for the future
Having healthy conversations about money
Giving
Read now: Love Your Life, Not Theirs
America's Cheapest Family Gets You Right on the Money: Your Guide to Living Better, Spending Less, and Cashing in on Your Dreams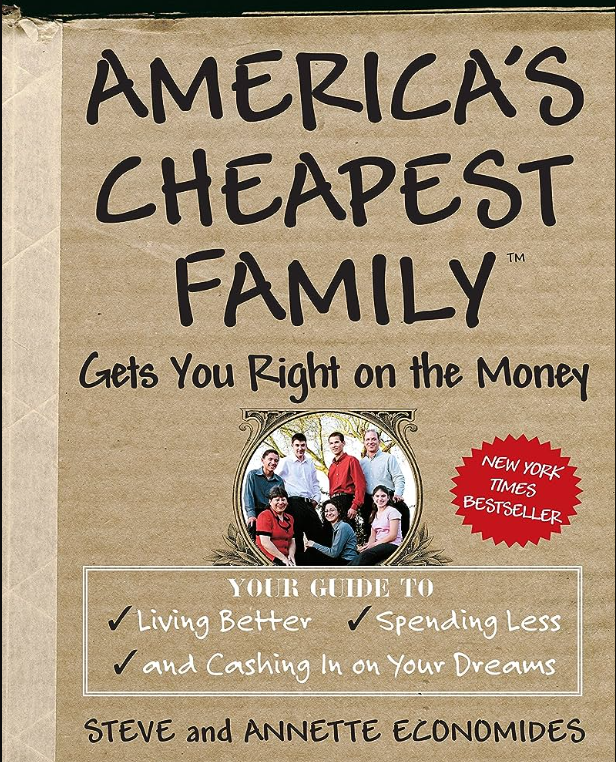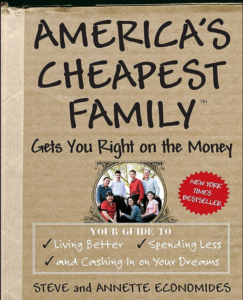 More than 100,000 families around the world have found financial help and hope by applying the principles in this book, written by Steve and Annette Economides. As a family that used to struggle to make ends meet, these authors use their book to provide tips and tricks for other families looking to spend less and save more. They provide you with a simple spending plan and hundreds of money-saving principles and tips you can apply to your own life.
Read now: America's Cheapest Family Gets You Right on the Money
Your Money or Your Life: 9 Steps to Transforming Your Relationship with Money and Achieving Financial Independence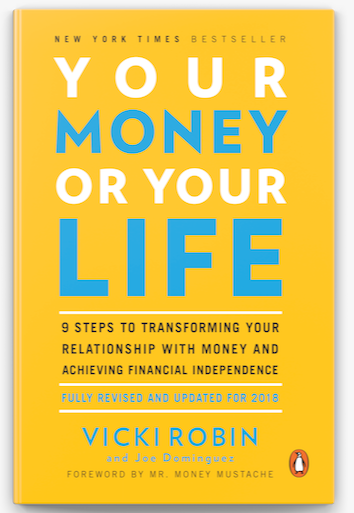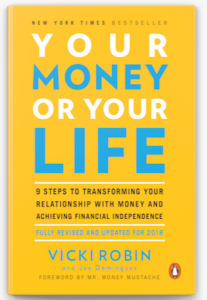 This book isn't just about changing your money habits, but also transforming your relationship with money to find and have "enough" rather than always seeking "more." For more than 25 years, this book by Vicki Robin has been inspiring readers to:
Get out of debt and develop savings
Save money through mindfulness and good habits, rather than strict budgeting
Declutter their lives and live well for less
Invest savings and begin creating wealth
Save the planet while saving money
And more
Her nine-step program helps readers gain insight and actionable strategies to align earnings and spending with values and dreams.
Read now: Your Money or Your Life
How to live frugal but not cheap
There's a difference between living frugally and living cheaply. "Frugal" is often used synonymously with minimalism, and is more of a lifestyle where you voluntarily make decisions to live within your means by making conscious preferences. Saving money starts with having the proper mindset, planning, and attention to detail. Here are some tips:
1. Create a budget. This often sends waves of anxiety or eye rolls, but if you don't know much about money or are having a hard time with spending and saving habits, this can be a great place to start. Creating and sticking to a budget can help you understand what you're spending and how much you have left over to put into savings.
2. Determine if your "unavoidable" expenses are unavoidable. For example, if you're renting or have a mortgage payment, you may consider downsizing, moving to a different neighborhood, or getting a roommate. If you have a large car payment, maybe you should sell your vehicle and get a less expensive one or take public transportation/carpool.
When it comes to utilities like water, gas, and electricity, some very small changes can make a big difference such as:
Taking shorter showers and using less hot water.
Use door draft stoppers and window sealers.
Unplug appliances when not in use.
Program your thermostat for when you're out of the house or on vacation.
Use energy-efficient light bulbs.
3. Drop unnecessary spending. This doesn't mean cutting out everything. But it does mean making changes that make sense. For example, if you have subscriptions for multiple streaming services, ask yourself if you really need ALL of them or if you can just get by with one or two. Or, do you have subscriptions you don't use, like a gym membership? If you go out to eat three times a week, try to cut back to just two. Or, set a limit on how much you'll spend when you go out for drinks with your friends.
4. Open a savings account. Put your funds out of sight so you're not tempted to spend them. And, if you choose an account with a higher interest rate, you can earn even more. Make sure to allocate a certain amount or percentage of your income to savings each month. Do it as one of the first "bills" you pay so it gets done.
5. Save money on food. Food is a big cost, even if you regularly cook at home. Start by limiting or avoiding takeout and restaurant trips entirely, including food delivery services (which are convenient, but often come with a bunch of extra fees). Bring lunch to work instead of eating out, research low-cost meals and how to eat healthy on a budget, and shop for ingredients at the grocery instead of buying prepackaged items.
6. Commit to buying nothing new (for now). Until you get your habits under control, avoid buying anything new. Do this for at least a month. This doesn't include things like food or toiletries but does include things like new books, clothes, streaming services, household items, gear, or other items.
7. Pay your bills automatically. For bills that you're keeping, schedule monthly payments to be automatically paid via credit card or withdrawal from your bank account. This will help you avoid late fees and interest charges.
8. Pay down debt. How much room would you have in your budget if you didn't have to worry about paying off your credit card debt? Or student loan? Or a personal loan? When you're trying to save, it makes sense to focus on paying off some debts to create more breathing room in your budget and more cash to put aside.
9. Consider a side hustle or gig job. There are tons of ways to earn money on the side, which can help you move more quickly to your savings goals and give you extra cash for any big expenses coming up. Dog sitting, child care, car share services, delivery driving, and more are easy ways to earn some extra money.
Related: Best Gig Apps to Make Extra Money
FAQs
Start by creating and sticking to a budget. Drop all unnecessary monthly memberships and other spending, like eating out, and determine ways you can cut back on other expenses. For example, consider trading in your car for one less expensive, or take action each day to cut back utility costs. Avoid buying anything new for at least a month, and make sure you're setting some money aside each month for savings. Automatic monthly payments and using a strategy to pay down debt can also be helpful.
The best ways to give yourself some more room in your budget are to eliminate your high-interest debt (like credit cards), limit all discretionary spending and nonessential purchases, live more simply (do you need that designer bag?), get a side hustle, and make sure you commit to a savings account and build up your emergency fund.
Learn more: How to Break the Paycheck to Paycheck Cycle?