10 Thrifty Travel Blogs to Follow
Written by:
Stefanie Gordon
5 min

read
2951 Views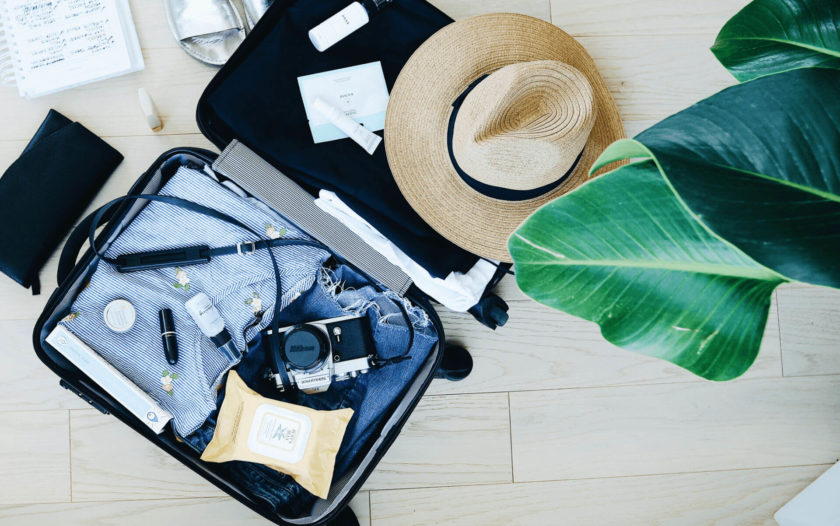 Is your wanderlust currently hampered by a lack of funds? Want to traverse the world but stymied by debt? Feel like your looming credit card bills are preventing you from packing a bag and exploring the world? Your debt or lack of a trust fund doesn't have to stop you from being able to channel your inner vagabond and buy a plane ticket (or rent a car) to see the world.
By using a loan payoff calculator to help estimate when you'll be able to pay off your debt and following tips in our best thrifty travel blog roundup below, you'll be a qualified hodophile in no time.
Top budget travel blogs
1. Big World Small Pockets
Big World Small Pockets focuses on solo female budget travel. It focuses on 1. ways to save for travel and 2. how to travel cheaply. From how to book a cheap safari to budget friendly ways to explore Tel Aviv, this blog is a great money saving resource.
Best for: Females who love exploring the world on their own without breaking the bank.
2. The Whole World or Nothing
The Whole World or Nothing is perfect for backpacking lovers who want to carpe diem frugally. Sample topics covered include how to eat cheap while backpacking and 6 tips for making your travel budget last. The site also has a van building guide which gives tips on how to build your own home on wheels.
Best for: Budget backpackers and van enthusiasts.
3. Nomadic Matt
Nomadic Matt is a New York Times best-selling author and veteran globetrotter. He's traveled to over 100 countries and territories and has a blog dedicated to helping travelers achieve their travel dreams. There are sections on 'how to save for a trip,' 'find cheap airfare,' and 'save money on the road' that can help you build a travel fund and then maximize each dollar.
Best for: People looking for advice on how to save up for their dream trip.
4. The Poor Traveler
The Poor Traveler is a blog dedicated to documenting the travel misadventures of its two founders and providing travel tips to help others avoid the same misfortunes. The blog has free travel guides—you can simply visit the site's map and click which country you want to learn about—that provide valuable tips and tricks.
The site even includes sample itineraries and budgets so you'll have a sense of how much you'll need to spend ahead of time, as well as a 'more tips for the poor traveler' section in each destination with money saving suggestions (e.g. you should always insist on using a meter when riding a taxi in Bali).
Best for: Penny-pinching tourists who want to plan their trip finances down to the decimal point.
5. Travelling Well for Less
Travelling Well for Less focuses on practical travel tips, such as the best times to travel to avoid overpaying, how to get VIP treatment at hotels, and how to use your frequent flier miles and credit card points. Written by a former 12-year industry travel executive, you'll be privy to insider travel secrets.
Best for: Travelers who want tips on how to find deals and use points to travel smarter, not harder.
6. Go Backpacking
Go Backpacking is a one-stop shop for budget-friendly backpacking tips. If you're looking for practical advice, beautiful photos, and how to travel in an environmentally friendly way, this site is for you.
Best for: Backpackers who want to save money and focus on sustainability.
7. Roaming Around the World
Roaming Around the World features detailed posts about what the founders call "low-cost, high-value travel." Their posts feature under-the-radar tips such as using repositioning cruises as a cheap but luxurious way to get around. (For the repositioning cruise uninitiated, these are one-way voyages in which a ship is being relocated from one place to another. Cruise lines reposition their fleets annually.)
Best for: Unique cost-saving travel tips we haven't seen anywhere else.
8. Travel China Cheaper
Travel China Cheaper offers tips for how to bargain and travel for less in China. Detailed guides include suggestions such as why you should limit your time in big cities (1 day of expenses in a big city equals 3-4 days in a smaller city) and how traveling by train instead of plane can save you money. With China possibly reopening its borders this fall, this site can help you save big on your next trip.
Best for: China-bound travelers who want to explore China on a budget.
9. EuroCheapo
EuroCheapo's budget advice and insider information can help you travel Europe for less money and fewer headaches. EuroCheap editors drop into affordable hotels unannounced and recommend those that they deem clean and cheap. Guides for dining on a budget and for cheap alternative destinations make this site worth bookmarking.
Best for: People looking for tips on how to make a trip to Europe more affordable.
10. Thrifty Nomads
Thrifty Nomads has sections on budget travel and wallet-friendly destinations, as well as ways to save at home and the best travel credit cards. If you want a one-stop shop of ways to save money pre-travel and on the road, this is the site for you.
Best for: Intrepid travelers looking for some budgetary guidance. What are you waiting for? Bookmark these blogs, write down a list of your dream destinations, and get ready to $ave that money. Don't forget to send a postcard!