Travel on Points: Best Ways
Written by:
Trevor Mahoney
4 min

read
148 Views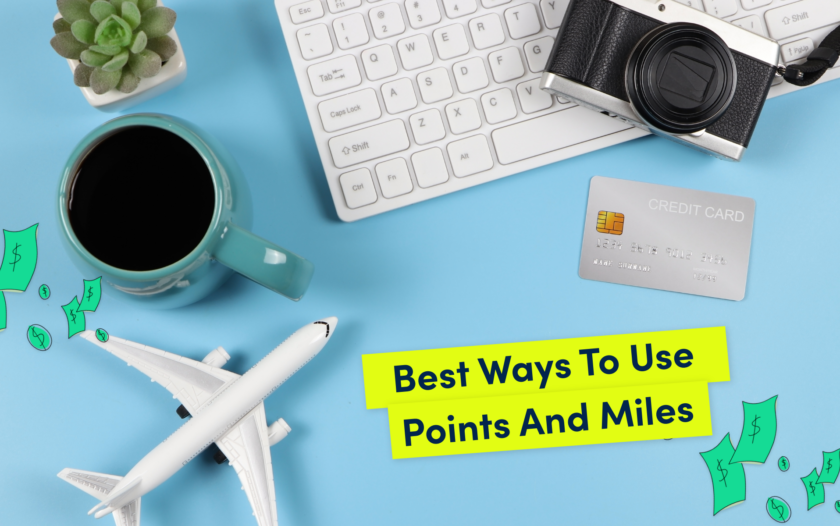 At a Glance
For those who understand how to use their rewards credit cards in strategic ways, it's quite possible to utilize credit card points for a variety of purposes. However, many people choose to travel on points. By learning how to use credit card points for travel, a person can visit destinations all around the world for a reduced cost or no cost at all. Learn the best ways to make the most of credit card points so that you can see new destinations around the world at a lower cost.
In this article, you'll learn:
Book tickets for international flights
First and foremost, the best way to travel with points is to book plane tickets for international flights using points. In most situations, this can be done in one of two ways. The first way is by redeeming points directly for cash back into your account, then visiting an airline website and booking a ticket with the funds. Alternatively, some credit card issuers have travel portals where they partner directly with airlines to offer points. Using this method, points are often worth more than just redeeming them for cash.
Related: Best Credit Cards for International Travel
Book luxury hotels and resorts
Similar to booking international flight tickets with points, a person can also book stays at luxury hotels and resorts as well. When looking at the best way to use points for travel, a person can book their stay in the same way they would for a flight, either through cash-back or directly through a travel portal.
Use hotel points for low-category extended stays
For those individuals who are die-hard fans of a particular hotel chain, it may be worth converting rewards points to hotel points, especially if you already have hotel points built up. This can allow a traveler to go on extended stays by using all of their points for high-end hotel rooms.
Great deals during the peak travel period
While traveling during peak tourist times is often seen as a bad idea due to higher demand driving up costs, there are also great discounts offered to entice people to visit a destination. In particular, these discounts are often offered to those using credit card miles to travel directly through the credit card portal.
Offer during off-season and perks of the date change
Given the rising cost of travel in recent years, it's only natural to want to find a way to lower the associated cost of a trip. An easy tip to make your reward points go further when looking at how to use a travel credit card to cover trip costs is to simply travel during the off-season, as opposed to when tourists are everywhere. Naturally, due to higher demand, prices will be higher during peak periods which is why going to a destination during the off-season can save on costs.
Redemption on different airlines
Depending on the airline a person is trying to use credit card points for travel on, the redemption rate may differ. This is why all those using points for travel should consider looking at different airlines and seeing which allows rewards points to go further than other airlines.
Redeem rewards when you see good deals
All too often people find a good deal online and decide to wait to purchase until it is too late. Should you see an incredible deal when credit card reward points are redeemed, avoid waiting until it is too late. Instead, jump on opportunities to save money by converting your credit card points into hotel points, airline points, or something else.
How to earn free travel with credit card points?
While all of the above are excellent ways to use credit card points for travel, figuring out how to earn enough points to qualify for travel purchases can be challenging. Fortunately, there are three main ways to learn how to travel for free using points:
1. Check if you can qualify for the welcome bonus
First, when looking at how to use credit card miles or points, see if there are any welcome bonuses currently being offered for a credit card you are considering. These welcome bonuses are often in the range of 60,000-100,000 points when signing up for the card which can equate to $600-$1,000 depending on the card.
2. Check minimum spend requirement
Keep in mind that some cards have a minimum spend requirement to earn bonuses or points on the card. For example, the Bilt Mastercard requires a user to make five purchases on the card in a monthly billing cycle to earn the points, whereas other cards may stipulate you need to spend a certain amount of money in a period to earn a welcome bonus.
3. Book free travel tickets
When looking at how to use credit card miles to travel, booking free travel tickets is the best strategy. The best way to do this is to convert reward points into airline points that can then be redeemed for a ticket.
FAQs