Types of Rewards Credit Cards and How They Work
Written by:
Caitlyn Callahan
7 min

read
185 Views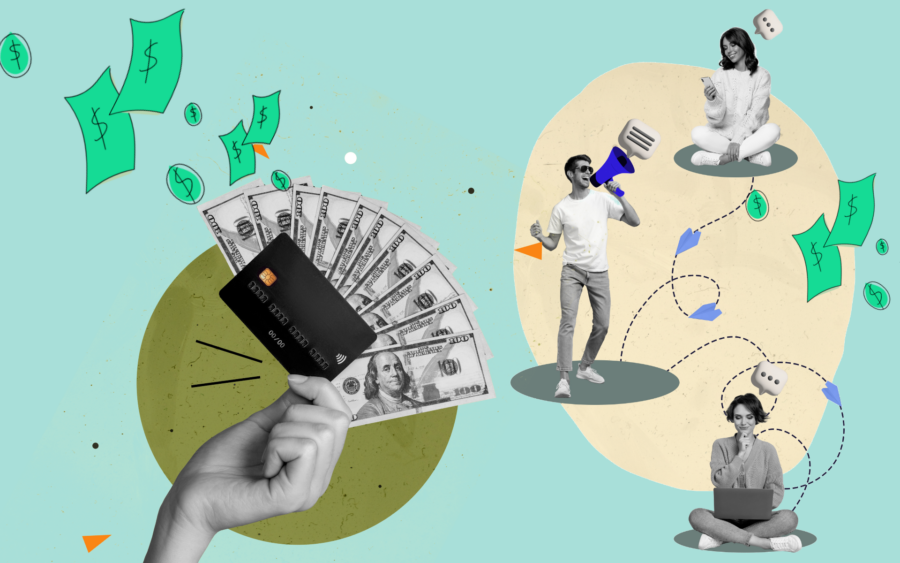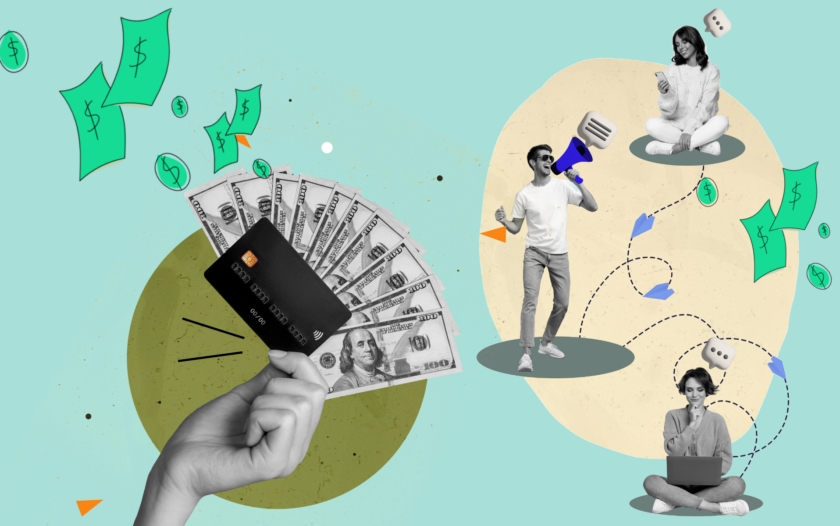 At a Glance
There are many different types of credit cards available, including rewards credit cards that offer some type of reward (such as cash back, points, or miles) on eligible purchases made with that credit card.
Not all credit cards offer rewards, and each card comes with different types of rewards and rewards structures, but using these rewards can help bring value to your everyday spending. When it comes to choosing the right card for you, it's important to understand the rewards program, your spending habits, and the overall card structure.
In this article, you'll learn:
What are credit card rewards?
When a credit card offers rewards, cardholders can earn rewards like cash back, points, or miles whenever they use the card to make a purchase. In some cases, they can earn a flat rewards rate, and in others, they may earn more rewards on certain types of purchases.
When cards offer higher rewards in select categories, they typically offer either:
Fixed categories, meaning the categories that earn the higher rates are always the same, or
Rotating categories, meaning the categories that earn higher rates rotate throughout the year, typically on a monthly or quarterly basis.
Note that rotating categories are typically subject to spending limits, after which you'll earn a lower rate of rewards on those purchases.
In addition to using the card for purchases, cardholders can also earn rewards through things like a welcome bonus or referral bonuses.
These rewards can then be redeemed for things like cash back, statement credits, free flights or hotel stays, gift cards, and more. And, many of these cards offer additional perks such as travel benefits, rental car insurance, extended warranties, and more.
Some downsides to cards that offer rewards are that you may need good to excellent credit to qualify, and interest rates can be higher than other types of cards. Therefore, it's important to try to pay off your card in full each month.
Cash back: Best for simplicity seekers
Cash back is probably the most straightforward reward cardholders can earn. With these rewards, you earn a percentage of cash back on all eligible purchases made with the card.
Some cards offer a flat rate on all purchases, such as 2% on everything you buy. With this card, for example, you'd earn $2 for every $100 you spend.
Other cards offer higher cash back rates for certain types of purchases and spending categories (bonus categories) and a lower flat rate on all other purchases. For example, 5% on gas, 3% on restaurants, and 1% on everything else. These cards may also offer higher rates back on rotating categories, though they often require category activation to earn the higher rate.
You may also earn a new cardholder welcome bonus, such as an additional 1.5% cash back on top of all other purchases' original cash back rate for the first year.
Compare: Best Cash Back Credit Cards
1. How cash back programs work
When you make an eligible purchase using your cash back credit card, you get a small percentage of your purchase back (depending on the card). For example, you may earn a flat rate on all purchases or a higher rate on certain purchases in specific categories.
To redeem your cash back, you can typically do so in a variety of ways. Issuers typically have a redemption portal on their website offering ways to redeem including:
Statement credits
Direct deposits to a bank account
Check
Gift cards
Select Merchandise
Charitable donations
Typically, statement credits and direct deposits are the best value.
2. Pros and cons of cashback cards
Pros
Typically do not have an annual fee.
Flexible redemption options include statement credit, direct deposit, gift cards, checks, select merchandise, and more.
Earning rewards is not complicated.
Can earn more cash back on certain types of spending.
Cons
Not the best for travel benefits.
Sometimes have a cap on cash back earnings.
Must enroll in rotating bonus categories to earn a higher rate.
Can be difficult to keep track of higher-rate categories.
May have a minimum amount you must earn before redeeming.
Points: Best for rewards maximizers
Points credit cards typically earn cardholders a fixed amount of points per dollar spent, and each credit card company has different rewards rates, conversion rates, and redemption options. That said, you'll typically get more redemption options with a points card, including with co-branded hotel and airline cards where you can redeem points for free hotel stays or flights. Other redemption options may include
For example, you may be able to earn 5x points on travel purchased through the issuer's portal, 3x points on streaming services and groceries, and 1x points on all other purchases.
Compare: Best Rewards Credit Cards
1. How points programs work
When you have a points card, you earn points when you use it instead of dollars. That makes understanding the value of your rewards a little more complex because the value depends on what you redeem points for.
For example, you typically get $0.01 in value for travel redemptions when you redeem through the issuer's portal (though some cards offer a higher value for redemptions through their portal, up to $0.25 or more). Or, if you transfer your points to a high-value airline or hotel partner, you could get more than $0.01 in value.
You can also redeem points for other things like cash back, statement credits, gift cards, merchandise, and more. In most cases, the card issuer will have an online portal that lists redemption options and values, which can help you be more strategic when redeeming points and choosing the option that gives you the best deal.
2. Pros and cons of cards that reward points
Pros
Earn a large number of points with welcome offers/sign-up bonuses.
Points typically don't expire.
The value of points is often higher when redeemed for travel-related expenses.
Often have the highest reward rate for travel booked through the issuer's portal, giving the most bang for your buck.
Cons
Some cards have higher annual fees.
Points may be required to be redeemed through the issuer's portal.
Points redemption and value can be complex to understand.
Miles: Best for frequent flyers
If you travel regularly and fly often, a miles-earning credit card is likely the best option for you. Often co-branded with an airline, these cards allow you to earn miles on purchases and redeem them for flights, seat upgrades, and other travel-related perks and expenses. Not only are miles earned on every dollar you spend, but you may get boosted rewards rates for travel-related purchases, especially through the card issuer.
1. How miles programs work
Similar to points, you earn miles when you make purchases in certain categories. The primary difference is that most of these cards are co-branded, meaning you earn and can redeem rewards with a certain airline. As you spend, you'll earn a fixed amount of miles (though the rate could be higher for some purchases).
Then, you can typically use these miles to book a flight by redeeming them directly through your issuer's portal. Or, you may be able to transfer miles to travel partners, including airlines and hotels.
2. Pros and cons of cards that reward miles
Pros
Miles typically don't expire.
Many cards have substantial welcome offers/sign-up bonuses.
Some cards allow you to transfer miles to travel partners.
Cards often come with additional travel benefits like flight upgrades, TSA PreCheck, free checked bags, and more.
Cons
High annual fees.
Miles must typically be redeemed through the issuer portal.
Can typically only be redeemed for flights or other flight-related purchases.
Related: Miles vs Points
Which type of rewards credit card is right for you?
1. Consider your lifestyle and spending patterns. In general, cash back rewards are simpler to earn and redeem while points and miles are designed to maximize travel rewards. You may be able to earn more with a cash back card if your budget consists of spending on groceries and gas, vs. spending more on travel and benefiting more from a miles/points card.
2. Think about how you'll use rewards. Does having a little bit of extra cash each month sound better, or does being able to earn free flights?
3. Read the rules. Many rewards programs have rules about when you're allowed to redeem rewards, what you can use the rewards on and other stipulations. Make sure you choose a card without too many restrictions that make it difficult to use the rewards you've earned. Cash back cards are usually the easiest to earn and redeem.
4. Weigh the rewards over the cost of the card. For example, if the card has a lower percentage of cash back but a high annual fee, you may pay more in fees than you earn in rewards. Cards that earn points and miles may have a higher annual fee, but they also often come with additional benefits and perks that outweigh that fee.
5. Consider other perks and benefits that come with the card. If you're a frequent flyer and travel benefits like free checked bags and seat upgrades sound good to you, consider a points card. If these benefits aren't as important, a cash back card may be sufficient.
FAQs