Tips to Manage Credit Card Payments During COVID-19
Written by:
Caitlyn Callahan
4 min

read
1521 Views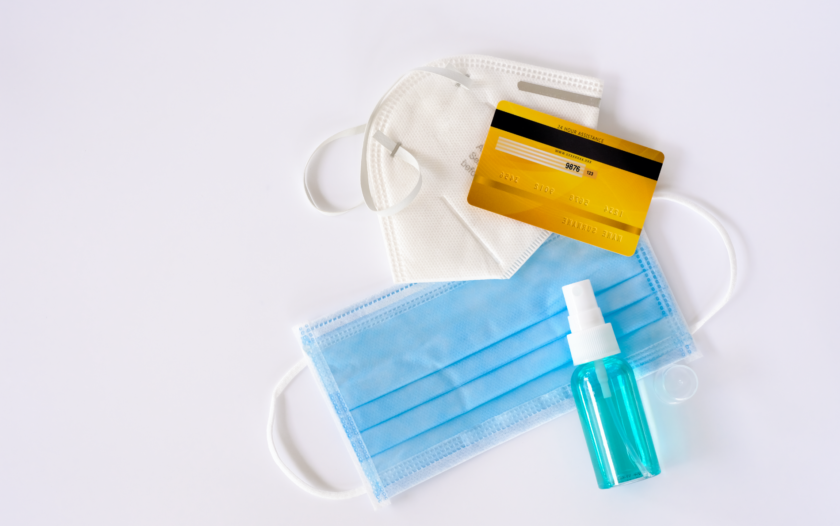 At a Glance
In 2020, many major banks and credit card companies avoided penalizing their customers for late payments or over-the-limit fees and allowed them to defer payments for two or three billing cycles.
Now, as we enter 2022, many of these types of assistance are slowing down or going away completely. But that doesn't mean people are fully financially recovered from the financial hardships due to the pandemic.
Learn more about COVID-19 credit card debt relief:
Help with Credit Card Debt During COVID-19
One of the most common messages from banks and credit card companies is if you're having trouble paying your credit card bills, contact their customer service department or your bank representative right away. They may be able to help you negotiate a payment plan or learn if you qualify for other assistance.
Generally, types of relief you can ask for include:
Lower minimum monthly payments
Waived or refunded late fees
Lower interest rates
Increased credit limit
A payment plan for balance repayment
Each of these options have pros and cons, so weigh them carefully before committing. For example:
Lower monthly payments now are great, but you'll need to make it up once the term ends, which means larger than normal payments in the future.
Getting a lower interest rate now can help you save money in the short-term, but the rate will likely return to what it was previously after a period of time.
Paying off your balance with a payment plan can be helpful, but may also mean closing the account and not using the card.
The good news is that most of these programs won't be reported to the credit reporting agencies, which means it won't negatively affect your credit score.
COVID-19 Credit Card Debt Relief Options
Each credit card company may have different debt relief options available, and they are constantly evolving. Contact your company directly to learn more about what's available today:
Before reaching out to your company, think about which type of relief would be most helpful to you. This can help the issuer give you the best relief for your own situation. Additionally, don't be afraid to use your past history as a great customer when asking for help. If you've always paid on time and in full up until now, the company may be more likely to work with you and find a solution.
Whatever relief you may be offered, be sure to get the approved changes in writing so that you have documented proof of what was agreed upon.
Questions to ask your credit card company about help with COVID-19 credit card debt relief
Most credit card companies are offering to help cardholders in need, but they can be unclear or vague about what they are offering. When you contact your company, here are a few questions you may want to ask to learn about your options:
Can I skip or defer payments? If they do allow this, make sure to clarify when you have to make up the payment, and whether the issuer will also waive the interest charges that can accumulate at this time.
Will you waive late fees? If you've skipped a payment, or are just a few days late, you may be hit with a late fee and additional interest charges. Ask if the late fee can be waived, but also ask if you'll be charged a penalty APR because some issuers will raise your interest rate when you miss a payment.
Will deferred or late payments be reported to the credit bureaus? Even if the issuer is waiving fees/interest/payments, they could still report it to the credit bureaus which can decrease your credit score.
Can you lower my interest rate? If you have excellent credit, you may qualify for a lower interest rate anyway.
Can I increase my credit limit? While it's best practice to pay off your credit card in full each month, and having a greater balance can make this more challenging, many people are relying on credit cards to pay their bills and make ends meet.
Commonly asked questions
Do creditors report late payments?
By law, a late payment cannot be reported to the credit reporting bureaus until it is at least 30 days past due. After 30 days, the debt can be reported, and your credit score may decrease for missing or making an overdue payment.