Can I Get a Credit Card Without a Bank Account?
Written by:
Megan Brame
5 min

read
251 Views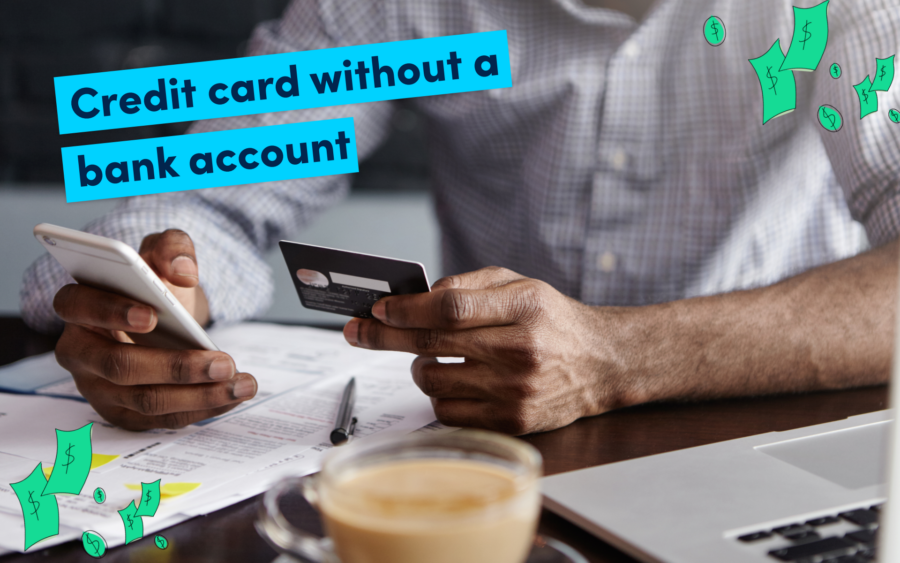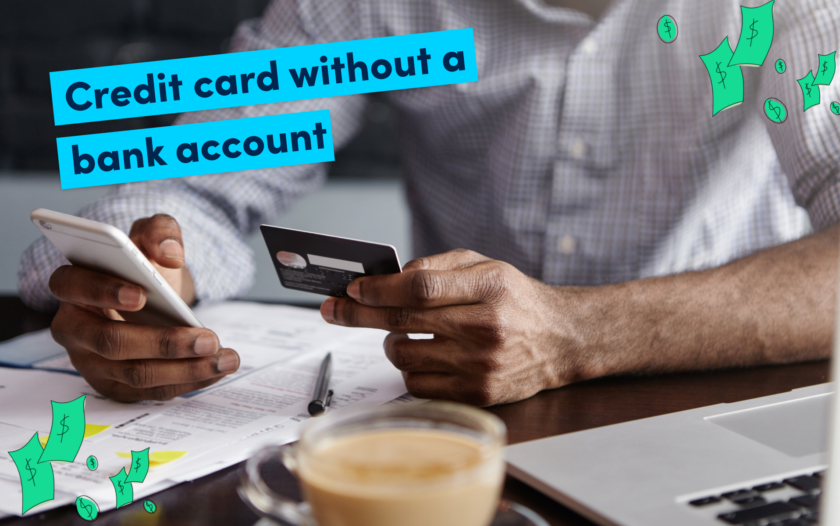 At a Glance
Most credit card issuers don't require you to have an active bank account to get approved for their cards. However, it makes paying your bills much simpler if you have one. But if you're not interested or able to get a checking or savings account opened, don't worry, there are ways you can still keep your credit cards in good standing and get your payments in on time.
In this article, you'll learn:
Do I need a bank account to apply for a credit card?
Checking or savings accounts are typically not required in order to open a new credit card, but they can make it easier to pay your bills or get rewards paid.
How to get a credit card without a bank account
1. Look for a bank that offers a secured credit card
Secured credit cards are designed for people working to build their credit scores and are excellent ways to get a credit card without needing a bank account. Secured credit cards require a cash deposit that's the equivalent of your available credit (so if you have a $300 credit line, you'll need to give a deposit of $300) and work the same as any other credit card.
No one besides you and your issuer will be able to tell the difference, and many secured cards now offer perks and benefits for active card members, making them an excellent way to get credit without needing a bank account.
2. Ask the bank directly
Some banks will be more willing to work with someone who doesn't have a checking or savings account if you apply in person at a branch. These cards will also be the best option for you since you'll have easy access to a retail location and can pay your bill in cash every month.
3. Applying for a credit card
Be prepared to come with proof of income, your ID, and a possible cash deposit. Fill out a paper application with a customer service representative and have them run the application while you're there.
You'll also want to check the fees associated with each card and make sure they're something you're comfortable paying. Look in particular at the interest rate, promotional offers, annual fees, and incidental fees (late fees, cash advances, etc.) you'll be subject to while the card is active. You should consider some of the cards included on Credello's best credit cards list but be sure to make sure they are in line with your financial needs. Look for ones that will help you build credit, and for cards that explicitly state they don't need a checking or savings account for approval.
4. Pay the bill
Once your application is approved, congratulations! You'll need to provide the cash deposit upfront before the card is activated. Most branches won't print a card directly at the location so you should expect to get your card in the mail within a few business days. If it doesn't arrive within a week, contact the issuer immediately to have them track the card or issue you a new one.
ID proof that's required to get a card without a bank account
To open a credit card you'll need some sort of government identification showing your address and recent picture.
Here are the most popular forms of ID that are usually accepted, as long as they're active and not expired:
Drivers license
State ID
Passport
While you don't need to be a US citizen to apply for a US-based credit card, it will be more difficult to get premium-tiered cards because of your lack of credit history.
Student IDs are not accepted forms of identification, unfortunately.
Advantages of having a credit card and bank account at the same bank
It's easier to pay your bills
Mobile apps will display all of your accounts, making it easier to track your finances
Any cash back rewards can be deposited directly into your bank account (depending on your Terms and Conditions)
Better offers for customers with long-standing relationships
Faster approval times
How is it easier to handle a credit card with a bank account?
Having a bank account isn't typically a requirement for opening a credit card, but it does make life easier. Thanks to mobile apps and online bill pay, credit card payments can be directly debited from your checking or savings account. Not only will this give you more time to pay (you can usually pay up to 5 pm on your payment deadline day), but you'll also have email confirmation that your payment has been received, giving you a paper trail of evidence should you need it.
How to pay your credit card bill without a bank account
1. Money order
U.S. Post Office branches all offer customers the ability to get a money order printed in person. Some grocery stores offer this service, too, at their customer service desks. Most money orders will have a small fee that's a percentage of the amount the order is being printed for, so don't forget to bring a little extra cash.
Once you've had the money order created, you'll need to drop it in the mail or at a local branch (if your credit card issuer has one nearby). Make sure you give yourself ample time for the money order to be received and processed before your payment deadline.
2. Cashier's check
Cashier's checks work similarly to money orders, but they're drawn at a bank instead of a post office or grocery store. Most banks will require you to have an account with them, but not all do. Cashier's checks may also incur a small fee to create and will also need to be mailed to your issuer.
3. Cash
Mailing cash is not advisable, so only consider this option if you have the ability to pay cash in person directly at a branch. Some issuers will have retail branches (like Chase, Capital One, and Citibank) that will accept credit card payments in person, but other cards, such as American Express or Discover, currently don't offer the option for paying in person. For Amex or Discover, it's probably best to send them a money order or cashier's check, though Western Union may also be an option.
FAQs