How to Earn Frequent Flyer Miles?
Written by:
Megan Brame
3 min

read
214 Views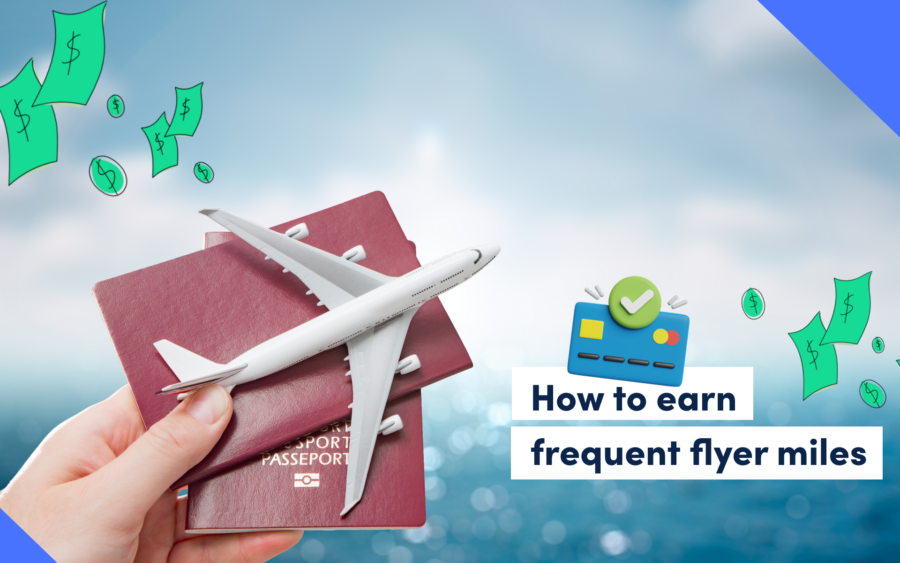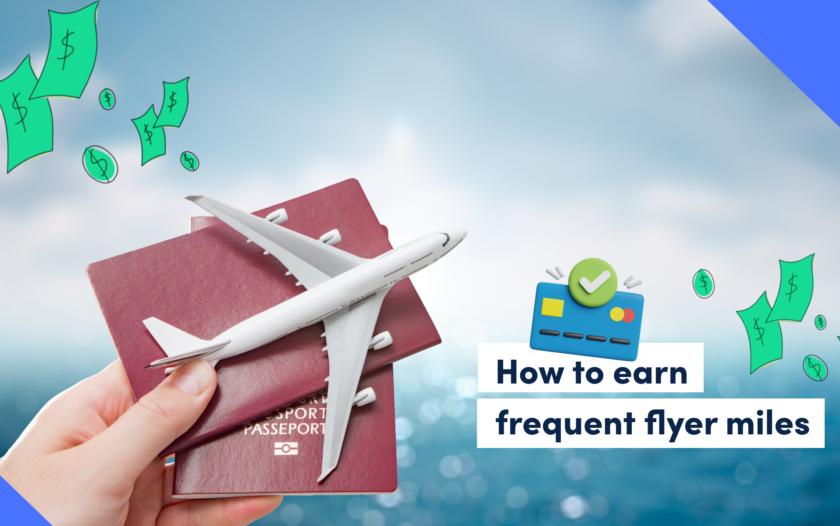 At a Glance
Frequent flyer miles are an excellent way to get rewarded for your loyalty to an airline that gets you premium status, free perks, or even free flights. Here are a few tips for how to accrue as many frequent flyer miles as possible and ways you can use them to your advantage.
In this article, you'll learn:
Ways to earn frequent flyer miles
Earning frequent flyer miles has become a strategic way for travelers to make the most of their journeys. There are several avenues to accumulate these valuable miles, often resulting in cost savings and enhanced travel experiences. Here are some of the most viable options:
1. Through flights
Any airline with a loyalty program will automatically award miles to travelers who are part of the program. To receive frequent flyer miles you'll need to sign up for an account and link any upcoming flights to your new profile.
Some airlines may not honor miles that are accrued via third-party booking sites, so check your terms and conditions first to make sure you're getting the points you deserve.
2. By using credit cards
Most of the major airlines have some type of credit card partnership with a major bank. Owning that card will help you automatically accrue miles for every purchase you make on the card, with some purchases earning even more miles based on the spending category.
Plus, owning the branded credit card will most likely get you some extra perks like priority boarding, free checked bags, and discounted drinks or food.
3. Buy, transfer, or pool miles
Most airlines will offer you the chance to buy packages of miles directly from them. These deals are often in increments of 100 miles or so and typically aren't a great value unless you're a little short of the number you'll need for a free ticket.
Airlines will also offer some flyers the option of transferring their miles to other accounts or pooling miles together for households.
4. From shopping and dining expenses
Even if you don't hold a branded credit card there are still ways you can earn miles through your purchases. Delta, for example, had a partnership with Lyft where every ride would earn customers Delta Skymiles for free.
Some of the major airlines now also have their own shopping portals that let you buy the things you need and earn miles, too! The portals are also great for checking out local restaurants that let you accrue miles simply by dining in or ordering takeout.
5. Transferable currencies
Transferable currencies are credit card reward points that can be converted into an airline's proprietary miles system. Savvy credit card users will accrue these points via sign-up bonuses that offer a significant chunk of points just by hitting minimum spending requirements. Once the sign-up bonus clears, they'll then convert these points to airline miles and use them to earn seriously discounted, or even free, flights around the world.
6. Different airline partners
Many airlines have joined together to increase the availability of flights for customers, making it easier to arrive at your destination on one trip. SkyTeam, OneWorld, and Star Alliance are all popular programs that let you redeem branded miles across multiple airlines.
How to redeem airline miles?
1. Through loyalty programs
Any airline website will have quick access to its loyalty program, allowing you the chance to log in and automatically redeem any outstanding miles towards your next trip.
2. Through credit cards
Your branded credit card will most likely have an online shopping portal that lets you use your miles for purchases like flights, hotels, and even gift cards.
Are airline miles worth it?
Airline miles are a great way to passively earn free or discounted flights just by making your everyday purchases. However, keeping track of them and redeeming them for the maximum amount can get tricky, especially around popular times of year to fly and to popular vacation spots.
Related: Should You Get an Airlines Credit Card?
FAQs