What You Need To Know About an Online Shopping Cash back Credit Card
Written by:
Malory Wood
3 min

read
2730 Views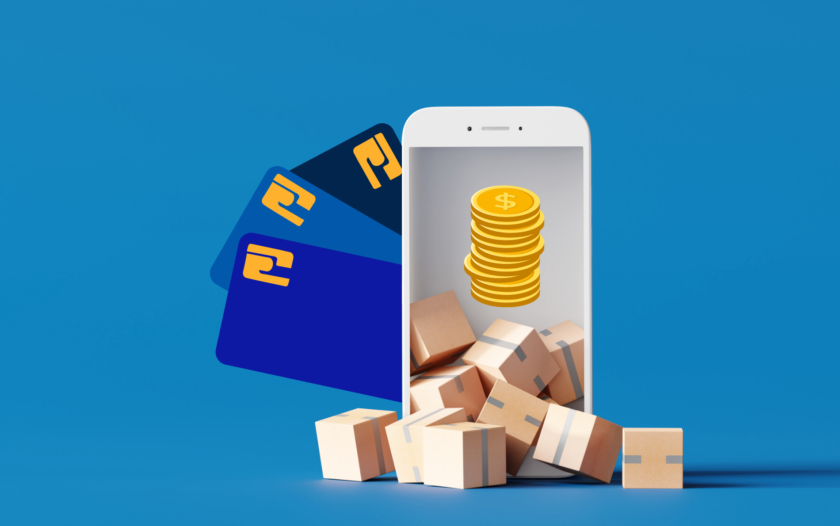 At a Glance
As the world continues to turn digital, many have opted for online shopping. Online shopping is great for:
Shopping from the comfort of your own home
Not having to go into crowded stores
Saving money
Cash back online shopping credit cards are quickly growing in popularity as purchasing items from websites becomes second nature. Using online credit cards can be a great way to get rewards for your regular online purchases.
Here are the facts you need to know about online shopping cashback credit cards:
What is an online cash back shopping credit card?
Credit cards can come with special rewards. For example, when you purchase an item online, you can receive special benefits when purchasing with an online cash back shopping credit card. Every dollar you spend is attributed to the cash back you can receive.
What better way to maximize your spending by receiving cash back from your online shopping? When you purchase goods or services online using an online shopping credit card, you will be rewarded.
How to select the online shopping cash back credit card?
There are several factors to consider when looking for an online shopping credit card with cash back rewards. The most important include:
What is the cash back rate?
Is there an annual fee?
Is a signup bonus offered?
How much hassle will you go through to get more cash back?
Look for cards that earn bonus rewards
When you purchase online, you want to get as many rewards as possible. Look for credit cards that will earn you bonus rewards on top of the general rewards.
Be aware of credit card fees
Some credit card fees are hidden. Do your due diligence when shopping around for a new online shopping credit card.
Look for a card that offers a shipping benefit
Many cards offer "no-rush shipping" and will reward you for choosing this option. Other cards offer free shipping when you use the card affiliated with their business.
Best credit card offers/Features for online shopping
The next step is to consider which card is right for you. Determine what specific rewards you are looking for. If you shop at a specific online store more than others, it may be wise to apply for a credit card that is distinctly for that company to maximize your cash back earning potential.
You can also look for cards that offer:
Protection from unauthorized use
Some credit cards offer $0 liability for unauthorized purchases.
Online chat
Having access to employees online can help answer questions about your purchases.
Virtual card numbers
Cards that offer virtual card numbers allow you to use a one-time use credit to protect your data as you shop.
Ability to lock your account
Having the ability to lock your account prevents online hackers from using your credit card and running up your tab.
Bonus rewards for online spending
The most popular credit cards offer bonus rewards for online shopping in certain spending categories.
How to keep credit card information safe while online shopping
Shopping online can be dangerous. The most important thing to do is to ensure you are on a real, reputable website before you make purchases. Ensure the "HTTPS" is in front of the website domain name.
You can also use a temporary credit card number that is a one-time use so no hackers can steal your credit card number. You may be restricted to a limited number of transactions, but it works wonders in preventing your card number from being compromised. In addition, online shopping cash back credit cards have several safety measures put in place.
FAQs
How to get money back from online shopping?
When you receive your statement, it will inform you how much cashback you have received on your credit card. You then have the option to apply the cash back to a future online shopping purchase.
Can I get a credit card for online shopping with bad credit?
Yes! Several options exist for users who have poor credit. You may pay higher interest rates, yet you are eligible to apply.
Does cash back work for online purchases?
Yes! Cash back is an option for specific credit cards for online shopping. Be sure to research the rewards for each specific credit card to ensure you get the cash back rate that works best for you.