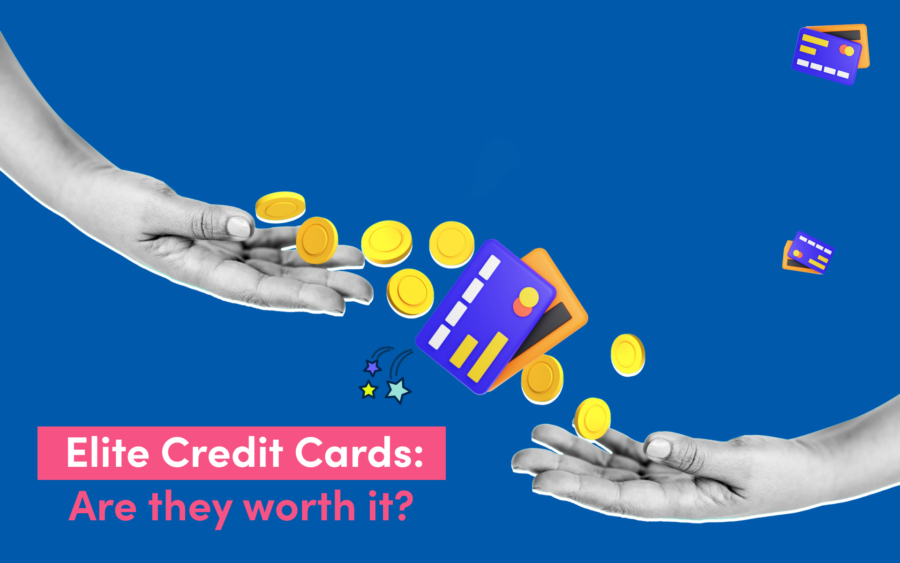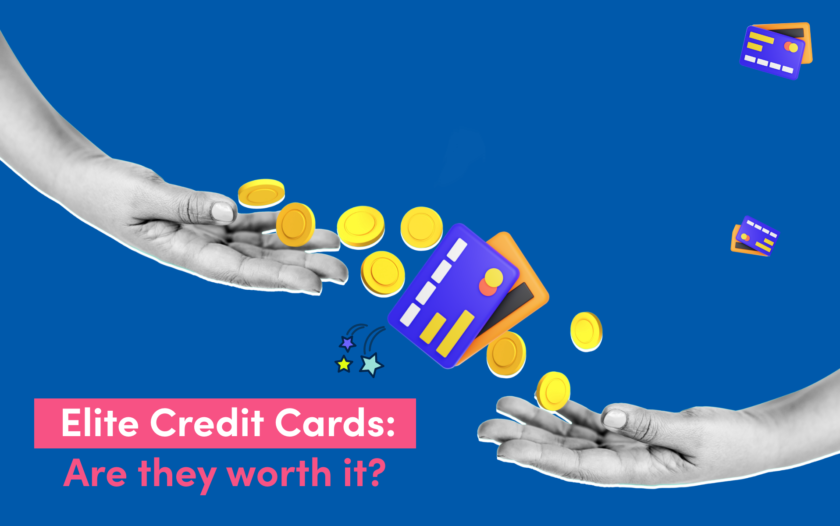 At a Glance
Elite credit cards, also known as premium or high-end credit cards, come with a range of exclusive benefits and privileges. While these cards offer enticing perks, such as exclusive travel benefits, exciting membership offers, and access to special events, they also have drawbacks. High annual fees, the fine print on perks, and high APR and other rates are some disadvantages of elite credit cards. Choosing the right elite credit card requires careful consideration of the premium perks desired, the type of rewards preferred, and benefits that align with existing travel plans. For those who are not keen on elite credit cards, there are alternative options available as well.
In this article, you'll learn:
Why should one get an elite credit card?
1. Exclusive travel benefits
Elite credit cards often provide extensive travel benefits, including airport lounge access, complimentary hotel stays, travel insurance, and airline fee credits. These perks can enhance the overall travel experience and provide added convenience and luxury.
2. Exciting new membership offers
Premium credit cards frequently offer exclusive membership programs that provide access to unique experiences, such as VIP treatment at top hotels, priority booking for events, and personalized concierge services. These offers can elevate one's lifestyle and make everyday activities more enjoyable.
3. Access to special events
Elite cardholders may receive invitations to exclusive events, such as concerts, fashion shows, and sporting events. Attending these events can be a memorable experience and an opportunity to network with like-minded individuals.
$695
The annual fee of the most premium card on the market – the Platinum Card from American Express.
FinFact
Disadvantages of elite credit cards
1. High annual fees
Elite credit cards often come with substantial annual fees, which can range from a few hundred to several thousand dollars. These fees may outweigh the benefits for some individuals, especially if they do not fully use the card's perks.
2. Fine print on perks
It is crucial to read the fine print on the perks offered by elite credit cards. Some benefits may have restrictions, blackout dates, or require extensive spending to unlock. Failure to understand the terms and conditions may result in disappointment and underutilizing the card's advantages.
3. High APR and other rates
Elite credit cards often have higher interest rates than regular credit cards. Late payment and foreign transaction fees can also add to the overall cost. Cardholders who carry a balance or frequently use their card for international transactions should consider these factors.
How to choose an elite credit card?
1. Decide what premium perks you want to take up
Identify the benefits that are most appealing to you. Whether it's travel-related perks, concierge services, or exclusive events, understanding your preferences will help narrow the options.
2. Type of reward you want
Consider the rewards that align with your lifestyle and spending habits. Some elite credit cards offer cashback, while others provide travel points or airline miles. Choose a card that offers rewards you can maximize and enjoy.
3. Look for benefits that align with existing travel plans
If you have specific travel plans, such as a preference for certain airlines or hotel chains, seek an elite credit card that offers benefits and partnerships aligned with your preferences. This way, you can make the most of your travel experiences.
4. Compare bonus with other top cards
Before committing to an elite credit card, compare the sign-up bonuses, rewards structures, and annual fees with other top-tier credit cards. This research will help you determine which card provides the most value for your needs.
Alternatives to elite credit cards
For individuals who find the high annual fees and requirements of elite credit cards unsuitable, there are alternative options available. Some credit cards with lower annual fees still offer excellent perks, such as premium travel benefits, cashback rewards, and exclusive discounts. Exploring these alternatives can provide comparable benefits without the hefty price tag.
Elite credit card suggestions
Card Name
Annual Fee
Earning potential
Benefits
Drawbacks
Chase Sapphire Reserve
$550

10x total points on hotels and car rentals when you purchase travel through Chase Ultimate Rewards®
5x points on flights when you purchase travel through Chase Ultimate Rewards®
Earn 3x points on other travel worldwide, on dining at restaurants, including eligible delivery services, takeout, and dining out.
1 point per dollar spent on all other purchases.

$300 annual travel credit, Complimentary Airport Lounge Access, Global Entry or TSA PreCheck® or NEXUS Fee Credit, etc.

The Platinum Card® from American Express
$695

5x points on flights booked directly with airlines or Amex Travel and on hotels booked through Amex Travel
1 point per dollar on all other purchases

$200 Hotel Credit, $200 Airline Fee Credit, $200 Uber Cash, $189 CLEAR® Plus Credit, Fee Credit for Global Entry or TSA Precheck®, Marriott Bonvoy™ Gold Elite Status, Hilton Honors Gold Status, $240 Digital Entertainment Credit, Walmart+ Monthly Membership Credit, $300 Equinox Credit, SoulCycle At-Home Bike Credit, and more.

U.S. Bank Altitude Reserve Visa Infinite® Card
$400

5X points on prepaid hotels and car rentals booked directly in the Altitude Rewards Center
3X points on eligible travel purchases and mobile wallet spending

Priority Pass Select membership, Up to $325 in annual credits for eligible travel purchases and dining, takeout and restaurant delivery purchases, TSA PreCheck® or Global Entry® statement credit

Requires U.S. Bank relationship

Capital One Venture X Rewards Credit Card
$395

10X Miles on hotels & rental cars booked through Capital One Travel
5X Miles on flights booked through Capital One Travel
2X Miles on all other purchases, every day

10,000 Miles
Anniversary Bonus, $300 Annual Travel Credit, $100Global Entry or TSA PreCheck® Credit, Priority Pass Select membership, and more

Must use Capital One Travel to receive annual statement credit

Hilton Honors American Express Aspire Card
$450

14X points on Hilton Hotels & Resorts
7X points on flights booked directly with airlines or AmexTravel and car rentals booked directly with select car rental companies, on Dining at U.S. restaurants, including takeout and delivery.
3X points on other eligible purchases.

Hilton Diamond status, Annual Free Night Reward, $250 Hilton Resort Statement Credit, and more

Limited to using points within the Hilton network

Marriott Bonvoy Brilliant™ American Express® Card
$650

6X on Marriott purchases
3X points at restaurants worldwide and on flights booked directly with airlines.
2X points on all other purchases.

$300 Dining Statement Credit, Free Night Award, $100 Marriott Bonvoy® Property Credit, Marriott Bonvoy® Platinum Elite Status, and more.

Limited to using points within the Marriott Bonvoy network
FAQs