All You Need to Know About RV Loans
Written by:
Caitlyn Callahan
7 min

read
1043 Views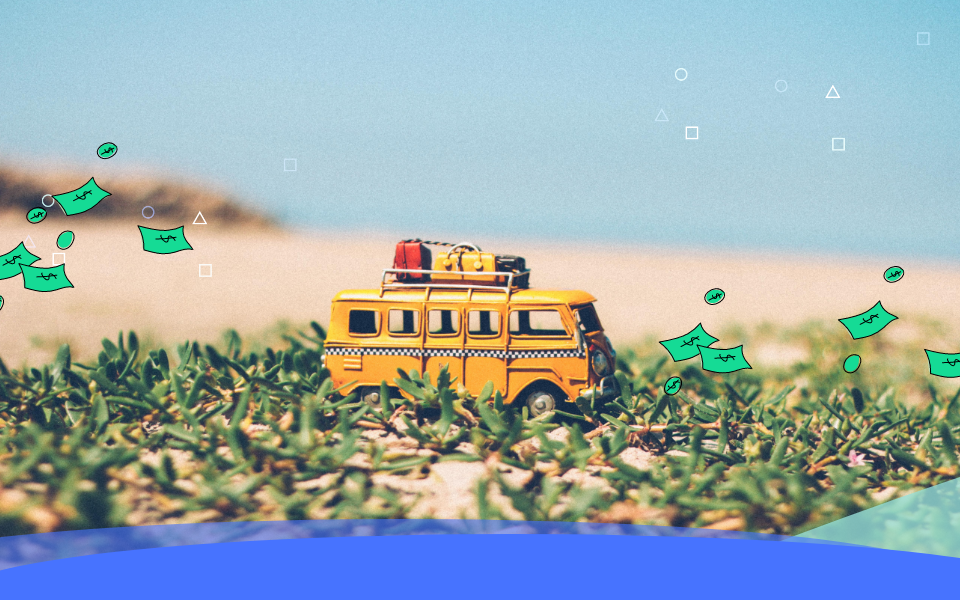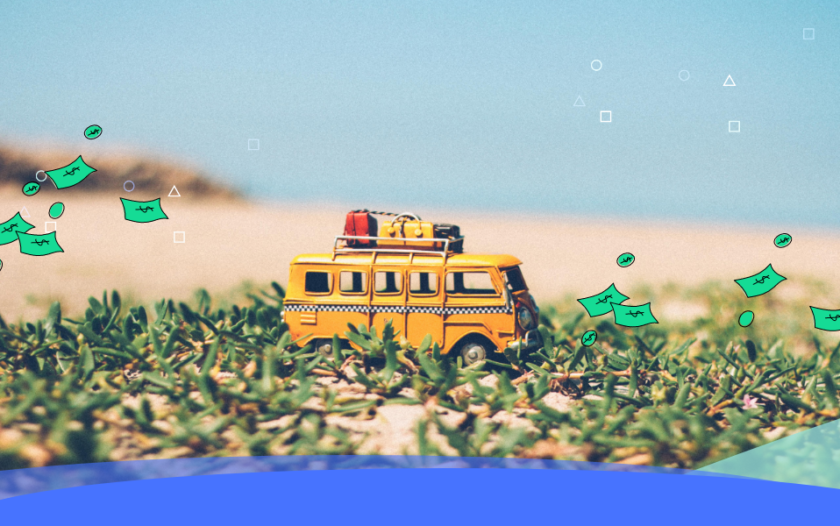 At a Glance
A recreational vehicle, or RV, can be a great way to travel, vacation, and see the country without the hassle of flying or having to book hotels. With built-in accommodations like bedrooms, bathrooms and kitchens, RVs can even serve as a primary residence. However, they come with a massive price tag, costing hundreds of thousands or even millions of dollars.
Most consumers must finance an RV, which is why many lenders offer RV loans. Read on to learn more about:
What are RV loans?
An RV loan is a type of loan that can be used to purchase a new or used recreational vehicle, such as motorhomes, fifth-wheels, travel trailers, pop-up campers, and in some cases, horse trailers. Not all institutions offer RV loans and there are typically stricter limits and borrower requirements, but these loans have more flexible rates and terms (typically one to 20 years), as well as larger loan amounts.
For smaller RV purchases you may be able to use a personal loan instead, but for the purposes of this article we will focus on RV loans designed to purchase a new or used RV.
How do RV loans work?
An RV loan works like any other consumer loan, though the funds must be used to purchase an RV. Once you choose a lender, you'd apply for the loan and either be approved or denied. You'd get preapproved to borrow a certain amount and if approved, the loan funds would be sent directly to the dealership and you'd pay the loan back to the financial institution over a period with interest.
RV loans are secure, which means the RV is used as collateral to back the loan. If you don't make payments, the lender can seize the RV.
The type of RV, your credit score, size of the loan, down payment, and other factors will help you determine which lender is right for you, as not all lenders will finance every type of RV. Additionally, it makes a difference if you plan to use the RV as a primary residence.
Know that RV loans typically require a down payment – usually 10% to 20% – and the lender may also require an inspection. Be sure you know all the requirements from your lender to avoid any penalties.
Where can I get an RV loan?
When shopping for an RV loan, you have three primary options:
1. Traditional lender
Some banks and credit unions offer RV loans to borrowers, though not all do so be sure to do your research. If you aren't sure how much of an RV you can afford or how much you want to spend, you can get preapproved to borrow a certain amount to help you set your budget. Depending on the institution, you'll either get the loan funds to use to purchase the vehicle, or you'll finance the RV, the funds will get paid to the dealer, and you'll repay the financial institution over time.
2. Online lender
Like a traditional lender, online lenders can be another option. Typically, more flexible with requirements and loan uses, you can also get prequalified which gives you an estimate of the loan amount, rate, and payment you'd be approved for.
3. RV dealership
This is possibly the easiest way to get an RV loan once you've decided on a vehicle to purchase. Similar to car financing, the RV dealer will usually give you a few financing options either through in-house financing or partnerships with other lenders. Using the dealership may give you more flexibility on the vehicle price or APR, though the APR may be higher than other financing options.
How to get an RV loan?
If you're ready to finance a new or used RV, these are the steps you'll likely have to follow:
1. Determine your budget
RV costs can range from a few thousand dollars to $1 million depending on the year, type, size, and other factors like add-on features, interior finishes, and more. Before even thinking about financing or starting shopping for an RV, you first need to determine your budget. To do this, think about what you want in an RV, how you plan to use it, how big you want it to be, and other features. Research the average cost of RVs that meet those requirements, so you have an idea of what you'll be paying. Determine whether that fits your budget and if necessary, reevaluate.
You can also review your finances and decide how much extra room you have in your budget each month for an RV loan payment. Work backwards to determine how much of an RV you can afford.
Keep in mind that aside from the cost of the RV itself, you'll also need to budget for 9insurance, maintenance, storage, fuel, and other expenses.
2. Check your credit score
Like other types of loans, your interest rate will partially be determined by your credit score and history. To qualify for the best rates, you'll want to have an excellent credit score. In most cases, lenders prefer borrowers to have a score of at least 700 or higher.
If your score needs improvement, take some time to do so prior to applying for a loan. Be sure to make bills and debt payments on time and try to pay down some of your outstanding debt.
Related: Credit Score Ranges
3. Save a down payment
Most RV dealerships require a down payment of at least 10% of the purchase price. Others may prefer more. Start saving for this down payment as soon as possible to ensure you have enough when you're ready to make the purchase. Additionally, a larger down payment means you must borrow less, which can lower your monthly payments and decrease your interest rate, as well as the overall cost of the loan.
Plus, a larger down payment can also increase your chances of loan approval because you'll be borrowing less and appear less risky to the lender.
4. Decide which type of loan you want
Based on your budget, determine whether an unsecured, smaller personal loan will fit your needs or if you'll need a secured RV loan.
5. Compare lenders
If you finance through the dealer, they will give you options through their partners or in-house financing. While this is the easiest way to get a loan, rates and terms may not be as good as alternatives. Understand what financing your dealer offers, but also compare online or traditional lenders. Get preapproved if you can for a more accurate estimate of what you'll qualify for.
When comparing lenders, look at factors such as:
Loan minimum and maximums
Loan purpose restrictions
Borrower requirements
Interest rates/APR
Customer service
Loan terms
6. Negotiate for your RV
Most dealers will allow customers to haggle on the final price of an RV. Before you complete the purchase, try to get the best price possible. You may be able to get the price down as much as 20% or 30% depending on the dealer. Also ask about other incentives you can take advantage of, such as free maintenance or feature upgrades.
Can I get an RV loan with bad credit?
It's not impossible to get an RV loan with bad credit, but it's much more difficult. Borrowers with scores of at least 700 or higher will have an easier time getting approved. Note that even if you are approved for a loan, you'll likely have a higher interest rate and less favorable terms.
Difference between RV loans and car loans
There are a few differences between RV loans and car loans, including:
RV loans can be used to purchase vehicles that don't have an engine, such as a horse trailer or fifth wheel.
RV loans are much larger, as RVs can cost hundreds of thousands or even millions of dollars.
RV terms are longer since the amounts are also typically larger.
Auto lenders don't care how often you use your vehicle, but RV lenders often need to know how you'll use the RV as well as how often.
Auto loans cannot be used to purchase an RV, and vice versa. There are typically requirements or limitations for how the funds can be used.
FAQs