Upgrade: Personal Loan Review

Personal LoansPersonal Loan ReviewsUpgrade
Upgrade:
Personal Loan Review

The basics
Max. DTI Debt to Income Ratio
60%
Origination Fees
2.90% – 8%
Good for:
Low loan amount
Our verdict
If you're only looking to borrow a small amount, Upgrade is a solid choice with loans as low as $1,000. Upgrade also offers loans to those with bad credit, and even if you don't qualify on your own, you can use a cosigner or coborrower. On the flip side, Upgrade charges lots of fees and only has two repayment term options.
Apply Now
Loan Amounts
$1,000 to $35,000
Time to funding
4 business days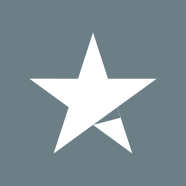 Trustpilot


J.D Power 2019 U.S. Personal Loan Satisfaction Study, Customer Satisfaction Index
–
Full review
Lender description Upgrade is an online and mobile banking service that offers affordable loans and credit cards to help consumers make wise financial decisions.
Best used for
Credit card refinancing
Debt consolidation
Home improvement
Large purchases
Pros & cons
Low minimum loan amount (starting from $1,000) compared with other lenders

Allows cosigners or coborrowers

Offers hardship program

Low credit score eligibility requirements
Charges numerous fees, including origination fee (up to 8%), late fees, and returned payment fees

Only offers two loan repayment terms (36 or 60 months)

Doesn't offer direct payment to creditors with debt consolidation loans
Most suitable for
Consumers looking to borrow a small amount
Consumers with bad credit
Consumers who need a cosigner or coborrower
How to qualify You'll need a FICO score of at least 620 and a debt-to-income ratio of 60% or lower.
How to apply Apply online in three steps by checking your rate, choosing your offer, and getting your funds. You'll need to be at least 18 years old and a resident of the United States.
Footprint Upgrade is available nationwide.
Loan example If you're approved for a $10,000 loan with a 17.98% APR and 36-month term you'll have a one-time origination fee of 5% ($500). You would have $9,500 deposited directly into your account after the origination fee and your monthly payment would be $343.33 over the loan term.