SoFi: Personal Loan Review

Personal LoansPersonal Loan ReviewsSoFi
SoFi: Personal Loan Review
The basics
Estimated APR
5.99% – 18.53%
Max. DTI Debt to Income Ratio
–
Good for:
High loan amounts available, No fees
Our verdict
SoFi's unemployment protection is a rare feature that could be particularly handy amid the predominance of job losses stemming from the coronavirus pandemic. That said, their loans require good-to-excellent credit scores and have a high minimum loan amount of $5,000.
Apply Now
Loan Amounts
$5,000 to $100,000
Time to funding
6 – 11 business days (up to 15 if self-employed)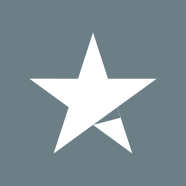 Trustpilot


J.D Power 2019 U.S. Personal Loan Satisfaction Study, Customer Satisfaction Index
Index
856/1000
Full review
Lender description SoFi, which stands for Social Finance, Inc., was founded by Stanford business school students and has a corporate mission of helping customers achieve financial independence.
Best used for
Debt consolidation
Home improvement
Moving and relocation
Medical expenses
Pros & Cons
Autopay discount on interest rates

Offers unemployment protection

High loan amounts available (up to $100,000)

Allows cosigners or coborrowers
High credit score requirement

No refinancing options

Doesn't offer direct payment to creditors with debt consolidation loans

High minimum loan amount ($5,000)
Most suitable for
Consumers with good-to-excellent credit scores
Consumers looking to borrow larger amounts
Consumers who need a cosigner or coborrower
How to qualify You'll need to meet minimum age requirements as determined by the state you live in and provide proof of residence and income/employment. Loan eligibility depends on several other factors including financial history, credit score, and debt-to-income ratio.
How to apply Apply online by creating a SoFi account and providing basic personal information.
COVID-19 resources SoFi offers a guide to navigating COVID-19 and your finances. Those who have been affected by COVID-19 may be eligible for a payment deferral (login required).
Footprint SoFi personal loans are available in every U.S. state except Mississippi.
Loan example For a four-year $30,000 personal loan at an APR of 8.03%, you'd make 48 scheduled monthly payments at $732.81 with a total payment of $35,174.89.