Personal Loan After a Bankruptcy
Written by:
Malory Wood
3 min

read
1977 Views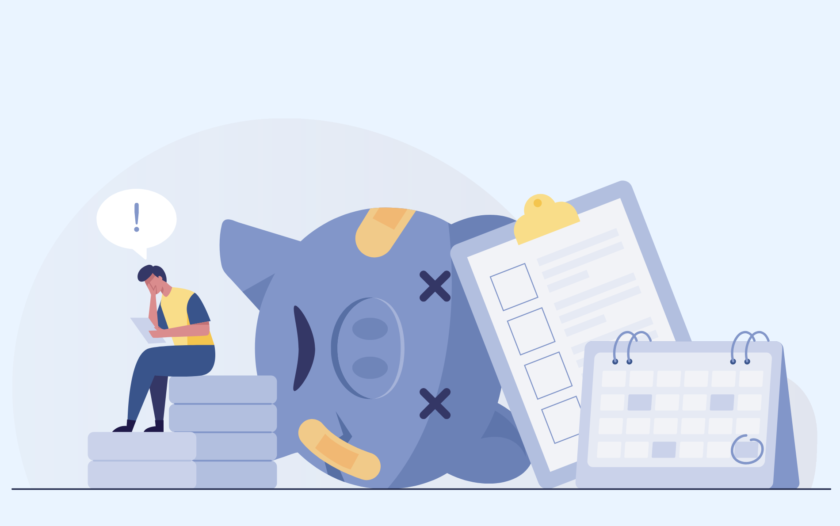 At a Glance
Filing for bankruptcy is a good way to wipe out long-standing debt. It should be handled as a "last resort" option to reset your financial means. Although bankruptcy assists in making your new financial standing more manageable, there are consequences that can continue to impact you.
Your credit score will undoubtedly be negatively affected by declaring bankruptcy. This poor credit can make it harder for you to obtain financial assistance—such as a personal loan.
Here is everything you need to know about how to get a personal loan after filing for bankruptcy:
Where to get a personal loan after bankruptcy
You have several options if you are looking to obtain a personal loan after filing for bankruptcy. These personal loan providers may be willing to accept your application regardless of Chapter 7 or 13 on your credit report:
Monevo
Opploans
CashNetUSA
Check City
Cashadvance.com
OneMain Financial
Mariner Finance
How to get a personal loan after bankruptcy
Personal loans may be almost impossible to obtain with bankruptcy on your credit. However, do not give up hope! There are several means to go about obtaining a personal loan—even with bankruptcy on your credit.
Shop around
Start shopping around for lenders who offer credit loans to people with poor credit. Compare the interest rates and what you need to be eligible for a personal loan. Look for the lowest rates available in addition to the lowest fees.
Get prequalified for multiple loans
After shopping around multiple lenders, apply to get prequalified for a personal loan. This may not affect your credit, which in turn helps you find the right personal loan lender with the lowest APR—or annual percentage rate.
Analyze loan offers
Now you can take all of the information you received from the multiple lenders' offers and assess them thoroughly. Determine which loan offer, including terms and fees, is best for your unique needs. You can also use a loan payment calculator to assist you.
Choose your loan
Out of all of the offers, now is the time to choose the personal loan that works best for you. Once you submit your final application after getting prequalified, you will receive your locked rate after they pull your credit.
Get funds and start paying
After you agree to the personal loan terms, you will receive the funds. Your funds will be distributed in one large sum. Begin immediately paying back the debt after you receive your first payment notice. Do not skip a payment!
Alternatives to a personal loan
If a personal loan is not in the cards for you, you may have alternative options. They include:
Secured credit cards
A secured credit card is a great alternative to a personal loan. It requires a refundable cash deposit to begin to rebuild your credit and trust from the bank. The amount you put as a deposit is the bases of your credit card limit.
Co-signer loans
You have the option to find a co-signer to have a better shot at obtaining a personal loan after a bankruptcy. You also may be eligible for a lower interest rate than on your own. Find a co-signer with good credit and stable income for your best odds.
Home equity line of credit
You can borrow money on an as-needed basis from your home's equity. You will be required to at first pay interest, then the draw period ends and you're only responsible for paying off the principal and interest balances.
FAQ
How long after bankruptcy can I get a personal loan?
The length of time is dependent on the type of bankruptcy. You may want to wait 1 to 2 years after your bankruptcy is discharged to apply for a personal loan. However, you can apply for a personal loan at any time—but be prepared to be denied or pay a high interest rate. You may apply quicker if you file a Chapter 7 bankruptcy as you can expect to wait only four to six months for your bankruptcy to be discharged.
Bottom Line
Getting a personal loan after bankruptcy is not impossible. Shop around for the lowest rates and fees to see if you are eligible for a personal loan.
Lenders are more willing to help those who have filed for bankruptcy if a letter of explanation is filed with the application. Detail how you intend to remedy the bankruptcy and prove you have the income to pay back your new personal loan.