What are Emergency Travel Loans and How to Get One?
Written by:
Trevor Mahoney
4 min

read
121 Views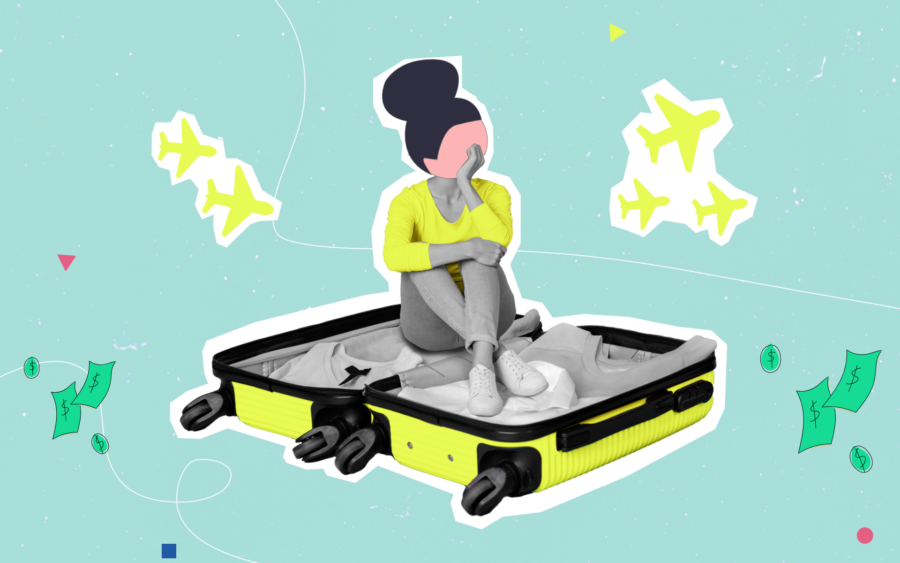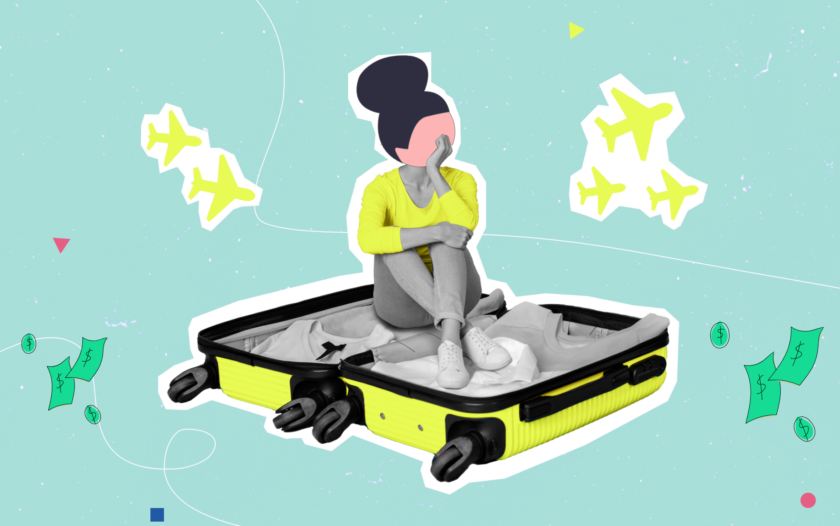 At a Glance
It's no secret that vacations have gotten exponentially more expensive in recent years. However, finding yourself strapped for cash while in the middle your travels can be a worrying experience. Whether due to budgeting issues or general financial struggles, an emergency travel loan can potentially help you cover your expense and get back home.
In this article, you'll learn:
What are some of the emergency travel expenses you may face?
When traveling, there are a number of expenses that can pop up which you were not prepared for when setting your budget. Learning what these common expenses are can help you to be better prepared:
Expenses related to injury while traveling
Higher than normal cell phone roaming costs
Unexpected hotel and lodging fees
Foreign transaction fees piling up
Unexpected excursions or trips
Loosing access to your wallet
Can you use personal loans for funding emergency travel?
Finding yourself on vacation and in need of cash will undoubtedly be a worrying experience but using a person loan for emergency expenses is an excellent strategy. With loan amounts ranging from $1,000-$100,000 and interest rates varying from 6%-36%, a personal loan can give you more than enough money to get back home.
Cover your expenses with an emergency personal loan.
Use an emergency loan to meet financial obligations.
How to apply for an emergency travel loan?
For any traveler, it's important to know what information will be required when applying for a personal loan to fund emergency travel items. Understanding what will be needed on your behalf will help speed up the entire approval process:
1. Do your research
Never settle on the first lender you see who is willing to offer the sum of money you need. When considering how to gain emergency travel funds, consider a variety of different lenders to see who will offer the best deal. If possible, submit for prequalification so that you can see the specific details of a loan offer that you may receive.
2. Prepare documents
Once you settle on a lender who you want to apply with, you will need to gather information. This information will include both personal and financial pieces such as:
Your legal name
Your current legal address
Your social security information
Your income level and proof of income
All of the above pieces of information will be used to determine your approval or denial, as well as the loan terms you are offered if approved.
3. Apply online or in person
Finally, once all documents are gathered, you can apply online or go in-person to a lender in your area, such as a bank or credit union. In many cases, approval or denial may be nearly instant, which is particularly helpful for emergency reasons.
Benefits of emergency travel loans
Emergency travel loans have a number of benefits to consider when looking at different financing options. Most prominently:
Quick and easy access to the cash you need
Most emergency loans are unsecured and will not require collateral
Emergency travel loans often are for small amounts, which means there won't be a lot to repay
Interest rates can be extremely fair depending on your credit
Why personal loans are a good option for emergency travelling?
Personal loans, in particular, are excellent options to consider when trying to look for emergency travel money. This is due to the fact that personal loans are often for small amounts, with some starting at as little as $1,000, and with interest rates as low as 6%. This beats out the majority of other loan types and with a tenor ranging from two to seven years, personal loans give borrowers plenty of time to repay the loan.
Other funding options for emergency travel
In some cases, you may have decided that using emergency military travel loans or emergency personal travel loans isn't the right choice for you. Fortunately, there are a number of alternative options to consider that can also provide you with the funds you need:
1. Car title loans
Car title loans are a short-term loan option that provides a small sum of money with a quick tenor for repayment. They are secured loans, with the security being the title to your vehicle. If you fail to repay the loan, typically within 30 days, the lender will repossess your vehicle by not returning the title.
2. Home equity loans
Home equity loans are larger, longer-term loans that allow a borrower to take out money that is collateralized by the equity they have in their home. Most lenders allow a borrower to take out 80-85% of the equity they have, minus anything remaining on the mortgage. This means that loan amounts can be in the hundreds of thousands, making this option better for serious travel expenses.
Learn more: How Does a Home Equity Loan Work?
3. Installment loans
For those who may not want monthly consistent payments on a loan, installment loans allow you to make a number of scheduled payments, typically two or more, for a set amount of money. The tenor for these loans can be as short as 30 days or as long as 30 years, with loan amounts ranging depending on the need of the borrower.
Compare: Installment Loans
4. Credit cards
Finally, credit cards can be a smart option for financing emergency travel funds, so long as you can repay the amount quickly. Credit card APRs are extremely high, unless you have a 0% introductory APR, which means that interest will accrue fast if you are not careful.
Related: Best Travel Credit Cards for Every Traveler
FAQs
Yes, emergency loans can certainly be used to fund international travel expenses. In fact, the U.S. government offers relief options themselves to Americans who can prove they have no other financial assistance while abroad and that they need to get home.

American citizens must exhaust all other options before the U.S. embassy will loan money, meaning it will only occur in special circumstances.

If you are traveling abroad and run out of money, choosing to take out a personal loan is an excellent option to consider. With loan amounts ranging from $1,000-$100,000 and interest rates as low as 6% for good credit, a personal loan can get you the funds you need.