Getting a Home Equity Loan
Written by:
Molly Elwood
4 min

read
5658 Views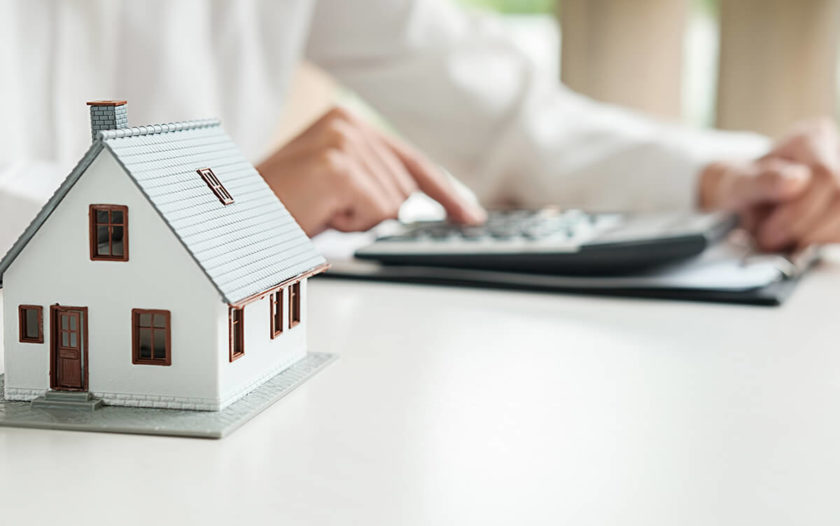 At a Glance
Many homeowners use their home's equity to cover big expenses because a home equity loan offers lower interest rates than personal loans or credit cards.
Here are the most important steps you should follow to get one:
Understand the pros and cons
Determine if you qualify
Compare at least 2-3 lenders
Check for red flags
Gather paperwork and apply
How Does a Home Equity Loan Work?
A home equity loan uses your home as collateral, and you pay the loan back in fixed monthly payments. The amount you're able to take out depends on your credit history, income, and your home's current market value.
Pros of home equity loans
Predictable monthly payments with a defined schedule
Fixed interest rates
Tax-deductible if used for home improvement purposes
Cons of home equity loans
If you fall behind on payments, you can lose your home
It's another mortgage to pay
You have to pay closing costs and fees
Important Factors to Consider Before Applying
How much can I borrow?
Banks will let you borrow up to 80% of your home's equity. So, if you have $80,000 worth of equity in your home, you'll qualify for a $64,000 loan ($80,000 x 0.80=$64,000).
Will a home equity loan hurt my credit score?
Temporarily, yes. Expect a minimal decrease in your credit score after you apply for a home equity loan.
How do I pay back a home equity loan?
You pay back a home equity loan at a fixed interest rate in regular monthly payments. So, month to month, you'll pay the same amount without worrying about rate fluctuations. Repayment terms generally range from 5 to 20 years, though it's also possible to get a 30-year term.
Is a home equity loan better than a home equity line of credit?
Unlike a home equity loan, where you withdraw a lump sum, a home equity line of credit (HELOC) acts more like a credit card. You only withdraw the money you need and only pay interest on the amount drawn.
Do I Qualify for A Home Equity Loan?
Lenders consider many factors when determining whether you're eligible for a home equity loan.
Home equity and loan-to-value ratio
For a home equity loan, you must have at least 20% equity in your home OR a loan-to-value (LTV) ratio under 80%.
If you don't meet this requirement, you can boost your home equity by:
Increasing your home's value through home improvements
Reducing your principal balance by paying extra on your mortgage each month
Choosing a shorter-term mortgage
Your credit score
Lenders look for a FICO credit score of 620 or higher, though 740 is ideal. The better your credit score, the lower your interest rate and monthly payments. A low credit score doesn't disqualify you from a home equity loan, but it will affect the terms.
Your debt-to-income ratio
You'll have to show lenders that you can handle your current debt on top of a home equity loan. Lenders look for a debt-to-income (DTI) ratio in the low 40s or less, but some will go as high as 50%.
Find A Lender
Compare rates, points, and fees with at least 2-3 home equity loan lenders. You're not tied to your bank or credit union, either. You can get estimates from online lenders, national brokers, or a local lender.
Online digital comparison lenders
Online comparison lender tools give you several options based on the information you provide. These services can save you time, providing potential terms of a loan based on your current credit situation.
Generally, online lenders let you apply digitally, which can also save you time and get you approved for a loan faster.
Traditional banks and institutional lending
Visiting the local branch of your bank or credit union can also be a good starting point. If you have an existing relationship with a particular bank or credit union, you're likely to get better loan terms.
The downside is these traditional lenders typically have stricter underwriting guidelines. They may not approve your request for a loan if you don't meet the minimum credit score requirement.
Mortgage brokers and mortgage banks
Mortgage brokers and banks specialize more in first mortgages, but they may have a limited selection for home equity loans. Often mortgage brokers and banks will refer you elsewhere.
Non-prime home equity lenders
Non-prime and non-QM (QM meaning qualified mortgage) home equity lenders are among the fastest-growing segments of alternative lenders. These lenders may have more options for folks with bad credit situations than traditional lenders would. But, on the flip side, you'll likely face higher interest rates and lower LTV requirements.
Watch for Red Flags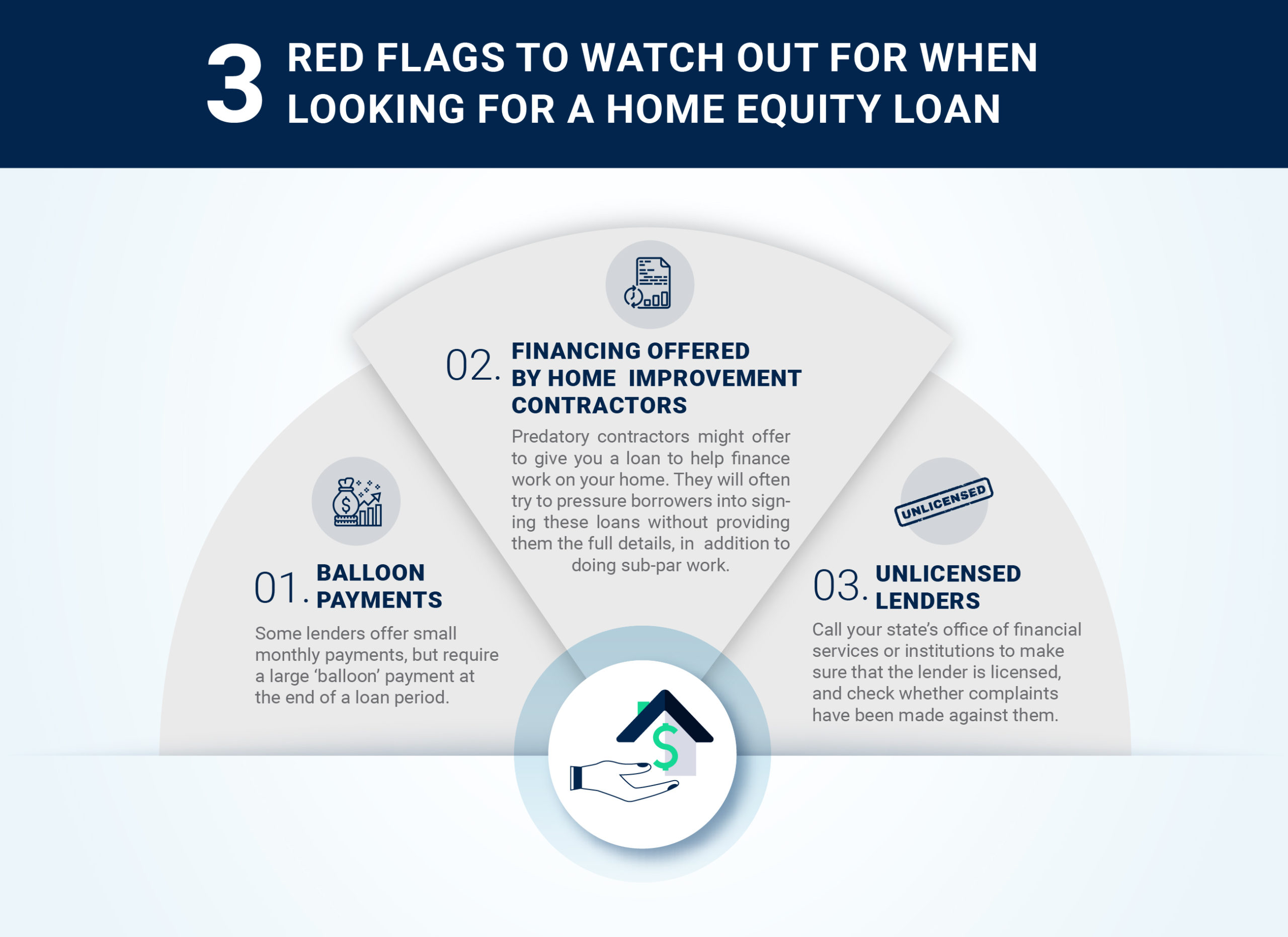 Apply With Your Chosen Lender
At smaller banks or credit unions, you may fill out your application in person with the lender. Larger banks may have you apply over the phone or online, requesting that you email or fax documents. Gathering government-required paperwork ahead of time can make the application process smoother.
During this process, your lender will give you disclosures to read. Review these carefully, and don't be afraid to ask questions.
Approval Process
From application to closing, the home equity loan process can take anywhere from 2 to 4 weeks. Once approved, your lender will provide your loan in a single lump sum. Your repayment starts right away at the agreed fixed interest rate.