TikTok Money Advice: Should You Trust TikTok Influencers When it Comes to Personal Finances?
Written by:
Casey Musarra
3 min

read
3864 Views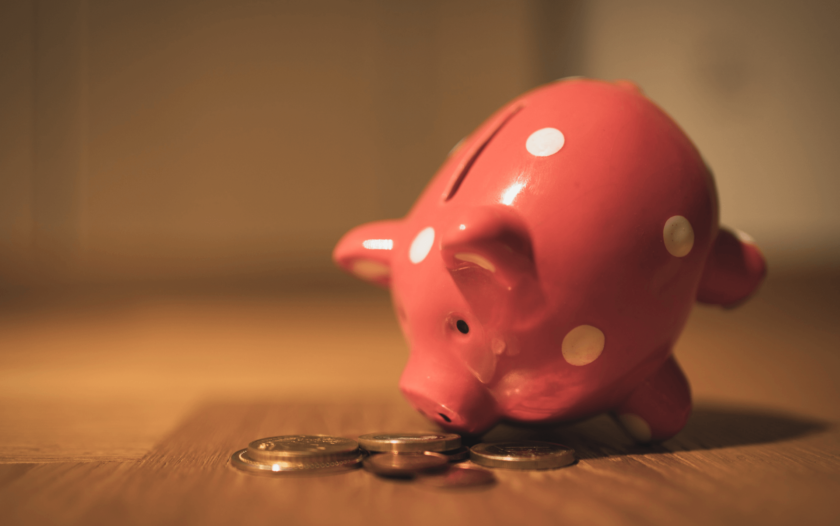 At a Glance
Personal finance TikTok—better known by the kids as "FinTok"—has become a popular sphere in the social media world, with self-purported "experts" dropping "knowledge" on everything from 401(k)s to credit card debt. Short-form videos with the #finance hashtag have garnered more than 1 billion views.
It's one thing to get a baked feta recipe or find the next book you want to read on TikTok. But getting personal finance advice from TikTok influencers? You might want to be wary of handling your money based on what certain self-made millionaires—or more likely thousandaires—are telling you to do.
Here's a glimpse at what to consider when it comes to getting-or avoiding-TikTok money advice:
Who's heading to TikTok for financial advice anyway?
TikTok money misinformation and disinformation
Who should you trust for personal finance guidance if not TikTok influencers?
Who is turning to TikTok influencers to learn about personal finance?
If your first thought when you hear the term TikTok is the Kesha song from back when she still had the $ in her name, you're, um, old. (I'm old.)
TikTok's user base in the United States is predominantly made up of Gen Zers and younger millennials—not those geriatric types. Yes, I hate the term too.
According to a Pew Research Center study from April, about 48% of U.S. adults under 30 use TikTok. Comparatively, about 20% of Americans between 30 and 49 use TikTok, and the numbers continue to fall from there.
Meanwhile, about a third of teens and young adults are turning to TikTok for personal finance advice, according to a recent survey of 13- to 20-year-olds conducted by fintech company Greenlight, one of many teen-focused money management apps.
TikTok finance advice in the misinformation (and disinformation) age
In cryptocurrency trading platform Paxful's "Influencer Investors" report, the company found that 1-in-7 (about 14%) of TikTok videos from finance influencers were misleading. These videos were labeled as misleading if they didn't include a disclaimer and encouraged people to do one of the following:
invest in specific assets
invest with a guarantee that they'll make more money
invest a definitive amount of their savings or income
Paxful's report also found that more than half of these influencers—who have nearly 9.5 million combined followers—had posted at least one misleading video.
It's not that teens and young adults don't want to get proper financial advice—they just might not know where to find it. According to the Greenlight survey, nearly 3/4 of respondents said they want more personal finance education. Maybe schools should start teaching relevant financial information like how to file your taxes and the importance of saving for retirement. They can even use that new math nonsense. I don't know about you, but I didn't get any kind of financial literacy lessons throughout my public education experience.
If TikTok money influencers are out, who's in?
Even if you're not getting educated on personal finance in school, you can find valuable money information without turning to TikTok.
Look, we're not saying you should take your financial advice from a crotchety old white man who's made a fortune off a syndicated radio program and can't really relate to the money problems today's Gen Zers and millennials are dealing with. But maybe there's a happy medium.
Media literacy is important to cultivate well-informed citizens. It's a buzz term in the traditional news media landscape, but media literacy extends to social media platforms like Twitter, Instagram, Facebook, and TikTok as well.
Comparatively, financial literacy also is an important skill for youngsters, and everyone for that matter, to learn in a capitalist society. Being financially literate means you understand how to make money decisions, including how to pay off debt, create a budget, and determine what to invest in.
You're probably not going to take advice on whether to get vaccinated from your uncle who gets his "medical" information from Facebook users who align themselves with the demon sperm doctor, right? You should apply the same standards to the personal finance advice you get on TikTok.
That's to say, you can find legitimate money guidance on TikTok—just like you can find legitimate information on Facebook—but you may have to weed through some fake news to find it.
TikTok influencers might not have your best interest at heart when they're sharing their advice, even if their bios purport that whatever they share is just their opinion.
Ultimately, if you're listening to a single influencer's take on what to do with your dough, you should verify their claims with reliable financial resources.