Best Personal Finance Podcasts
Written by:
Caitlyn Callahan
7 min

read
533 Views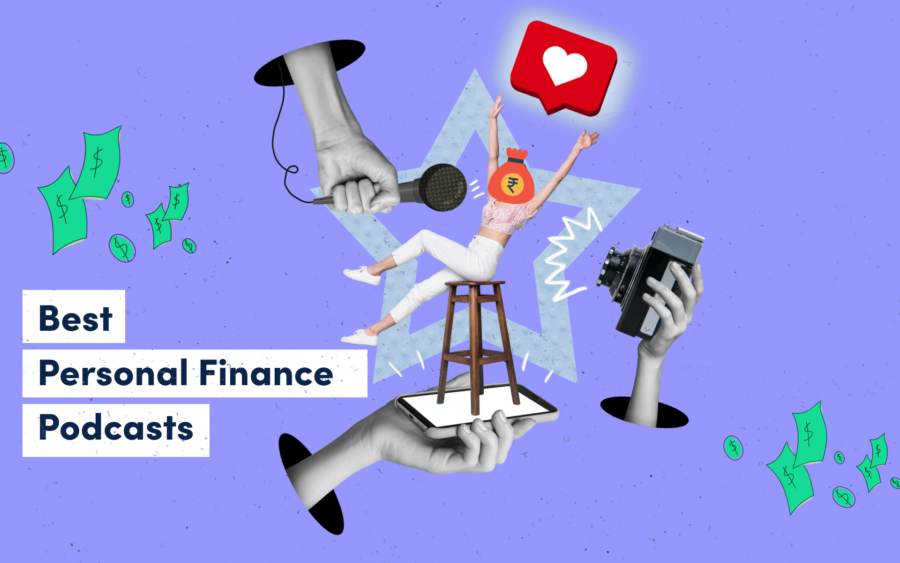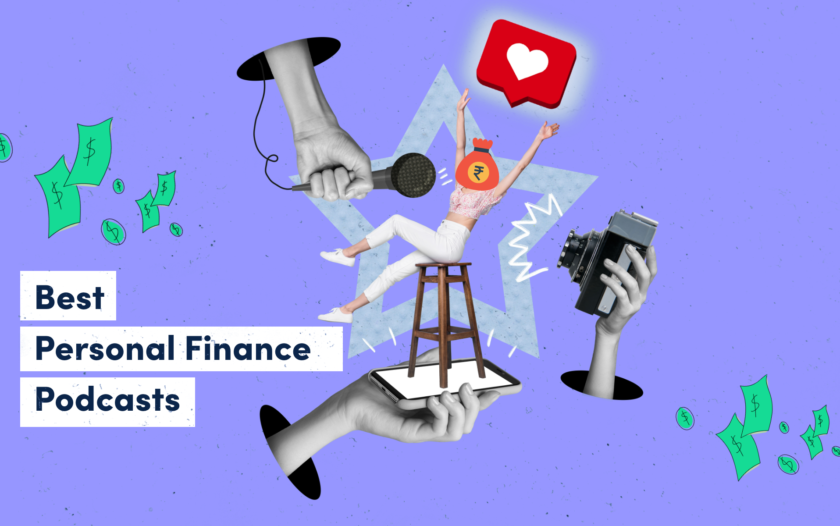 At a Glance
Whether you're looking for tips on paying off debt, expert advice on managing money or investing, or entertaining tips on growing wealth and living a rich life, there's a podcast for that. While you're at the gym, driving, doing chores, cooking dinner, or going for a walk, you can listen to a money podcast that can help you improve your financial situation.
However, with so many podcasts out there, it can be overwhelming to figure out where to start and who to trust. We've put together a list of our top seven finance podcasts of 2023 to help get you started.
In this article, you'll learn:
Comparing the best financial podcasts to listen to in 2023
Here's a summary of our top seven financial podcasts to try:
| Podcast | Best For | Average Episode Duration | Release Day |
| --- | --- | --- | --- |
| So Money | Listeners looking for inspiration, insightful, and interesting big-picture conversations about money strategies with well-known special guests. | 30 minutes | Monday, Wednesday, Friday |
| BiggerPockets Money | Listeners who want to learn how to kickstart their personal financial journey, grow their wealth, and manage money smarter by learning from the good and bad of others. | 60+ minutes | Mondays and Fridays |
| Money for the Rest of Us | Listeners who want easy-to-understand yet detailed insight and information on how money works and how to use it effectively. | 30 minutes | Most Wednesdays |
| Planet Money | Listeners who want to better understand current economic conditions and how that affects our lives and finances. | 10-20 minutes | Wednesdays and Fridays |
| How to Money | Listeners who want to learn about finance and get advice for managing money in a simple, jargon-free way. | 30 minutes | Mondays, Wednesdays, Fridays |
| Stacking Benjamins | Listeners who are beginners and want to expand their knowledge on the subject of financial literacy in a fun, thoughtful way. | 60 minutes | Mondays, Wednesdays, Fridays |
| Financial Confessions | Listeners wanting practical tips and insider information on how others manage their money. | 60 minutes | Mondays |
Closer look into the best finance podcasts
1. So Money
Hosted by Farnoosh Torabi, this daily podcast brings "inspiring stories and lessons to help you live a richer, happier life." With more than 1,500 episodes published, Torabi talks with some of the world's top minds and influencers to tackle your biggest money questions and have candid conversations about money strategies such as budgeting, credit, debt management, family finances, investing, and more.
Recent topics include:
Mistakes that keep you from growing mentally stronger and financially better off
Voice bias and finding the power in your voice
"Rules" of investing
Achieving professional goals
She also has "Ask Farnoosh" episodes where she answers listener-submitted questions.
2. BiggerPockets Money
Hosts Mindy Jensen and Scott Trench help listeners break down the good, bad, and ugly of people's personal money stories. They interview entrepreneurs, business owners, and even listeners to hear their stories and provide actionable advice for how to earn more, keep more, spend smarter, and grow your wealth. With more than 400 episodes, this is a good show even if you have money but want more of it.
Recent episodes include:
How to still invest even if you're barely breaking even
Replacing your salary with an online side hustle
Is pet insurance worth the cost?
How buying a business can make you rich
BiggerPockets is also a leading source for real estate advice, so those thinking about entering into real estate may benefit from information in this podcast.
3. Money for the Rest of Us
Put simply, this is a podcast about money, how it works, how to invest it, and how to live without worrying about it. Host J. David Stein wants to help listeners become better, more confident investors to ensure they have enough money to retire and that those resources last.
For more than eight years, he's worked to help listeners understand how money, the economy, and finances work together through stories, analogies, and examples. There are more than 430 episodes, but the most recent include:
Is it better to rent or buy a house?
Don't be afraid to invest in commercial real estate
Are the economy and financial markets zero-sum games?
How should personal and national wealth be measured?
4. Planet Money
This podcast by the National Public Radio (NPR) hosts a variety of speakers and contributors that share creative, entertaining ways to make sense of the complicated forces that move our economy. In 15-30 minutes, the show's producers help find ways to break down these economic and financial topics even for those who think they aren't interested in those topics.
Recent shows produced include:
Our first podcast episode made by AI (Can ChatGPT write a podcast episode? Can AI take our jobs?)
Green energy gridlock
Economic forecasters on jobs, inflation, and housing
How AI could help rebuild the middle class
5. How to Money
Hosts Joel and Matt have published more than 680 episodes (so far) talking about money while (often) drinking delicious beer together. Energized by the mission of reaching people with practical money-saving advice, their podcast provides the knowledge and tools that regular people need to thrive in areas like debt payoff, DIY investing, and other money tricks.
Their easy-to-understand, jargon-free personal finance guidance is a great starting point for anyone wanting to learn more about finance and managing money, especially those trying to get a handle on their finances for the first time. These episodes may be dedicated to a single topic, answering listener questions, or interviewing special guests.
Recent episodes include:
The diminishing returns of frugality
Navigating the kinda crazy car market
The dirty truth about homeownership
Life after financial independence
And, join them each Friday for a "Friday Flight," a sampling of the week's financial news and what it means for your personal finances.
6. Stacking Benjamins
Named 2023 Best Personal Finance podcast by Bankrate.com, hosts Joe Saul-Sehy and OG aim to make financial literacy fun while talking with experts about personal finance, saving, investing, and important money trends. Both "fun and functional," nearly 1,000 episodes have helped listeners learn big lessons about financial security. Their light and friendly tone aims to make financial literacy accessible for all.
Finances may be a serious topic, but this show is designed to make learning about it more enjoyable through headlines, interviews with experts, trivia, listener letters, and more.
Recent episodes include:
Maximizing your money: Unveiling the top 20 money-wasters you should skip
Less is more: Simplifying wealth for a richer life
Blueprint for purposeful living: Designing a meaningful life
What does "passive income" really mean (and do we want it?)
7. Financial Confessions
Hosted by Chelsea Fagan of The Financial Diet, one of our top YouTube finance channels, Financial Confessions interviews financial experts, CEOs, and influencers on a variety of money-related topics including budgeting, investing, student loans, and more. While The Financial Diet pegs itself as a destination for women to talk about money, Financial Confessions covers topics applicable to everyone with the goal of "uncover[ing] the financial truth behind every part of life."
Recent topics include:
Everyday financial scam we all encounter
The ugly truth about Inflation and why it matters
How fast fashion is ruining everything
Navigating professional envy
How to get the most out of personal finance podcasts
Just listening to a podcast episode or two isn't going to change your life. And, there's a big difference between turning on a podcast and actually listening to and getting actionable tips out of it. Here are a few tips for getting the most out of a personal finance podcast:
Find something you like. If you don't like the host's voice, personality, insights or advice, you likely won't get anything out of the podcast. Do some research to find a podcast that talks about topics you're interested in or can provide advice in areas important to your personal life, and don't be afraid to try a few different ones until you find the right one.

Listen. No, like actually listen. Don't be doing other things in the background. Try to find time in your day to actually listen to what the hosts are sharing so that you can absorb the information.
Make listening a habit. Most podcasts are published at least once a week, if not more. Make listening a regular occurrence – the more you invite financial information and learning into your life, the better you will be at managing your money and finances.
Take advice with caution. Not everyone who claims to be a financial expert is one, and even those that are aren't always right. Especially when it comes to topics like investing, it's best to question what you hear and supplement each program with your own research.
Take action. There's no point in listening if you're not going to take action on what you learn. Try to follow through on the advice you hear, even if it's just one small thing. As you listen, write down a list of actionable insights or things you can do throughout the week to take steps toward managing your money better.
FAQs
There are thousands of resources to help you learn about finances, from websites, books and blogs to YouTube videos and podcasts. Find free finance courses online or programs at your local library, university, or community center. Talk to a trusted financial advisor or expert. Your options are virtually limitless.
Income
Saving
Spending
Investing
Protection