10 Women in Personal Finance You Must Follow
Written by:
Zina Kumock
4 min

read
1084 Views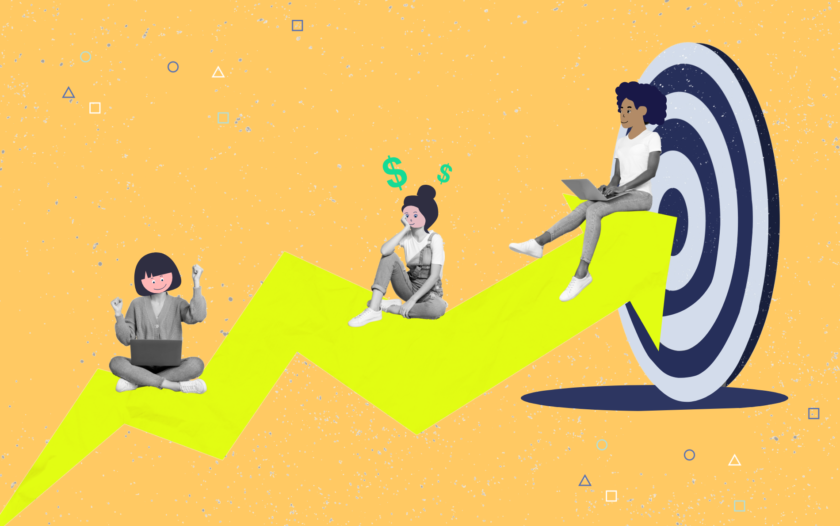 For a long time, personal finance was a good old-fashioned boys' club. Men were the experts, the pundits, the columnists and the gatekeepers for everything related to money management.
But in recent years, women have gained an increasing foothold in the industry. Now you can find hundreds of female financial planners, bloggers, podcasters, YouTubers and TikTokers dispensing financial advice and offering their perspective on current events.
In honor of Women's History Month, we've put together a list of our favorite experts. Here are the 10 best women to follow in the personal finance space.
Tiffany Aliche
Known as the Budgenista, Tiffany Aliche uses her skills as a former teacher to educate consumers, mostly women of color, on how to budget, save, invest and "live richer."
Author of "Get Good with Money," Aliche offers a free Facebook group where women can ask questions and learn more about managing their finances. Aliche was one of the four financial coaches on Netflix's "Get Smart with Money," where she helped real families tackle their finances.
Handle: @thebudgetnista
Daniella Flores
They say that the average millionaire has seven income streams. If you're struggling to add an extra income stream to your life, then you need to follow Daniella Flores, the queen of side hustles. She can help you find the best side gig based on your lifestyle, skills and interests, and then teach you how to increase the income you're receiving from that side hustle.
Handle: @iliketodabble
Bridget Casey
Like other influencers on this list, Bridget Casey began her career in a corporate finance setting before transitioning to entrepreneurship.
Now, she helps people understand personal finance in the form of daily Instagram check-ins. She talks about market updates, how government decisions are impacting your finances and how to balance investing for the future with enjoying life today.
Handle: @bridgiecasey
Amanda Holden
After working in the investment management industry, Amanda Holden knew she wanted a job where she wasn't just making rich people richer.
Now, she offers free investment advice to regular people on her social media accounts. With the style of Fran Drescher and the humor of your funniest friend, Holden's videos explain investing in a way that anyone can understand – even if they don't have a finance background.
Handle: @dumpster.doggy
Delyanne Barros
If you're intimidated by investing but feel the need to get started, you should follow Delaynne Barros. A former lawyer, Barros started investing and working toward financial freedom in her 30s. Now, she's fulfilling her dream of retiring early and moving to Portugal.
If you're interested in retiring early, you should follow Barros for inspiration, motivation and suggestions on how to make it happen.
Handle: @dellyannethemoneycoach
Paula Pant
Paula Pant, host of the "Afford Anything" podcast, is one of the best experts to follow if you want advice on growing a real estate empire and retiring early. Her catchphrase? "You can afford anything, but not everything."
Pant's journalistic background and sensible approach can make anyone feel like early retirement is within their reach.
Handle: @paulapant
Retirement is within your reach, even if you are paying off debt, and if you need a simple tool to help you reach your debt free debt try our debt payoff calculator.
Farnoosh Torabi
One of the original female personal finance experts, Farnoosh Torabi has been giving financial advice for decades. As host of the widely popular "So Money with Farnoosh Torabi " podcast, Torabi invites expert guests to discuss financial topics like how to launch a business during Covid or how to build wealth.
Handle: @farnooshtorabi
Alison Baggerly
If you're trying to stick to a budget, you need motivation. And there's no better place to find it than with Alison Baggerly of Inspired Budget. Baggerly's Reels and TikTok videos explain how to stick to a budget, especially if you have a family. A former Target-aisle-wanderer, Baggerly also explains how she stopped shopping impulsively and started budgeting successfully.
She shares family-friendly affordable dinner ideas, frugal entertainment options and more. Baggerly also offers sample budgets from real consumers, just to illustrate how others make budgeting work for them.
Handle: @inspiredbudget
Tori Dunlap
While many personal finance experts are out of touch with Gen Z, Tori Dunlap of Her First $100K is on their level. Dunlap creates viral TikTok videos that explain the basics of personal finance in a simple, easy-to-understand way.
Her videos discuss crucial topics, like "what is a high-yield savings account" or "how to negotiate your salary." Dunlap breaks things down without ever being condescending or lecturing her followers. Check out our interview with Dunlap here.
Handle: @herfirst100k
Kara Perez
For many consumers interested in personal finance, the goal isn't just to live on less. It's also to reduce their consumeristic habits and create a more sustainable lifestyle.
Those who want to balance capitalism with sustainability should follow Kara Perez of Bravely Go. Perez talks about ways to save money like only buying used clothes or reusing items you already have. She also offers concrete advice for those who want to invest without financially supporting companies they don't believe in.
Handle: @webravelygo