Considering a Student Cash Back Credit Card? Here is What You Need to Know
Written by:
Malory Wood
3 min

read
2385 Views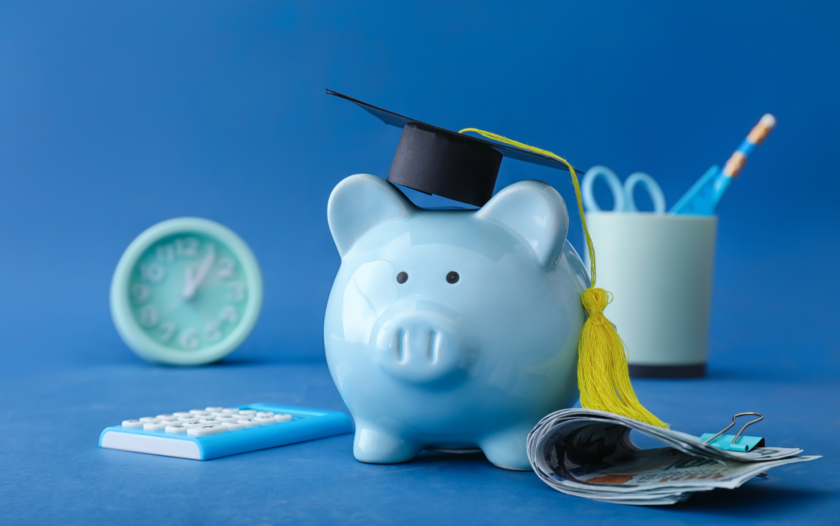 At a Glance
Being a student comes with a lot of expenses. From books to meals and everything in between.
Students are always looking for a way to save a couple of bucks. For many, student cash back credit cards can be the perfect avenue to get cashback.
Here is everything you need to know about student cash back credit cards:
What are student cash back credit cards?
Some credit card companies are designed with students in mind. A credit card for students provides the most benefits for all students—even international and non-traditional.
They are a great way to begin building credit, even for students who have yet to develop their credit. A student credit card is a great starting point for all students. A line of credit is offered to which the balance is paid off over time.
Why are student credit cards important?
You need to make sure you select a good credit card for a student as student credit cards can help in a plethora of ways:
Building your credit
Most students do not have credit at this time in their lives. Student credit cards are great beginner cards to start building your credit.
Earn rewards
With student credit cards, you can redeem miles, cashback, rewards, points, and other bonus benefits. Every dollar you spend can enhance the amount of your reward.
Protecting your card
Your liability is capped off at only $50 should your student card get stolen. Many credit card companies offer 0% liability as well; therefore, you will not be held responsible for unauthorized charges to your card.
How to select the best student credit card
With so many credit card options and limited knowledge, how do you know which card is best for you? For starters, it is best to find the card with the lowest APR. Find out if there is an annual fee as well.
Next, look at the benefits and rewards that come with each card. Decide which rewards are best fitted to your lifestyle and wants. Keep an eye out for actual category bonuses and start-up bonuses.
How to apply for student cash back credit cards
To start, check your credit score. After you decide which card you want to apply for, go to the issuer's website and apply online. Fill out the application and send it to the proper location.
You will receive the application decision whether it is accepted or denied. Once accepted, create a budget plan to ensure you can make proper payments each month. DO NOT fall behind on your payment plans as the penalty fees can become taxing.
Pros and cons of student credit cards
There are several pros and cons to having a credit card for students. The pros include:
Pros
Student-centric rewards focused
Flexible credit requirements
Specialized benefits for students and credit building
Low cost
The cons of student credit cards include:
Higher interest rates versus other credit cards
Lower credit limits available for new credit builders
Lesser appealing rewards programs
Borrowed funds that must be paid back
FAQs
Should I get a credit card as a college student?
Getting a student credit card is a terrific way to build credit and get cash back from your everyday purchases.
What is the best credit card for students?
There are a multitude of credit cards geared toward students with special spending categories to choose from for the highest rewards potential.
Can you get a student credit card with no credit?
Yes, several credit card issuers are available to help students with no credit obtain a card to build credit.
How old do I have to be to get a student credit card?
You must be a student to get a student credit card. If you are under 21 years old, you may have to have a co-signer, such as a parent.
As an international student, can I still get a credit card?
Yes, several student card options exist for both international and non-traditional students.