HSBC Gold Mastercard Review

Credit CardsBalance Transfer ReviewsHSBC Gold Mastercard Review
HSBC Gold Mastercard Review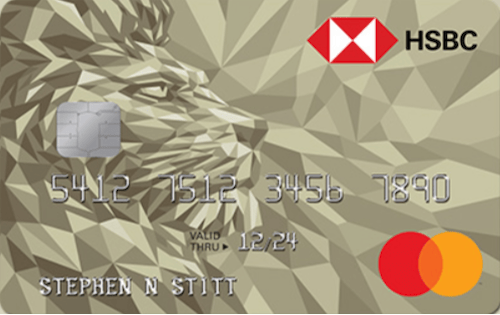 The basics
Balance transfer details
Fee
4% or $10, whichever is greater
Regular APR
13.99% – 23.99% var
Credit Score Required
Good
Good for:
Repaying high-interest and short-term debt
Our verdict
The HSBC Gold Mastercard has a lengthy 0% introductory APR at 18 months for both new purchases and balance transfers, and it's fairly forgiving on late payments. But there's no rewards program and the balance transfer fee is slightly higher than it is for other cards.
Apply Now
Beyond the basics
0% introductory APR for 18 months
Late fee waiver
No penalty APR
No annual fee
No foreign transaction fee
Purchase APR
0% for 18 months
Foreign Transaction Fees
0%
Late Fees
After 1 year, $39
J.D Power Customer satisfaction Index 2019: 745/1000
Full review
Lender description HSBC is one of the world's largest banks with services in wealth and personal banking, commercial banking, and global banking and markets.
Best used for
Debt consolidation
Home improvement
Wedding
Moving and relocation
Vacation
Pros & Cons
0% introductory APR for 18 months on purchases and balance transfers

Late fee waived once per calendar year

No penalty APR after late payment
No rewards program

Balance transfers only qualify for 0% introductory APR offer if posted within 60 days of account opening

Balance transfer fee higher than most at $10 or 4% of amount transferred, whichever is higher
Most suitable for
Consumers who have a tendency to make late payments
Consumers looking to pay down high-interest credit card debt
Card Reward Details The HSBC Gold Mastercard has several travel benefits including no foreign transaction fee, MasterRental coverage for most rental vehicles, and Mastercard Airport Concierge, which includes 15% off on Airport Meet and Greet services.
How to apply Apply online, by phone at 800-485-1794, or in person at your nearest HSBC branch. Existing HSBC customers can apply by logging into Personal Internet Banking, though balance transfers between HSBC accounts are not eligible.
Available The HSBC Gold Mastercard offer is valid in all U.S. states except Wisconsin.
Balance transfer example If you have a balance of $6,200 with an APR of 19% and pay $359 toward the balance each month, you would pay off your debt in 21 months with a total interest of $1,032.99. If you transferred that balance and still paid $359 each month, you'd pay off your debt before the end of the introductory offer and avoid paying interest. But there would be a balance transfer fee of $248.