Buying Airline Miles or Points – Is It Worth It?
Written by:
Caitlyn Callahan
5 min

read
582 Views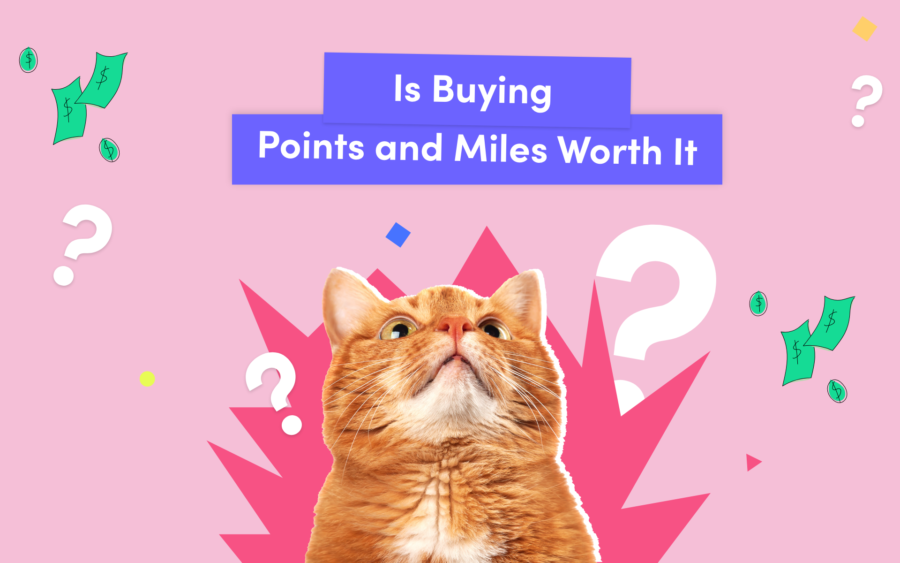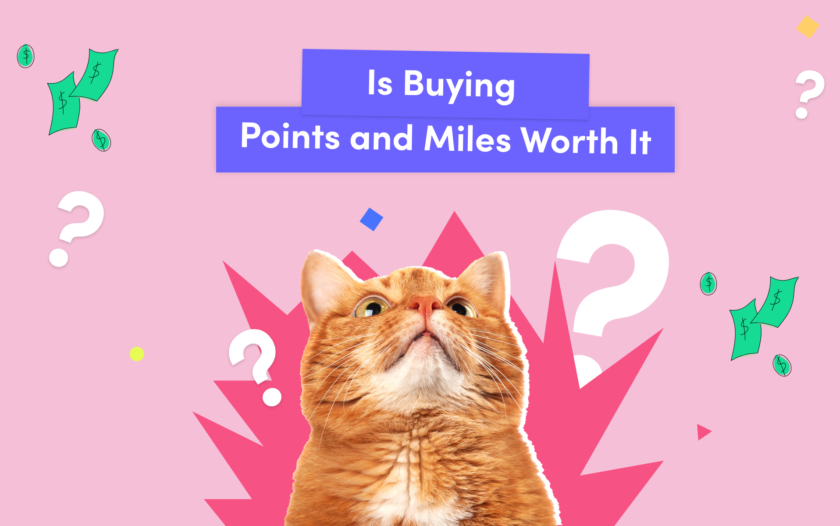 At a Glance
Credit card points/miles can be redeemed for travel-related purchases such as flights, hotel stays, and more. You can earn points/miles by using your credit card on everyday purchases, though some spending categories may earn more points than others. You can also buy miles/points.
Generally speaking, buying airline points or miles isn't a great idea since the price they are sold at usually exceeds the value for what they can be redeemed for. Plus, because there are a lot of ways to earn miles, it's usually not worth it. However, there are some instances when you may want to consider buying points or miles.
In this article, you'll learn:
When should you buy miles or points?
Buying airline points or miles may make sense in a few limited circumstances, such as:
1. When you need to top up an award
Say you're only a few thousand miles short of a reward redemption you want to make, such as a first-class seat upgrade. In this case, you may want to purchase the miles you need to get you to the reward; otherwise, not buying miles could mean you're missing out on the reward altogether.
The good news is that most frequent flyer programs let you buy miles in small increments, so you can get what you need to reach the reward but don't have to buy more than necessary.
So for example, say you want to fly to London in business class on American Airlines. This award is 57,000 miles (+ $5.60 in taxes). However, you only have 55,000 AAdvantage miles. You may be able to purchase 2,000 miles for $64.50, which would be much less than paying out-of-pocket to upgrade your seat to business class.
2. When buying miles is cheaper than a ticket
You may want to consider buying miles if you're planning to book a pricey flight with cash, but the cost of purchased miles is less than you would pay with cash. This often makes sense if you're going to buy an expensive international flight, especially in a premium cabin.
For example, to fly from New York City to Rome, Italy in business class may cost you more than $3,500 cash. However, say you can buy 62,000 miles for around $1,900 from your airline. Those 62,000 miles plus airline taxes and fees (likely around $200 in this case) will cost you in total closer to $2,000 vs. $3,500 in cash.
To determine if it's a good deal, start by subtracting the airline taxes and fees from the cash price. Then, divide the remaining cash amount by the number of miles you want to buy to get a per-mile price. In this example, the per-mile price would be around 6 cents each. But, because you could buy miles for just over three cents each, it's better to buy miles than pay with cash.
3. When miles or points are about to expire
If you have airline miles/points that are about to expire, you can keep them active by buying more miles. While you could keep them active by shopping through the airline's online portal (and earn more miles on your purchase), that likely won't hit your account quickly enough. Buying them can ensure they hit immediately and you don't lose any.
Keep in mind that sometimes when you buy miles, you're paying a higher price per mile (compared to redeeming them for travel through the issuer). This makes it really expensive to buy miles just to keep old miles active, so this option should only be used as a last resort.
4. When the airline offers bonus or discounts on miles purchased
If an airline is running a bonus or discount on miles purchased, doing so can be the right move. If you're going to buy miles, doing so during one of these promotional periods is much better than buying when there isn't a bonus offer.
However, it depends on what you plan to do with your miles, and you shouldn't buy miles just because you can. Only buy miles if you have a goal for them or a specific redemption you want to make.
When should you not buy points or miles?
The two main reasons to not purchase airline points or miles are if:
You don't need them right now/don't have a specific use for them
The points/miles cost more than they are actually worth
In most situations, you're better off getting points/miles in free ways, such as applying for a new travel credit card with a good sign-up bonus or one that has a strong rewards program where you can earn points/miles on regular spending. Then, use the card for everyday spending, especially on bonus categories (if your card has them).
How to figure out if buying miles and points is worth it for you?
The best way to determine if buying miles/points is worth it is by comparing the cost of paying for the flight directly and through purchased miles:
Determine how many miles you need to cover your flight. Research how many miles you'd need to redeem for the flight you want to take, then check your account balance to see how many miles short you are.
Calculate how much the flight would cost if you paid out of pocket/didn't use any miles.
Compare how much it would cost to buy miles with the airline you're flying with. Remember, some airlines only let you buy miles in certain increments or up to a certain amount, so you need to know how many more you need and try to buy only what's necessary.
Compare prices. You may be better off paying the regular ticket price, or buying miles and using those for the flight may cost less. In some cases, you should consider looking at a completely different airline that may have lower prices.
The bottom line is if you're going to purchase miles, make sure to compare it to the price of the actual flight. Sometimes it may benefit you to buy the miles instead of paying the regular flight price, but other times it may not be worth it.
What credit cards can you use to buy miles?
The best credit card to buy miles depends on how you purchase them. For example, some frequent flyer miles don't sell points/miles directly, but you can buy them through a third-party site (such as Points.com). This website features dozens of airline and travel partners, but know that the points aren't considered a "travel purchase" so you won't be able to maximize the purchase.
Airline frequent flyer programs that let you buy miles directly from the airline website include:
Air France / KLM Flying Blue
American AAdvantage
Avianca LifeMiles
British Airways Executive Club
Delta SkyMiles
Southwest Rapid Rewards
United MileagePlus
And, because this purchase would be considered a "travel spend," you'd earn the bonus category spend. For example, you may earn two or three points per $1 spent instead of one point.
FAQs