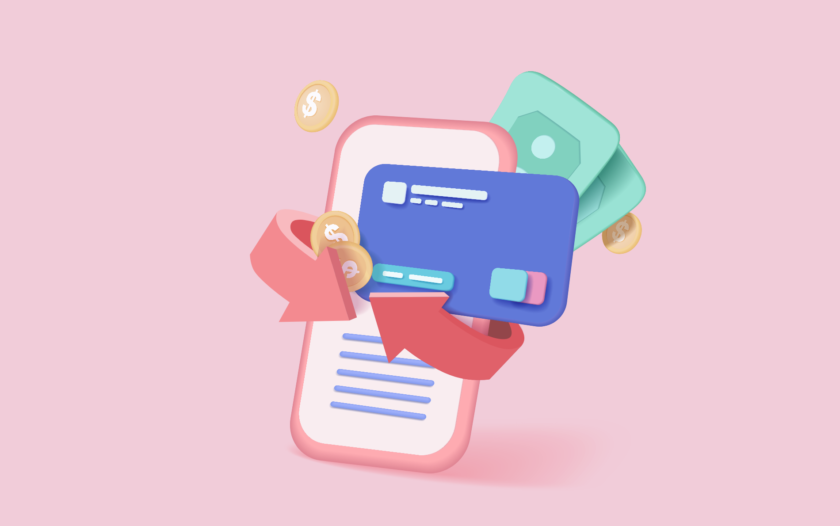 At a Glance
Using cash back sites is an easy way to make money while you shop. With rebates ranging from 5% to 40%, and other rewards available, making purchases through qualifying retailers can help add extra income to your wallet.
Knowing how cashback sites work, how to earn rewards, and pitfalls to avoid can help make sure you maximize your savings and earnings. In this article, learn more about:
What are cashback sites?
Cashback sites are websites or apps that allow you to make money while spending money. When you shop on one of these sites, they return a percentage of what you spend on qualifying purchases back to you. These sites may also provide additional tools to help you save money such as price tracking, price comparisons, and the ability to find coupons or discounts online.
Most of the time, these sites are connected to participating retailers, and offer deals or cash back on particular products. This helps you earn money back when you shop, and when paired with a cash back credit card, you can earn even more.
How do cashback sites work?
Instead of going directly to an online store, you'll use the link from a cashback site or shop directly within the site. When you use a cashback site or app, you'll earn a small percentage of cash back on qualifying purchases made through the site or app.
You'll use the site or app to browse qualifying products and deals, or in some cases you can install a desktop app or browser extension that notifies you of deals while you shop. You'd make the purchase as normal, and earn a certain percentage back.
Then, once your earnings reach a certain amount, you can withdraw the money into a bank account, or have the payout sent through a service like PayPal.
Where does the money come from?
When you shop, the retailer would sell you the item as normal, but they'd send the cashback site a portion of the profits. Then, a percentage of that should be shared back with you.
For example, say a cashback site offers 5% cash back at Home Depot. If you click on the offer link before shopping, you'll be taken to the Home Depot website to shop. Add items to your cart and complete your purchase as you normally would. If your total was $500, you'd get $25 back.
This is able to happen because the retailers develop relationships with the cashback site, which essentially gets paid to refer customers. Then, the cashback site shares a portion of that "referral revenue" with the members who shop and spend money with the retailers.
The best cashback sites
It almost sounds too good to be true, but there are several legitimate cashback sites you can start using today while shopping. Here are some of the top cashback shopping sites to get you started:
Best for shopping: Rakuten
Formerly eBates, this site was one of the first cashback sites available. Not only can it help you earn an average of 5-10% back on purchases, cash back rates can reach 40% or more. Rakuten offers cash back on most online sites when you purchase through the portal, but you can also link your credit card and earn cash back while shopping in a physical store.
Plus, Rakuten offers features such as coupons, promo codes, seasonal promotions, and sign-up and referral bonuses.
You can get your cash back rewards via PayPal or by check.
Best for groceries: Ibotta
Earn cash back from Ibotta by using the online shopping portal, which gives automatic cash back as long as you use the Ibotta link, or by scanning and uploading your receipts.
If you go shopping at a grocery store, you can scan your receipt into the Ibotta app and earn cash back on your total. The app also doubles as a place to store your receipts and help track your finances.
The downside to Ibotta is you have to complete quick tasks before you can claim the cash back. These are simple but slightly annoying, like taking a poll or watching a video, but if you're able to complete multiple, you can boost your cash back rewards.
Points can be received via cash or a gift card.
Best for travel: Dosh
Link your credit or debit card to Dosh and shop as usual, and when you make a purchase at a qualifying retailer, the money back is automatically added to your account. You can also use the app search functionality to find the best cash back offers.
Use Dosh to book hotel reservations and earn up to 40% cash back at more than 600,000 popular hotels. You can also earn cash back through local restaurants and stores.
Best for local offers: Capital One Shopping
This is a browser extension you can install on your computer that acts as a personal shopping assistant. The extension helps you find better deals on items you're shopping for, and also offers credits from some of the most popular retailers.
For example, you can earn 1% back from ebay.com, VRBO.com and Priceline.com, 4% back from zulily.com, and 9% back from JCPenney.com.
There is also a "local offers" section that offers 3% or more back from local retailers and restaurants. Enter your zip code to start searching.
Best for highest rate: BeFrugal
At more than 5,000 stores, you can earn a 40% cashback rate as long as you shop using their portal. Cash back is automatically added to your account, as is a sign-up bonus and any referral bonuses you earn.
This site can also be used to find exclusive deals and coupons. While you don't earn cash back on these, they are still a great way to save money.
Best for earning multiple ways: Swagbucks
Originally known as a survey site where you can earn money by taking surveys, you can also earn cash back by using the shopping portal to buy items online. Or, add the browser plug-in to get points as you browse the web.
There are multiple ways to earn points, called "swagbucks," such as shopping, taking surveys, watching videos, or playing games on their site. They also offer sign-up and referral bonuses, and for every friend you refer, you'll also earn a percentage of the Swagbucks they earn.
Swagbucks can be redeemed for gift cards or a PayPal transfer. However, note that this site wasn't originally designed to be a cash back site, and it can take longer to earn enough to make the time worth it.
Best for students saving or paying off loans: Upromise
This site is designed to give cash back that can be used toward paying off student loans or saving toward a 529 plan. Linking a 529 savings plan gives a 15% bonus. You can also use the cash back on anything college-related, receiving the payout by check.
Earn cash back by shopping at qualifying retailers – more than 850 online partners, and thousands of restaurants and grocery stores – and use the funds to pay for your post-secondary education.
The downside is that not all 529 plans and student loan payments are eligible, but if you're in this situation, it's worth checking out.
Best for students saving or paying off loans: Mr.Rebates
Get cash back, deals and coupons to get the most out of your shopping with Mr.Rebates. Referrals earn an extra 20% of the original rebate, but you need to earn $10 before you can cash it out.
Get rewards via PayPal or check within a few days, but you can only receive rebates by following the shopping links on the site.
Best for a wide range of retailers: ShopAtHome
Following the shopping link through the site to shop with thousands of online retailers, including Walmart, Best Buy, and Amazon. You can also install the browser plug-in, which updates you about cash back offers when you enter a qualifying retailer's site. They also offer extra cash back during the holidays.
Plus, earn a sign-up bonus and receive your points in the form of a check, PayPal deposit, or gift card.
Best for combining cash back with coupons: CouponCactus
While this site does offer cash back offers to more than 4,000 retailers, you can also combine cash back with coupons. For example, you may be able to earn 15% off on Target purchases on top of the regular 2.5% cash back reward.
Take advantage of the small sign-up bonus, and earn your cash by check or credit to PayPal, though you have to have at least $10 in your account before you can withdraw.
How cashback sites give you money for shopping
Start by signing up for a free membership on the site or app, and use the website as your shopping portal. This means that instead of going directly to the store's website, you'll log into your cashback site, and click on a link that takes you to that retailer's site.
Or, install the browser plug-in and shop as normal.
Complete your shopping as you normally would, and the cashback site will verify your transaction and approve your earnings. Typically, this is based on how much you spend and the cash back rate for the retailer or purchase.
The percentage rate can vary by store or item, and some stores or sites offer additional coupon or discount codes.
Remember, each time you use a cashback site to make a purchase, the retailer gets paid. They then pay the cashback sites for referring a customer, or helping to maintain customer loyalty. These cashback sites want to help you save money, but they also make money when they connect you to brands and you make purchases.
Things to avoid on cashback sites
Cashback sites are a great way to earn money back on your purchases, but there are certain factors to be cautious about. Be aware of and avoid these cashback site pitfalls:
FAQs
Cookie trails
When you browse the web, your online journey is tracked by small files called "cookies" that contain information about your browsing history.
In order to be paid the cash back you earn, there must be a "cookie trail" that shows it was the cashback site that led you to the retailers site. This means that if you've already been to that retailer's site in the past, but want to take advantage of a cash back promo for the site, you must clear (or delete) your cookies. If you don't do this, you may not earn cash back because there's not a clear trail connecting the cashback site with your purchase.
Be cautious when clearing your cookies, though, because doing so could result in the loss of information such as pre-filled passwords.