What is the Limit on a Balance Transfer Credit Card?
Written by:
Trevor Mahoney
6 min

read
304 Views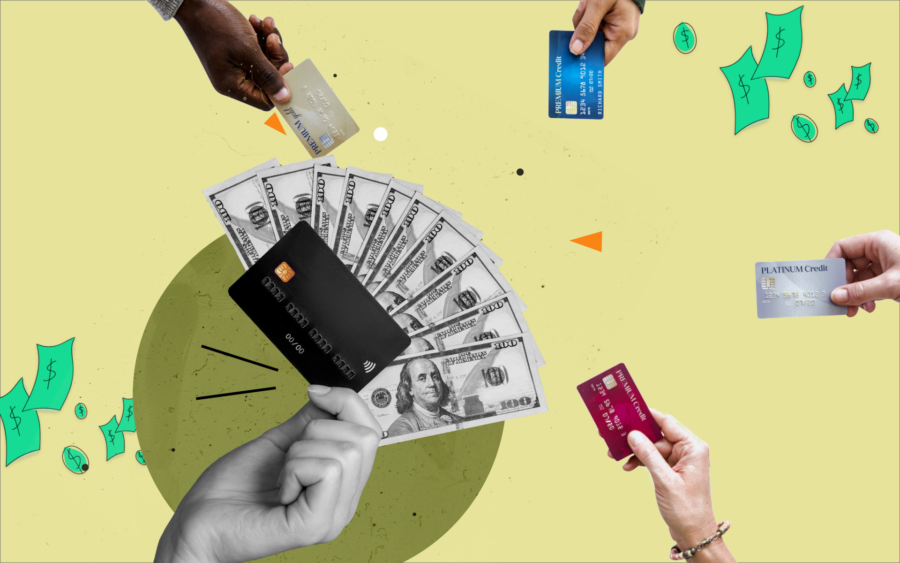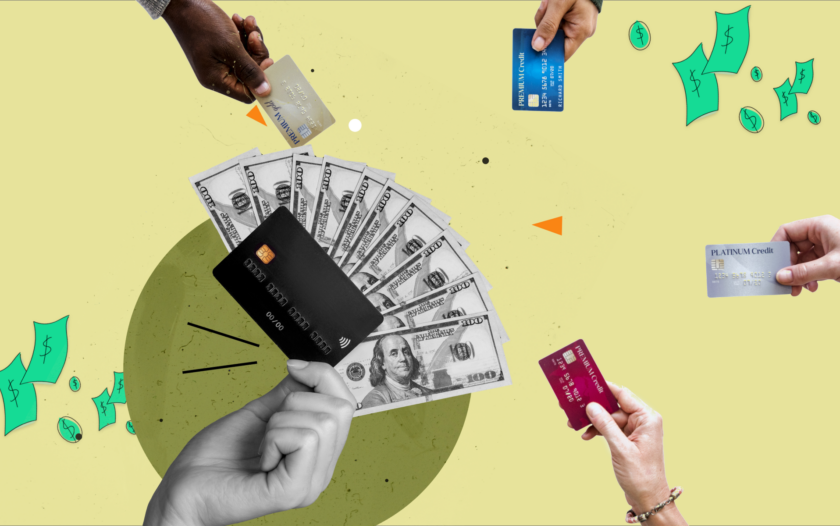 At a Glance
Consolidating debt is an excellent way to get a handle on the payments you currently have outstanding on an account, but there are multiple ways to go about this process. One of the most popular methods is to transfer existing debt to a credit card that offers introductory balance transfer rates which take away interest payments for a certain period of time. Learn everything you need to know about a balance transfer limit and whether or not one applies to the card you are considering.
In this article, you'll learn:
How much debt can you transfer?
The exact amount of debt that can be transferred to a balance transfer credit line depends entirely on the credit limit for the card that you are approved for. Assuming the balance transfer has no set limit, you can theoretically transfer up to your credit limit amount. However, some card issuers will only offer the introductory rate on balance transfers for a certain amount of debt, so read the fine print before transferring funds.
Related: How to Transfer Credit Card Balance
Is there any limit on balance transfer?
When considering what is the limit on a balance transfer credit card, the answer is whatever your credit limit actually is. In certain situations, however, those seeking an introductory APR rate on their transferred funds may only be able to receive that rate on a portion of the debt they are transferring, with the exact amount being dependent on the card that is being used.
Balance transfer limit for following top cards:
Each credit card will come with a different balance transfer limit, which is why learning the limits for different cards is so important:
1. American Express
American Express cancelled balance transfers during the pandemic caused by COVID-19, but prior to this their limit for balance transfers was $5,000 or 75% of their credit limit, whichever was lesser. This amount could potentially fluctuate based on the terms of a credit agreement.
2. Bank of America
The majority of Bank of America cards offer the total line of credit as being available to be used for balance transfer, with only a slight buffer included that is intended to offset transfer fees that may be incurred.
3. Barclays
Similar to Bank of America, those with a credit card issued by Barclays will be able to transfer funds in an amount equivalent to their credit limit minus the transfer fees associated with the funds.
4. Capital One
Capital One also allows a card holder to transfer as much debt as their credit limit allows for so long as enough is left to cover the fees from the transfer
5. Chase
Chase allows cardholders to transfer up to $15,000 or 95% of their credit limit, depending on which is lower. The fees associated with the transfer count towards this maximum amount.
6. Citi Bank
Citibank cardholders can transfer as much debt as they'd like so long as they do not exceed their credit limit minus the fees associated with transferring the funds.
Factors impacting balance transfer limit
When considering a balance transfer card limit, it's clear that the majority of card issuers make the limit for balance transfer the same as a credit limit. However, there are other factors that go into this balance transfer amount limit that are worth covering:
1. Credit limit
First and foremost, the credit limit a person has for a credit card will be the major driving factor for their balance transfer limit. Therefore, the best way to acquire high limit balance transfer cards is to find ways to raise the credit limit on a card.
2. Available balance in card
For those who already have funds outstanding on their credit card, transferring debt in the amount of the total credit limit may not be possible. The amount you currently have outstanding on your credit card will be the available amount that can be transferred.
3. Balance transfer fees
Generally, balance transfer fees are around 3-5% of the total amount that is being transferred if there is a fee at all. This will need to be factored in when considering the total limit, a person has on their balance transfer.
Learn more: What Is a Balance Transfer Fee?
4. Other polices
Different cardholders may have different policies when it comes to their balance transfer rules, which is why it's important to read the fine print before transferring any funds to a new card.
How to get higher credit limit?
Naturally, the credit limit a person has will likely reflect the amount they are able to transfer to a credit card, so learning how to get a higher credit limit is crucial. The most important tips for getting a higher limit include:
Show a positive history with credit, particularly with on-time and in-full payments
Have a large income available
Have fewer amounts of debt outstanding, but don't have no history with credit
Already have a large credit score
How to improve your credit score to get a higher limit
One of the most important methods for improving the credit limit on a card is improving your credit score. While this can seem challenging at first glance, it's crucial to learn as it will allow for a higher balance transfer credit card limit. Use each of the following tips:
1. Pay bills on time
The best way to improve a credit score quickly is to pay all bills on-time. Always aim to make more than the minimum payment when you are paying your debt, but at the very least try to keep your account in good standing so that lenders see you are responsible with debt.
2. Low credit utilization
Aim for a credit utilization between 10-30% during a billing cycle for the best chance at improving your credit score over time. This simply means only using 10-30% of your available credit during the billing cycle. As an example, someone with a total credit limit of $10,000 should only aim to use between $1,000-$3,000.
3. Authorized user on a healthy credit account
Particularly for those who have a less-than-perfect history with credit, consider becoming an authorized user on someone's credit card account. Be sure that you trust the person you are signing on with as an authorized user, as their behaviour with credit will reflect directly to your credit score.
Achieve Your Credit Score Goals Effortlessly
Stay on track, get results, and keep learning with your personal credit score trainer
Stay on track, get results, and keep learning with your personal credit score trainer
Credit cards with high balance transfer limit
With all of the above taken into account, finding a balance transfer card high limit offering can still be challenging. Fortunately, the credit card balance transfer limit on the following cards tends to be the highest in the industry:
1. Discover it Balance Transfer
This specialty card offered by Discover offers a 0% intro APR for 15 months on both purchases and balance transfers so long as the transfers are made by October 10th, 2023. There will be a 3% intro fee on these transfers.
2. Wells Fargo Reflect Card
The Reflect card offered by Wells Fargo provides cardholders with a nice 0% intro APR that lasts for a long 21 months from the account opening date. However, balance transfers must be made within 120 days from the account opening and they will have a 5% fee attached
3. U.S Bank Visa Platinum Card
This card offered by U.S. Bank provides card holders with no annual fee and an astounding 0% APR on both purchases and balance transfers made within 18 billing cycles from the account opening date. After this, the rate becomes 19.49% to 29.49% (variable) depending on credit.
FAQs