Marcus by Goldman Sachs: Personal Loan Review

Personal LoansPersonal Loan ReviewsMarcus by Goldman Sachs
Marcus by Goldman Sachs:
Personal Loan Review

The basics
Estimated APR
6.99% – 19.99%
Max. DTI Debt to Income Ratio
–
Good for:
Flexible loan terms, No fees
Our verdict
Personal loans from Marcus by Goldman Sachs include several incentives and offers, including no fees, an on-time payment reward, and an autopay discount. But they are designed for lenders with high credit scores and don't allow cosigners or coborrowers.
Apply Now
Loan Amounts
$3,500 to $40,000
Time to funding
Up to 5 days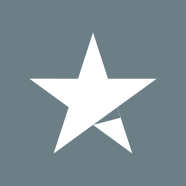 Trustpilot


J.D Power 2019 U.S. Personal Loan Satisfaction Study, Customer Satisfaction Index
Index
899/1000
Full review
Lender description Marcus by Goldman Sachs, a product of Goldman Sachs Bank USA, offers no-fee personal loans with fixed interest rates. In addition to personal loans, Marcus also offers high-yield online savings accounts.
Best used for
Debt consolidation
Home improvement
Wedding
Moving and relocation
Vacation
Pros & cons
Flexible loan terms, including options to change your payment date and choose an affordable monthly payment

No application, origination, or pre-payment fees

On-time payment reward allows you to defer a payment without accruing additional interest (after you make 12 or more consecutive, full monthly payments on time

Autopay rate discount of 0.25%

Direct payment to creditors with debt consolidation loans
Doesn't allow cosigners or coborrowers

Undisclosed eligibility requirements

High eligibility requirements compared with other lenders
Most suitable for
Consumers with good-to-excellent credit scores
Consumers looking for more than one loan at a time
Individual loan applicants
How to qualify You'll need to be at least 18 years old (in most states) with a FICO score of at least 690 and/or VantageScore of at least 580.
How to apply Apply online, via phone, or through the Marcus mobile app. You'll need to provide your social security number or individual tax return ID number. You also may be asked to provide proof of employment, identity, and/or income. Users can see their loan options without affecting their credit score.
COVID-19 resources Marcus offers a variety of resources if you've been affected by the pandemic. Marcus allows users to defer payments for a month, extending the loan term by a month, with no interest charge.
Footprint Marcus is available nationwide.
Loan example For a five-year $20,000 personal loan at an APR of 13.5%, you'd make 60 scheduled monthly payments at an estimated $460 and pay just over $7,600 in interest over the life of the loan.