FreedomPlus: Personal Loan Review

Personal LoansPersonal Loan ReviewsFreedomPlus
FreedomPlus:
Personal Loan Review

The basics
Max. DTI Debt to Income Ratio
40%
Origination Fees
1.99% – 4.99%
Late Penalties
$15 or 5% of the amount that's due
Good for:
Low min. APR for fair credit score
Our verdict
FreedomPlus provides same-day loan decisions and fast funding within 48 hours for individual applicants as well as those with cosigners or coborrowers. And you might need one based on the high minimum loan amount, starting at $7,500. FreedomPlus also charges an origination fee up to 4.99%.
Apply Now
Loan Amounts
$7,500 to $40,000
Time to funding
Within 48 hours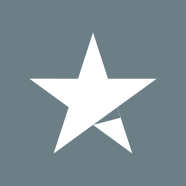 Trustpilot


J.D Power 2019 U.S. Personal Loan Satisfaction Study, Customer Satisfaction Index
–
Full review
Lender description FreedomPlus offers custom loans from a personal loan consultant with same-day approvals and funding within 48 hours.
Best used for
Debt consolidation
Home improvement
Large purchases
Medical expenses
Weddings
Pros & cons
One-on-one assistance from loan consultants available

Allows cosigners or coborrowers

Same-day loan decisions and funds available within 48 hours

No prepayment penalty on loans repaid early
Charges origination fees up to 4.99%

High minimum loan amount ($7,500)
Most suitable for
Consumers looking for fast funding
Consumers who need a cosigner or coborrower
How to qualify You need a valid ID as well as a verifiable income and bank account. You'll also need a FICO score of at least 640, a minimum debt-to-income ratio of 40%, and a minimum annual income of $40,000.
How to apply Apply online or call 800-368-0061. Borrowers are assigned a loan consultant who will guide them through the application process.
Footprint FreedomPlus loans aren't available in all 50 states, and the minimum loan amounts are different for several states. Call customer service for additional details on availability.
Loan example A four-year, $20,000 loan with an interest rate of 15.49% and corresponding APR of 18.34% would have an estimated monthly payment of $561.60 and a total cost payable of $7,948.13.